How much does the components that make a smartphone cost? iSuppli has analyzed over the years the cost of the components to make several cellular phones and other electronics gadgets. Interesting reading always when you get your hand to this material.
Nexus One is the new HTC Phone, with a Goggle name on it, with the newest Android Software, and powerful hardware inside. Nexus One's hardware estimated to cost $175 article tells that Google's forthcoming Nexus One smartphone is composed of components worth about $175, according to a tear-down conducted by iSuppli. That price is just for components, it does not include other expenses such as manufacturing, packaging, and software. The cost of the raw ingredients of a phone does not take into account the R&D, design and testing that must happen. And there is always the marking costs.
One very interesting part of the article is the table that lists the complete list of hardware in the Nexus One, including the prices for different components. This is interesting reading for everybody interested in what is inside this gadget. The most expensive component is Qualcomm's 1GHz Snapdragon processor ($30.50). It runs the Google's Android 2.1 operating system.
So it looks like the cost of making the phone is about the same as the iPhone 3G S ($178.96 BOM). Nexus pricing is not so different from the iPhone, so margins for the phone as Apple is famous for high margins.Those are the normal industry margins for high end smartphones when they are new. When the models get older, the prices tend to drop and margins fall unless the manufacturing is optimized. Just for reference check this Nokia N79 Eco Mobile Phone terdowns.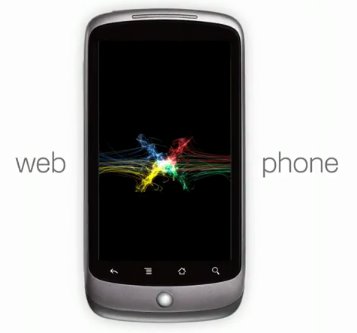 Image source: Nexus One: "Web meets phone" video