What can we expect for the fast-moving telecommunications market this year?
There are many predictions. I started looking for information from Twelve 2012 Predictions For The Telecom Industry and Top 12 Hot Design Technologies for 2012 articles. Then I did some more research on what is happening on the field and decided to make my own list of what is expected this year. You can go to the original information sources by clicking the links to see where all this information comes from.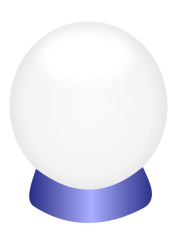 The global telecommunications services market will grow at a 4% rate in 2012 (was 7% in 2011).
Mobile growth does not stop. The number of global mobile subscriptions will pass the 6 billion mark in February. India will pass China to become the world's largest mobile market in terms of subscriptions.
The mobile handset market will surpass the $200 billion mark. Smartphones are most heavily used by people under 45, and that age group increasingly sees the smartphone or tablet as a portal to Facebook and Twitter, among other social networks. The demand for the chips that generate and process that data in smartphones is increasing (sales of smartphone applications processors surged to $2.2 billion in the third quarter of 2011). Six Companies Want Supremacy On The Smartphones Chip Market! Qualcomm Look Out!
There is lots of competition on mobile OS marker, but I expect that thing continue pretty much as 2011 ended: Android continues to boom, RIM and Microsoft decline. Symbian's future is uncertain although Symbian started and finished 2011 as the undisputed king of mobile OSs (33.59%). Windows Phone will try to get to market and Leaked Windows Phone Roadmap gives us a peek into the future. Java Micro Edition making a comeback according to the NetApplications report because large number of low-cost feature phones. The real mobile application battle lines of 2012 will be drawn across the landscape of HTML5.Tizen open source project tries to push to mobile Linux market (first version Q1 2012) with ideas from Meego, LiMo and WebOS. Cars and smartphones start to communicate using MirrorLink technology to allow new features.
Mobile campaigns to be hot in 2012 presidential race article tells that though mobile advertising not seen much on the campaign trail, mobile strategy is expected to be important for attracting younger voters. Social networks played an important role in the last U.S. presidential election, but the explosive growth in smartphone usage and the introduction of tablets could make or break the candidates for president in 2012. Expect to see specialized apps to help campaign groupies follow the candidates.
Text messaging has been very profitable business for mobile phone operators and making them lots of money. Text Messaging Is in Decline in Some Countries tell that all signs point to text messaging's continuing its decline. There has been already decline in Finland, Hong Kong and Australia. The number of text messages sent by cellphone customers in USA is still growing, but that growth is gradually slowing, "SMS erosion" is expected to hit AT&T and Verizon in this year or next years. The fading allure of text messaging is most likely tied to the rise of alternative services, which allow customers to send messages free using a cellphone's Internet connection.
EU politicians want to ban roaming charges according to Computer Sweden magazine article. If the proposal becomes law in the EU, it takes away slippery roaming charges for mobile data (could happen earliest at summer 2012, but I expect that it will take much more time). Roaming robbery to end – 2015 article tells that the goal is that the mobile roaming fees should be completely abolished the 2015th.
Near Field Communication (NFC) is becoming available in many mobile phones and new flexibility via organic materials can help in implementing NFC. NFC-enabled SIM cards are expected to become a worldwide standard. Electronic wallet in smartphones probably takes a step forward with this. Google, opened the game with Google Wallet service. According to research firm ABI Research estimates that in 2012 NFC phones is growing 24 million to 80 million units. There is still years to wait until mass market on NFC wallets starts. ABI Research estimates that there is 552 million NFC enabled devices at year 2016.
The 4G technology WiMax will see the beginning of its end in Asia. Like operators in other regions, Asian operators will opt for the rival 4G technology LTE instead.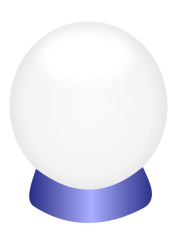 The number of active (installed) PCs worldwide will pass the 2 billion mark. Broadband penetration continues to increase. Broadband penetration of the world's population will pass the 10% mark globally. IPTV (Internet Protocol TV) penetration of the world's population will pass the 1% mark. Broadband technologies are fundamentally transforming the way we live. UN wants two-thirds of the world online by 2015.
Today's Cable Guy, Upgraded and Better-Dressed article tells that the cable guy is becoming sleeker and more sophisticated, just like the televisions and computers he installs. The nearly saturated marketplace means growth for cable companies must come from all the extras like high-speed Internet service, home security, digital recording devices and other high-tech upgrades.
Ethernet displaces proprietary field buses. As Ethernet displaces proprietary field buses to facilitate the operation of the digital factory. Ethernet switches are the ubiquitous building block of any intelligent network. Ethernet has also become the de facto networking technology in industrial automation even in mission-critical local networks. Modern Ethernet switches have added significant new functionality to Ethernet while decreasing port prices. Ethernet for Vehicles also becomes reality largely to serve the expected boom of camera-based applications in cars.
Operators' growth will increasingly depend on their having a cloud computing strategy, an approach for the high-growth IT service market and a clear value proposition for the enterprise market. Data center technologies will be hot topic. 10GBase-T Technology will become technically and economically feasible interface option on data center servers. 10GBase-T Technology allows you to use RJ45 connectors and unshielded twisted pair cabling to provide 10Mbps, 100Mbps, 1Gbps, and 10Gbps data transmission, while being backward-compatible with prior generations.
40/100 Gbit/s Ethernet will be a hot topic. Carriers and datacenters have been clamoring for the technology to expand their core backbone networks. 2012–A Return to Normalcy and Pragmatic, Power Conscious 100G article mentions that in 2010 and 2011, the industry saw the first real roll-outs of 100G transport solutions based on Coherent Detection and FPGA-based Framers. In 2012 we'll start to see 100G taking a bigger place in the build out of new and existing networks around the world. The initial deployments of 100G are clearly too costly and too power hungry to be widely deployed as the primary transport technology, so optical transport marketplace will move to much lower power and lower cost Direct Detection optical transport solutions. The average WDM link for 10G is dissipating about 3.5W per optical module, the average WDM link per 100G is dissipating about about 100W.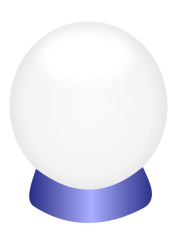 5 Major Changes Facing the Internet in 2012 article tells that 2012 is poised to go down in Internet history as one of the most significant 12-month periods from both a technical and policy perspective since the late 1990s. This year the Internet will face or can face several milestones: root servers may have a new operator, new company could operate the .com registry, up to 1000 new top-level domains will start being introduced, additional 10,000 Web sites will support IPv6 and Europe will run out of IPv4 addresses.
No IPv6 Doomsday In 2012. Yes, IPv4 addresses are running out, but a Y2K-style disaster/frenzy won't be coming in 2012. Of course there's a chance that panic will ensue when Europe's RIPE hands out its last IPv4 addresses this summer, but 'most understand that they can live without having to make any major investments immediately. Despite running out of IPv4 addresses we will be able to continue to use IPv4 techniques (Asia depleted all of its IPv4 address space already April 2011). ISP's and hosting companies will not run out of IPs. This only means that the price per IP will start to slowly grow. Forward thinking enterprises can spend the year preparing for the new IPv6 protocol (USA is expected run out of addresses next year). Comcast has said it will offer production-quality IPv6 services across its nationwide network in 2012.
Operators start to pay more attention to the business opportunity of "M2M" (machine-to-machine connections). Investment and innovation in M2M (think smart energy meters and fleet trackers for logistics) will follow.
Smart Grid technologies include smart power management and architecture system components are already hot. Smart meter deployment on the rise globally. The global power utilities are the next mega-market moving from analog, standalone systems to digital networked technology. The opportunities are huge in everything from wireless components in smart meters to giant power electronics. First cut of some very basic framework standards have been drafted and lots of works needs to be done (ensure safety!). Forward-looking utilities and such vendors have now put business units and plans in place. IPv6 is seen as a needed technology in implementing Smart Grid communications. IPV6 has become a buzz word for smart grid firms.
You Will See A Ton Of Hype Around "The Internet Of Things" article tells that "The Internet Of Things" is a catchy term revolving around the idea that most everyday objects around us will be equipped with internet-collected electronics, and this will open up new applications. You Will See A Ton Of Hype Around "The Internet Of Things", and it is hard to say if The Internet Of Things will be a huge business or a passing fad. NXP Semiconductor's vision of Internet of Things starts with lightbulbs. Wireless sensor networks will get attention. EE Times article Top ten Embedded Internet articles for 2011 gives you links to articles that help you to catch on those topics.
Security issues were talked about lot on 2011 and I expect the discussion will continue actively during year 2012. There are still many existing security issues to fix and new issues will come up all the time.