Mobile data increased very much last year. I expect the growth to continue. If operators do not invest enough to their network and/or find suitable charging schemes the network can become more congested than before.
4G mobile device speeds becomes the new standard. As competition move to that end, there will be fast growth there. Shipments of '4G' LTE devices, that is handsets, dongles and tablets, reached almost 103 million units in 2012, according to figures published by ABI Research. It interesting that almost 95% of the devices shipped went to North America and the Asia-Pacific.
3G will become the low-cost option for those who think 4G option is too expensive. What is interesting to note is that not everyone who upgraded to an LTE-capable device last year took out an LTE subscription; in fact, only around half of LTE device owners also have an LTE subscription.
The shift to 4G can take many more than year to fully happen even in USA. ABI expects the rate at which 3G subscribers with LTE handsets upgrade to LTE connections will gather pace over the next two years. And even longer in Europe. Carriers should not be panicking. And 3G will live and expand besides 4G for quite a long time. For many of those living outside cities, 3G internet connections are still hard to come by.
Apple and Samsung will continue to make money this year as well as people rate Apple and Samsung more highly than ever. Accountant Deloitte predicts that Smartphone sales to hit 1bn a year for first time in 2013.
Samsung is currently the world's leading seller of phones and televisions. Those leaders should be careful because competition is getting harder all the time. Samsung boss has given warning on this to employees. Remember what what happened to Nokia.
Deloitte expects that the number of active phones with either a touch screen or an alphabet keyboard to be two billion by the end of the year.
Android will dominate smart phone market even stronger than before. Digitimes Research: Android phones to account for 70% of global smartphone market in 2013.
Windows Phone 8 situation is a question mark. Digitimes predicts that Shipments of Windows Phones, including 7.x and 8.x models, will grow 150% on year to 52.5 million units in 2013 for a 6.1% share. There is one big force against Windows Phone: Google does not bother doing services for Windows Phone 8, Google's sync changes are going to screw Gmail users on Windows Phone and there are issues with YouTube. Does Windows Phone even have a chance without Google? For active Google service users the changes are pretty that they get this phone.
Competition on smart phones gets harder. It seems that smart phone business have evolved to point where even relatively small companies can start to make their own phones. Forbes sees that Amazon, Microsoft, Google, will all introduce branded mobile phones.
Patent battles are far from over. We will see many new patent fights on smart phones and tablets.
Mobile phones still cause other devices to become redundant. Tietoviikko tells that last year mobile phone made redundant the following devices: small screen smart phones (4 inch or more now), music buying as individual tracks or discs, navigators (smart phone can do that) and a separate pocket size camera. Let's see what becomes redundant this year.
Many things happens on Linux on mobile devices. Ubuntu now fits in your phone. Firefox OS phones from ZTE will come to some markets. ZTE plans to make Open webOS phone. Meego is not dead, it resurrects with new names: Samsung will release Tizen based phones. Jolla will release Sailfish phones.
Cars become more and more mobile communications devices. Car of the future is M2M-ready. Think a future car as a big smart phone moving on wheels.
Nokia seemed to be getting better on the end of 2012, but 2013 does not look too good for Nokia. Especially on smart phones if you believe Tomi T Ahonen analysis Picture Tells it Better – first in series of Nokia Strategy Analysis diagrams, how Nokia smartphone sales collapsed. Even if shipment of Windows Phone 8 devices increase as Digitimes predicts the year will be hard for Nokia. Tristan Louis expects in Forbes magazine that Nokia abandons the mobile business in 2013. I think that will happen this year, at least for whole mobile business. I have understood that basic phone and feature phone phone business part of Nokia is quite good condition. The problems are on smart phones. I expect that Windows Phone 8 will not sell as well as Nokia hopes.
Because Nokia is reducing number of workers in Finland, there are other companies that try to use the situation: Two new Finnish mobile startups and Samsung opens a research center in Espoo Finland.
Finnish mobile gaming industry has been doing well on 2012. Rovio has been growing for years on the success of Angry Birds that does not show slowing down. Supercell had also huge success. I expect those businesses to grow this year. Maybe some new Finnish mobiel game company finds their own recipe for success.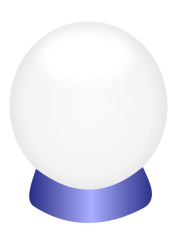 Late addition: Wireless charging of mobile devices is get getting some popularity. Wireless charging for Qi technology is becoming the industry standard as Nokia, HTC and some other companies use that. There is a competing AW4P wireless charging standard pushed by Samsung ja Qualcomm. Toyota's car will get wireless mobile phone charger, and other car manufacturers might follow that if buyers start to want them. Wireless charge option has already been surprisingly common variety of devices: Nokia Lumia 920, Nexus 4, HT, etc. We have to wait for some time for situation to stabilize before we see public charging points in cafeterias.