Yesterday I got my hand on friend's Jolla Sailfish OS smartphone. Jolla smartphone is the first handset that runs Jolla's Sailfish OS, which is essentially a reworked version of Nokia's now defunct Meego OS. The Sailfish OS is compatible with Android apps. The general quick fell on the phone is that it is pretty good feeling product to be be first product of a new small company (keep in mind that many people behind it worked long time for Nokia developing Meego which made that possible).
The phone feels pretty much like a combination of Android smart phone and Linux computer you can hack yourself. Here is the picture of the phone on my hand with the Linux console showing on the screen (I wanted to show something special instead of main screen photos you see on every magazine article talking on Jolla phone).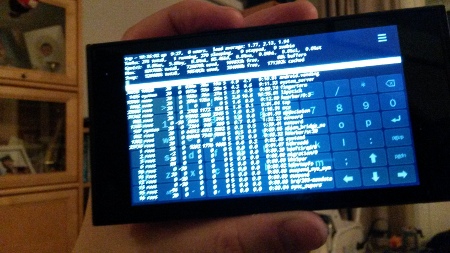 Here is a close-up of the Linux console screen showing the processes running on the device.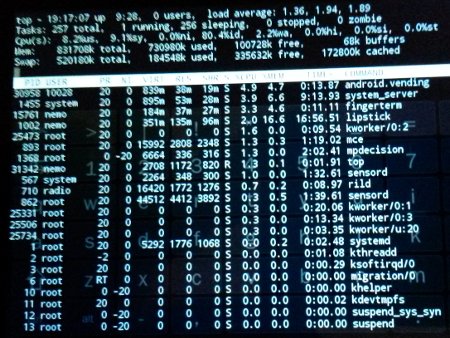 At my quick hands-on the phone gave quite positive feeling. Jolla promised quite a lot and it seems that they succeeded well in delivering what they promised. The Android compatibility worked as I expected: Most of Android applications tested worked very well on the device, but some applications failed to work.