The future of cameras seem to be heading to is smaller, more portable, more disposable and mirrorless (DSLRs have a mirror). When Nokia's Executive Vice President Anssi Vanjoki told 2010 that Cell Phone Cameras Will Replace DSLRs, I could not believe that on time. But it really seems to become more and more to truth in 2014: Nowadays you can take professional level ("good enough photos") using consumer level cameras and smart phones. Technical quality is good enough for majority. There is going on a rampant replacement of point and shoot cameras of all flavors and varieties with smart phones and their built in cameras. Now the market is being effectively gutted. Gone. Non-existent. Same thing is happening to video as well.
Part of the technical race came to a (maybe temporary) end: "How can I match and exceed the quality of conventional metrics that we used to get from medium format film." There's nothing else pressing to solve, technically. Many photographers are fully equipped but uninspired to move forward. We have have set down for "good enough." The engineering idea is that we've hit the sweet spot and to go for a Six Sigma improvement would be costly and unnecessary.
DSLR sales were down in 2013, worldwide, by 18.5% according to CIPA. The total decline in the entire dedicated camera market is closer to 43.5%. The decline will continue. Credit Suisse prediction: "Only those who have a strong brand and are competitive on price will last – and only Canon, Nikon and Sony fullfil that criteria". Mirrorless cameras are not a big market: According to CIPA is the total sales of mirrorless system cameras in N. America was slightly fewer than 39,000 units. Total.
The challenge will be: How do you bridge that gap between high photo-capture quality and high-quality camera devices and the cloud where every amateur photographer's images live? The company which has the most innovative post-processing, easy to share photos feature set wins! The future of photography is same as future in pretty much everything: software and connectivity. Camera manufacturers have been slow on those: we are just now seeing cameras with full operating systems like Android The advantages to smart phones are size, constant (annoyingly constant) access, multi-task tool set, and the ability to send your images, electronically, to an audience just about anywhere in the world.
Several smartphone makers have clear strategies to take photography to extremes: 40 megapixel camera is already on the market and several manufacturers are playing with re-focus after shooting options.
Consumer video device trend is that separate classic video cameras have pretty much faded from market. New smart phones have high definition video cameras in them, so for most users there is no need for separate video camera. For special uses there are small "action" video cameras that are so tiny that you can place them almost anywhere and they can take some beating while you perform your extreme sports. If the video quality of those do not suffice, many people use their DSLR to shoot higher quality high definition video. For professional video production there is still some market left for professional and prosumer video cameras.
The world seems to be heading to situation where separate DSLRs and separate video cameras will be more like high fidelity audio, which used to be common selling point in 1970s, 80s and early 90s, but now only some geeks care about audio quality. This will more or less happen to photographs and video.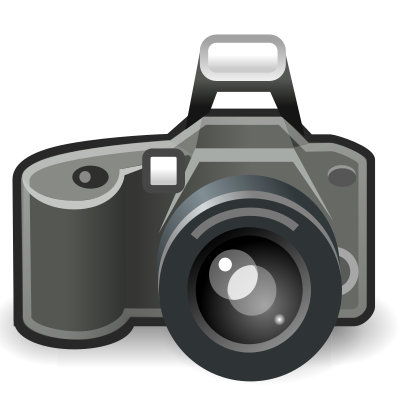 Connected TV technologies get more widely used and the content earlier viewable only on TV can be now seen on many other screens. Your smartphone is the screen in your pocket. Your computer is the screen on your desk. Your tablet is a screen for the couch. This development is far from ready. Gartner suggests that now through 2018, a variety of devices, user contexts, and interaction paradigms will make "everything everywhere" strategies unachievable.
Video streaming has really become mainstream as Netflix And YouTube Account For Over 50% Of Peak Fixed Network Data In North America. Because of the rise in video services like Netflix and YouTube, peer-to-peer file-sharing has dropped (meaning less piracy of movies and TV series). Netflix remains the biggest pig in the broadband python, representing 31.6% of all downstream Internet traffic in North America during primetime hours in September — well ahead of any other streaming service. In other parts of the world, YouTube is the biggest consumer of bandwidth. In Europe, YouTube represented of 28.7% of downstream traffic.
Post HDTV resolution era seems to be coming to TVs as well in form of 4K / UltraHD. It was introduced in the 2013, and the manufacturers start to push it more in 204 because all LCD makers are looking to move their business models on from cheap mass production to higher-margin, premium offerings. They try to innovate and secure their future viability by selling fewer, but more profitable displays. On this road giant curved TVs is gaining ground: LG announces that it will present the "world's first " 105-inch curved ultra-hd-TV in January in Las Vegas at CES. Almost at the same time , however, Samsung also announced the proposal at CES "the world's first and curved" 105-inch ultra HD television.. TV screens are in fact higher resolution the basic 4k level of ultra hd: Samsung and LG screens resolution is 5120 × 2160 pixels in the image (11 megapixels).
4K resolution ecosystem will get more ready for use. Netflix is testing out 4K video streaming and Netflix's House of Cards was shot in 4K. Amazon Studios also just recently announced that it will shoot all of its 2014 shows in that format as well.
4K and 4K streaming are definitely coming in 2014 regardless of how many people can actually view it. 4K will still require a lot of work "with the compression and decode capability" to be ready for mainstream use. There are a great many things that need to happen before 4K really becomes a reality or needs to do so.
PC hardware with 4G capable graphics cards is already available, so decoding the stream is not a problem. The biggest issue is that the market penetration of 4K-capable televisions needs to grow, but to that happen the prices must drop to ranges for the average consumer. Many users have already fast enough fixed broadband connection, but can the networks handle peak usage 4K streaming? According to Netflix CEO Reed Hastings, it won't require more than a stable 15 Mbps to stream 4K.
Extreme overkill resolution will also push to tablet and smart phone markets. There are already smart phones with full HD resolution. In high-end smartphones we may be moving into the overkill zone with extreme resolution that is higher than you can see on small screen: some makers have already demonstrated displays with twice the performance of 1080-progressive. Samsung is planned to release devices with 4k or UHD resolutions. As we have seen in many high tech gadget markets earlier it is a very short journey to copycat behavior. And we will see also see smart phones that can shoot 4K video.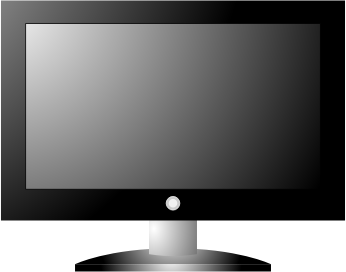 For a long time music has been listened mainly with small portable MP3 player and such, which for most users provide "good enough" audio quality. The market had already shifted from separate MP3 players to the same functionality included to other devices (smart phones and tablets), so sales of music players sales have plummeted in year 2013 as much as as one-third. Separate music players mostly only used for listening music during fitness hobby, and growing popularity of fitness hobby is full of players saved the market from total collapse. Uncompressed music player to appreciate the need of a decent storage capacity, so some hifi people buy some high-end separate players, but that's a small market.
Apple's iPod continues to lead an ever-shrinking market of portable media players with a staggering 72 percent of the market for standalone music players. Apple has never been afraid of reducing demand for one of its devices by creating demand for another, in this case iPhone. The future of separate music players looks bleak.
Smartphones have taken the music player market. The growing popularity of smart phones and music streaming services will rise in the future to eat even music players sales. If smart watch will become a hit, the music player may be lost in exercisers shopping list.