I have already written a few posts on AD9850 DDS testing. Here are some more testing. I had possibility to test my signal generator circuit with Rigol DSA 815 RF spectrum analyzer.
I improved my test circuit from previous tests by putting it inside case. I also replaced Arduino UNO with Arduino model with FTDI USB interface IC that works on modern Windows PC without need to install extra drivers.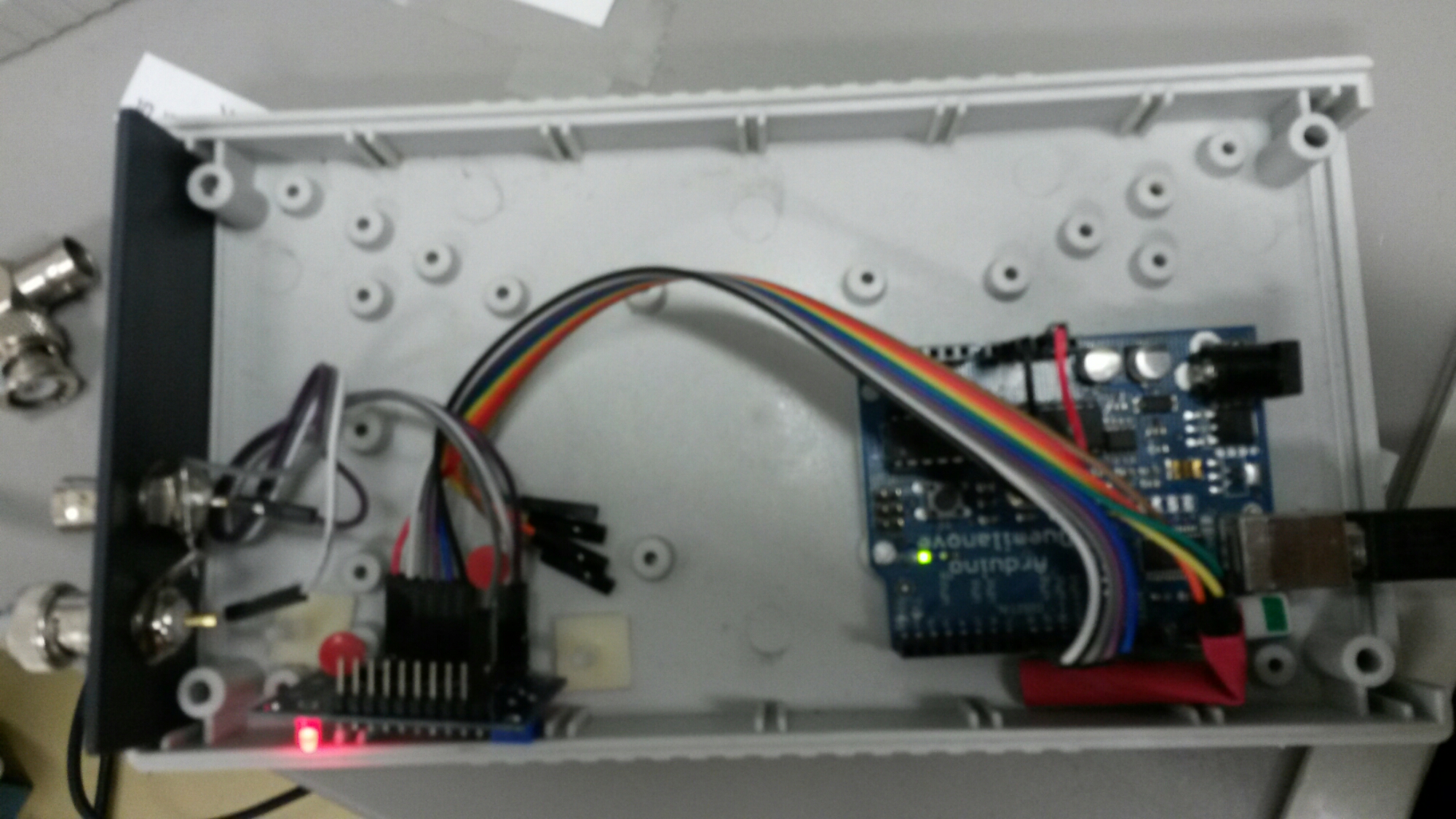 Here are some measurement results.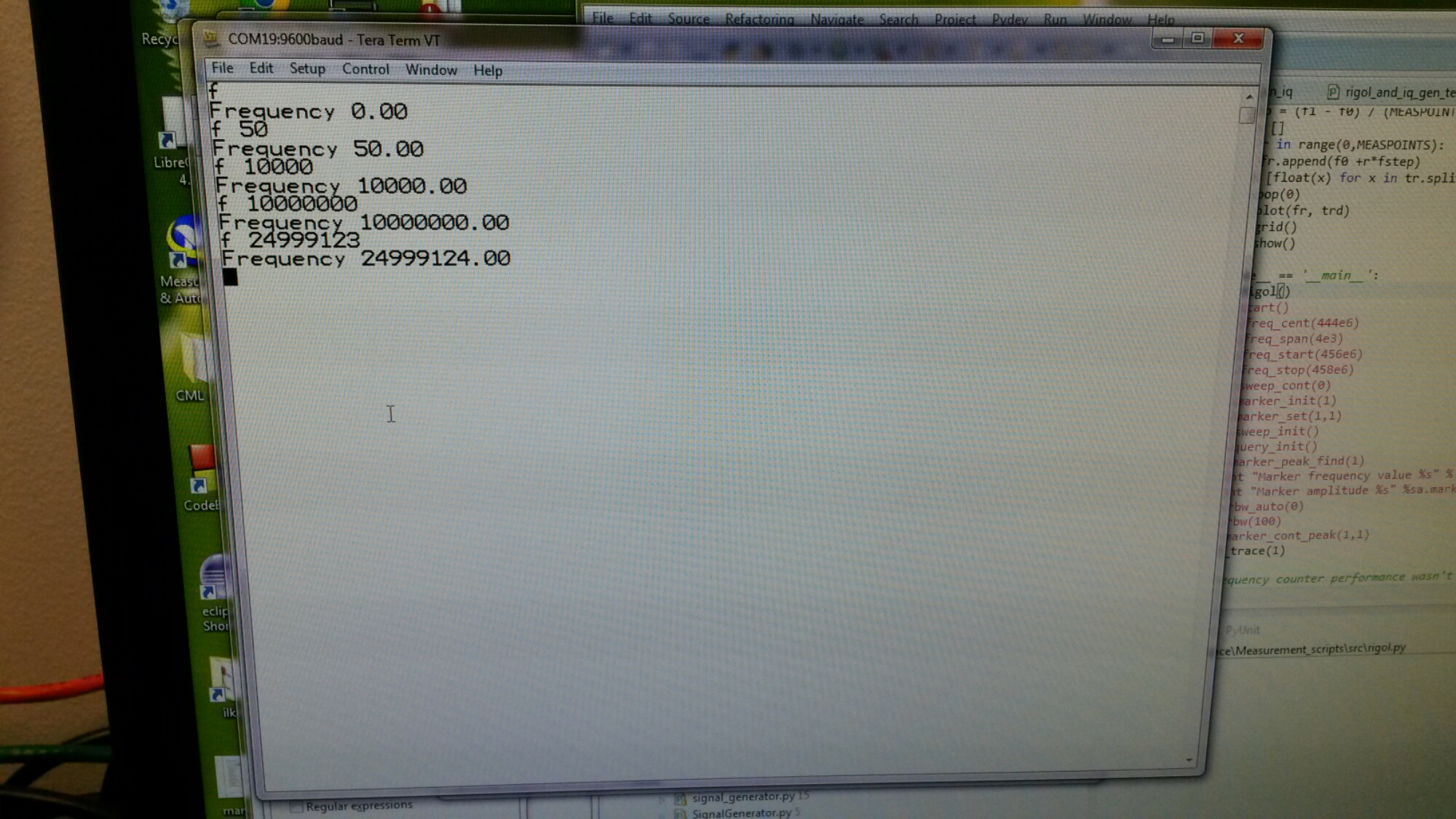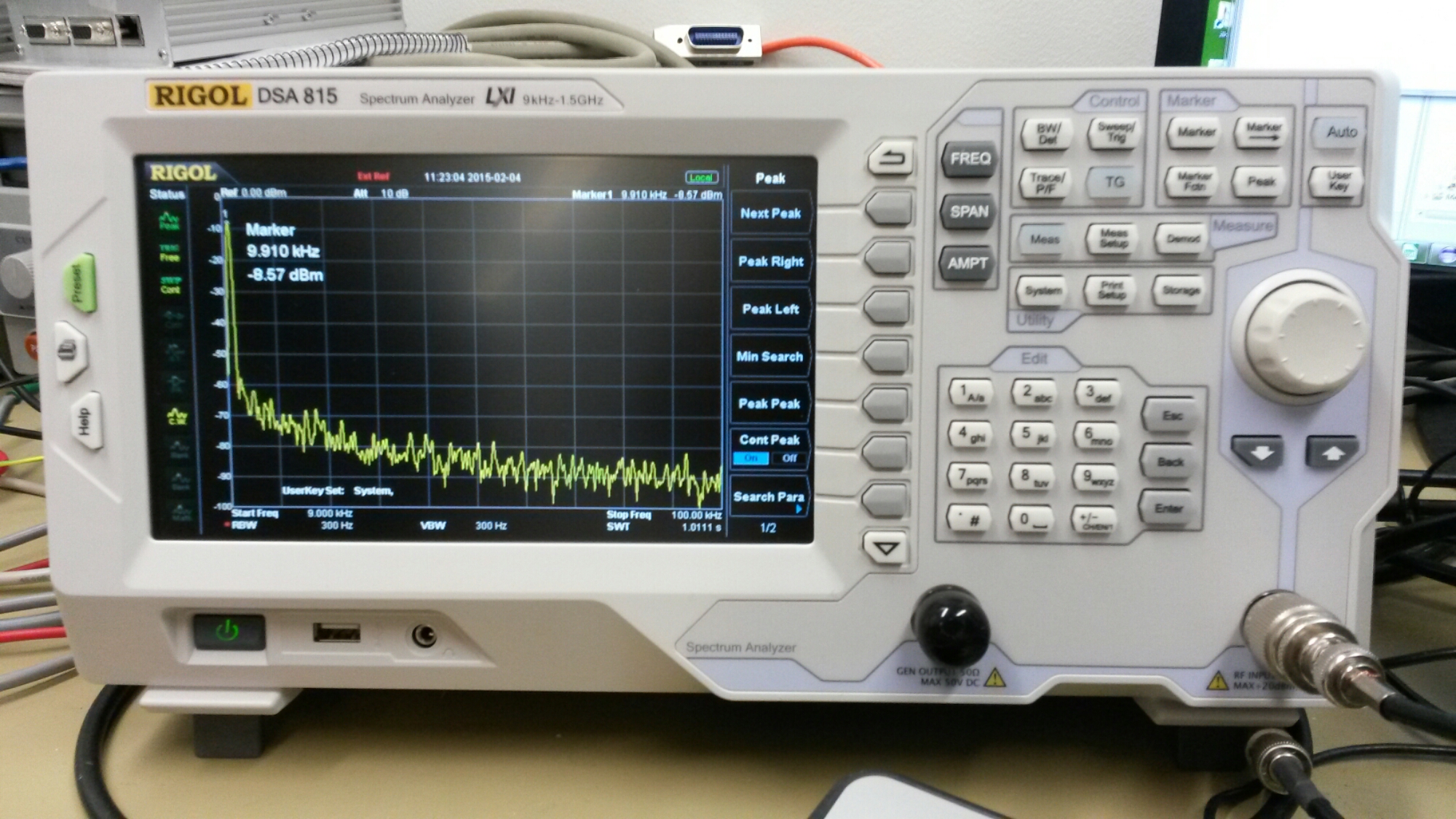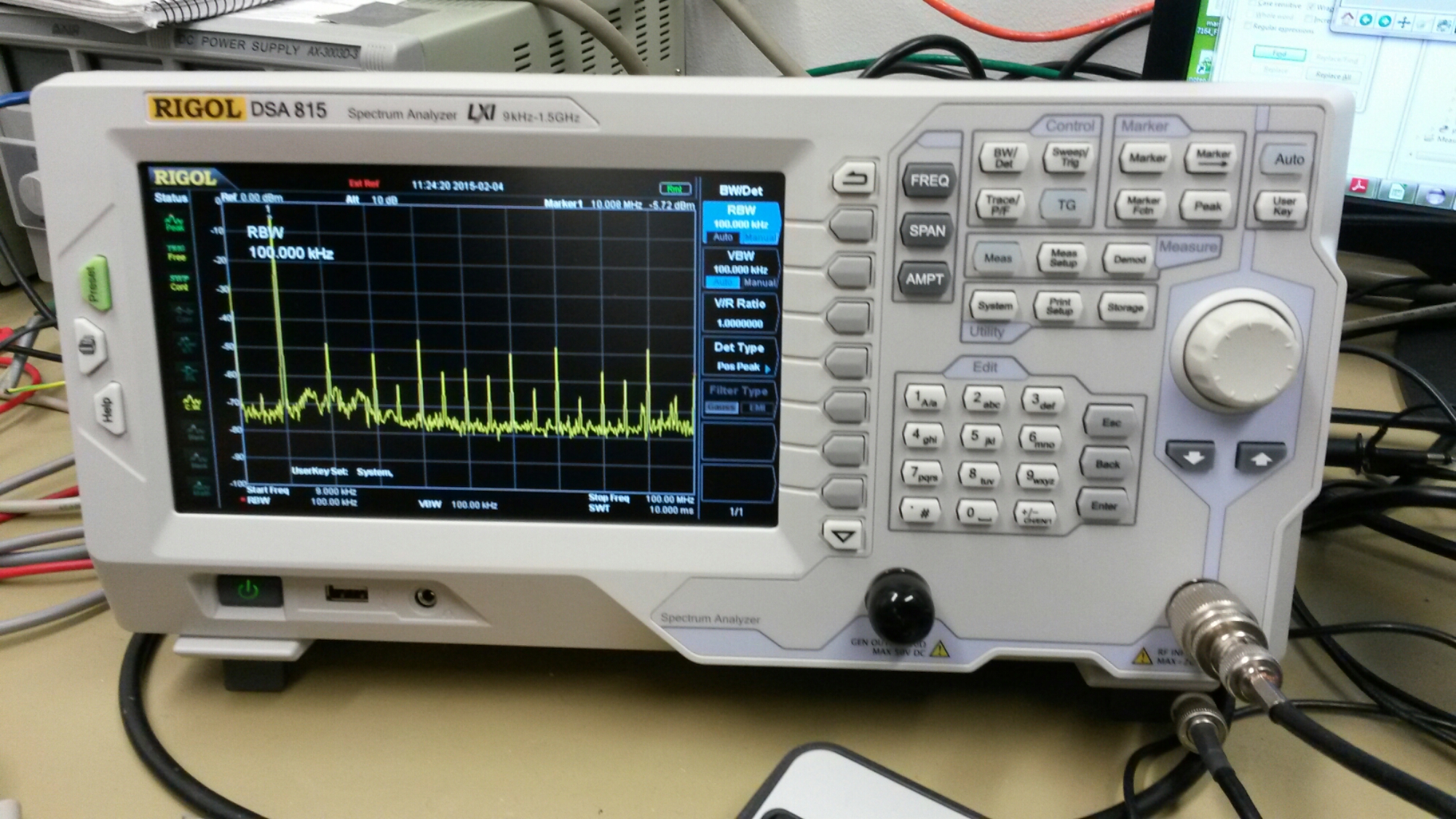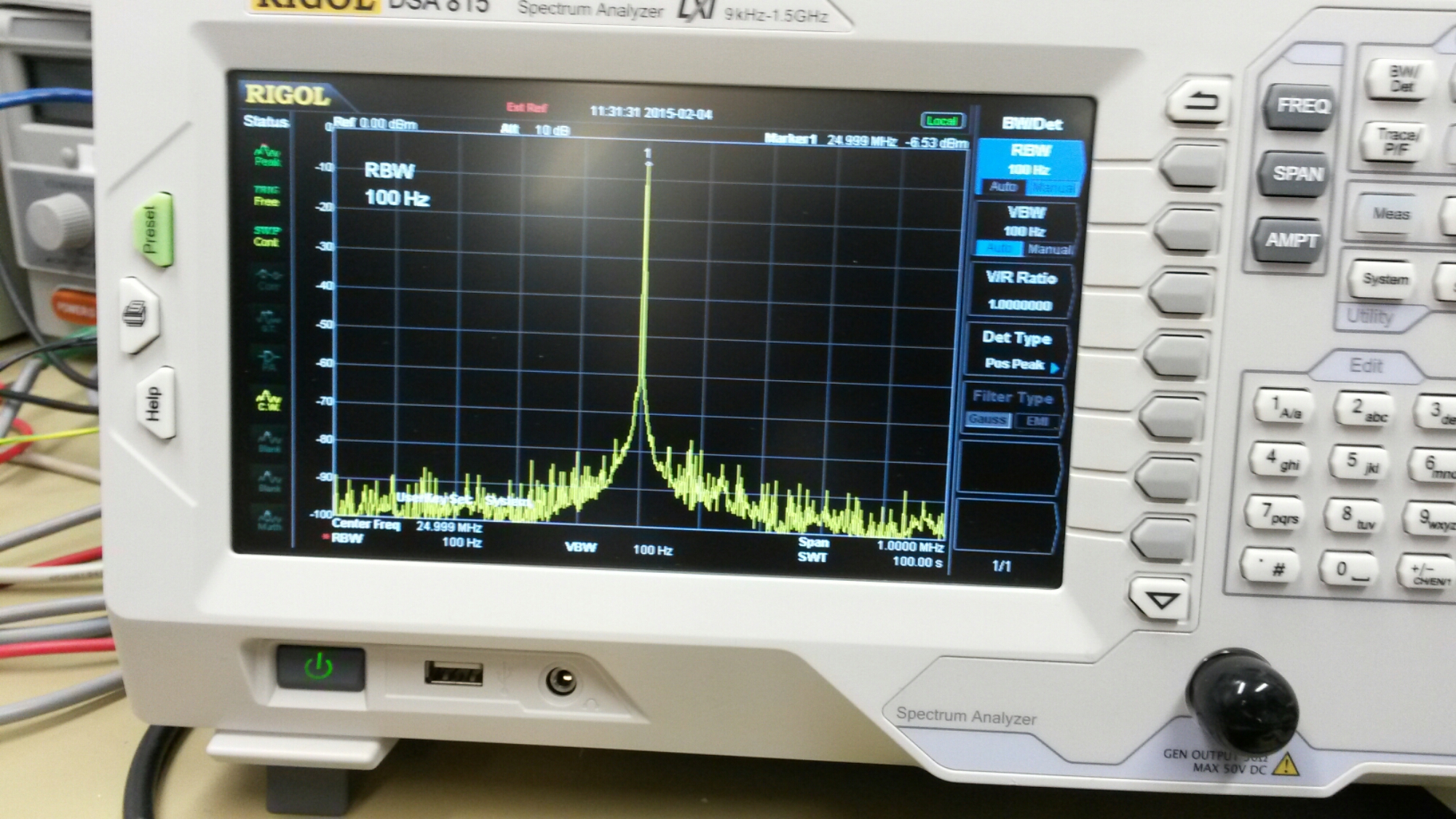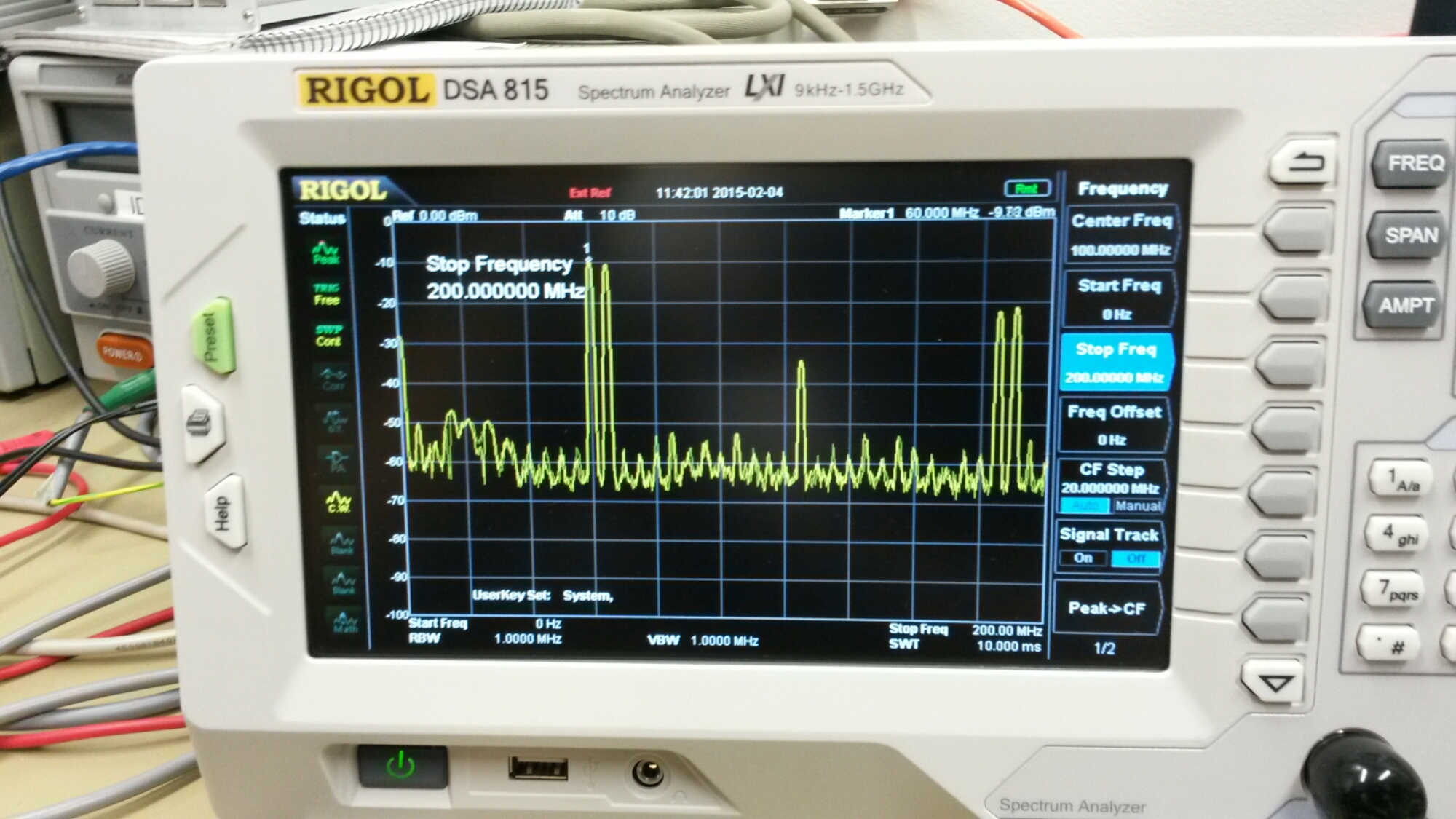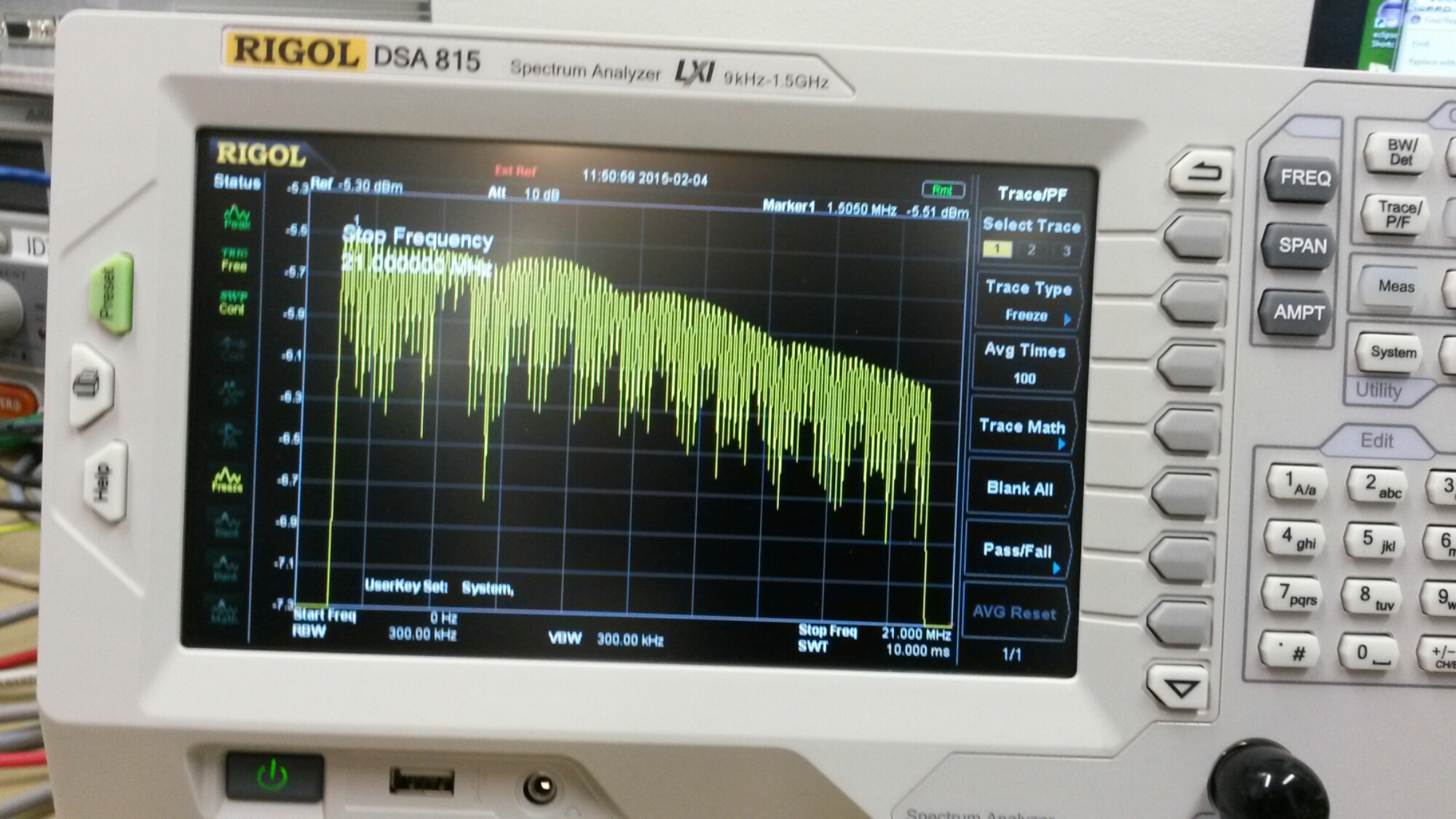 Signal seemed to be quite clear up to around 30 MHz, and with somewhat more harmonics up to promised 40 MHz. The IC seemed to give out some signal up to slightly over 62 MHz (quite much harmonics at highest frequencies).
Posted from WordPress for Android