Here's a Real-Time Map of All the Objects in Earth's Orbit article informed me on a very interesting new on-line service: It's stuffin.space, a real-time, 3D-visualized map of all objects looping around Earth, from satellites to orbital trash.
The visualized data is based on the latest satellite data from Space Track, a US Department of Defense website, which monitors satellites and space junk that are at least the size of a standard softball (tracks 150,000 objects).
The service is built using a JavaScript and WebGL: stuffin.space uses a propagation model to predict the location of every satellite in real time, with an accuracy of within a few kilometers, and displays the data using a WebGL.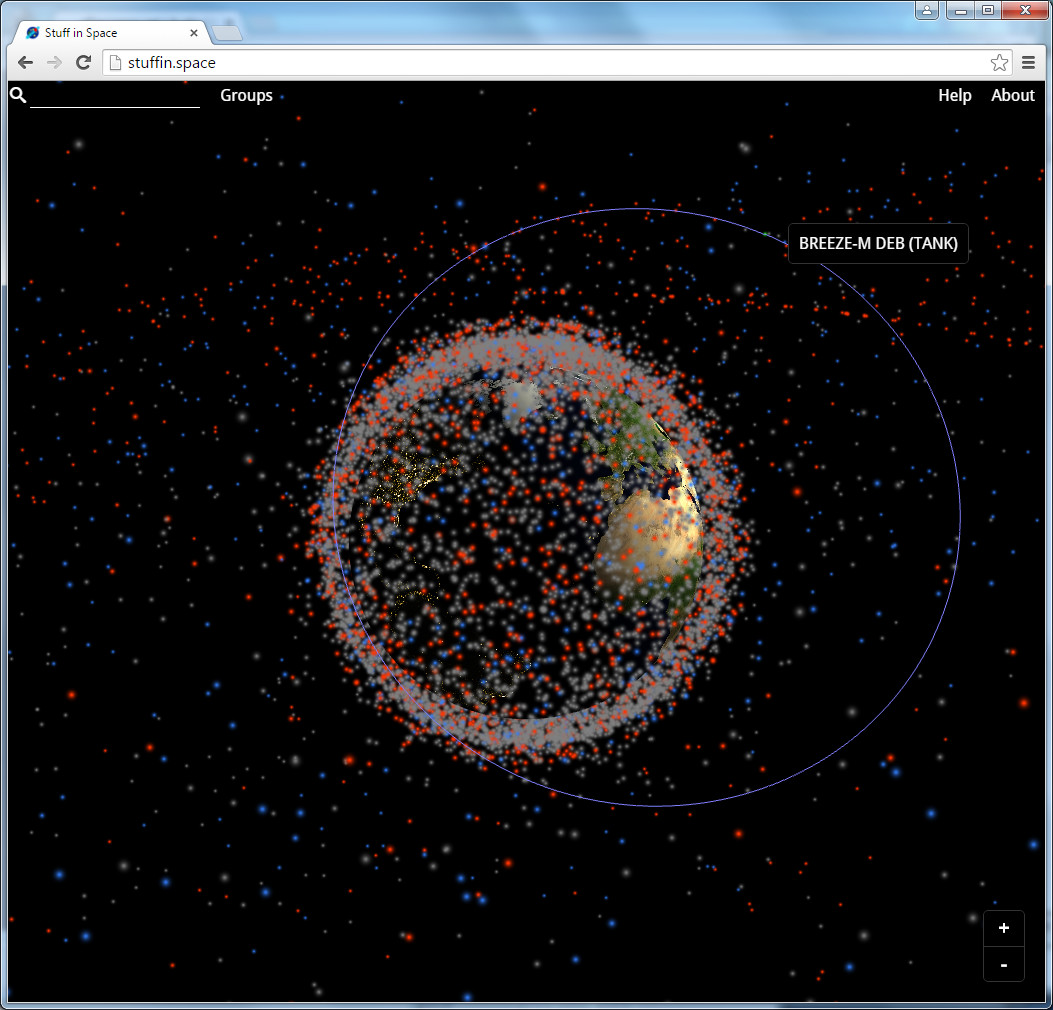 So go to http://stuffin.space/ to see yourself.