A new ePanorama.net main index page is now on-line. The new index page tries to fit all the most often needed links in the one web browser screen without need to scroll the page.
The new page contains a daily changing picture element. That picture element is often a photograph on more or less electronics related topic or at some days it can be a drawing (for example a schematic). Enjoy the new changing content on the main page. The daily pictures are randomly selected from the daily picture gallery. Most pictures there are taken by me or previously published on the site.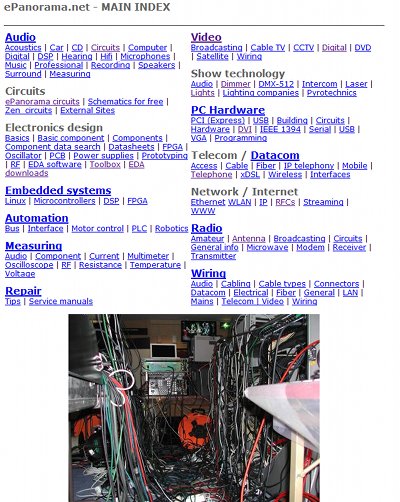 PS. If you feel lost in new main index page, you can still use the old main index if you want. I have not thrown that page out, just changed it's address.