https://techcrunch.com/2018/10/07/varjo/ writes:
"Varjo Technologies, the Finnish startup that made a splash earlier this year with news it had developed a virtual reality headset capable of "human-eye resolution," has raised $31 million in Series B funding."
Varjo (shadow) aims to bring to market "the world's first" human-eye resolution virtual reality (VR) and mixed reality (XR) product.
Based on my personal short experiences with their product last week. It was impressive when I had change to test one of their prototypes last week. I wrote on it to
https://www.uusiteknologia.fi/2018/10/10/suomalaisyhtio-demosi-virtuaalilasejaan-tarkkaa-kuvaa/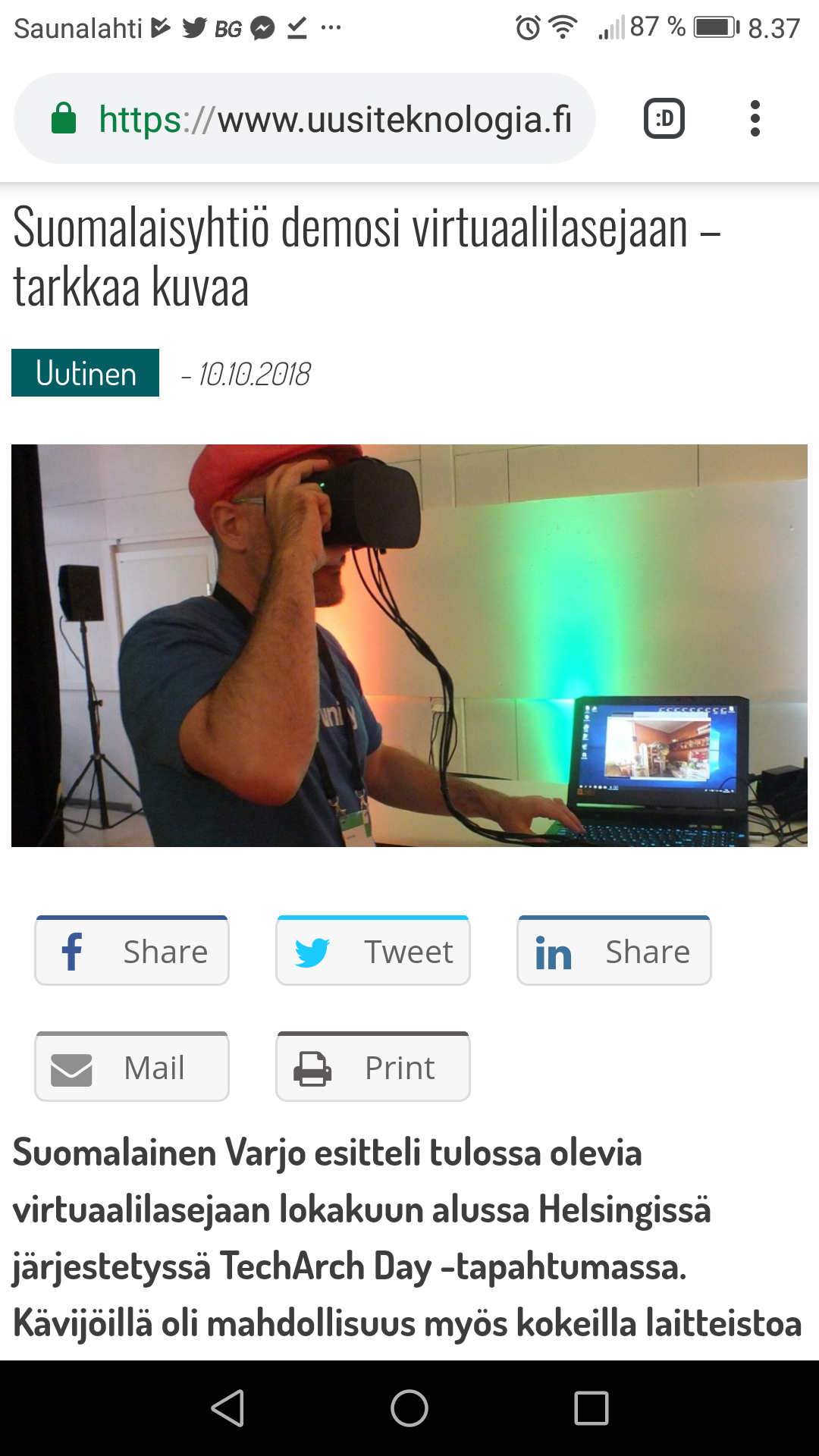 At the same event I saw their tech presentation how they combine two displays to get super high resolution (better resolution than normal eye) to the center of view.