Is there a way to check how long does it take for the page to load?
Pingdom Website Speed Test is a easy to use on-service worth to check. Enter a URL to test the load time of that page, analyze it and find bottlenecks.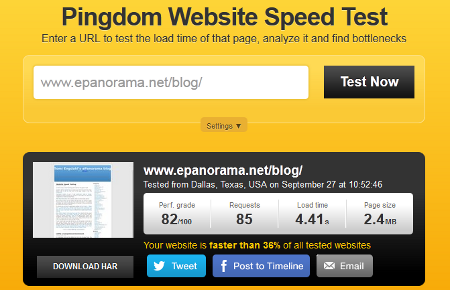 PageSpeed Insights is part of web performance tools at Google. PageSpeed Insights analyzes the content of a web page, then generates suggestions to make that page faster.

Web Page Performance Test is another worth to check similar service.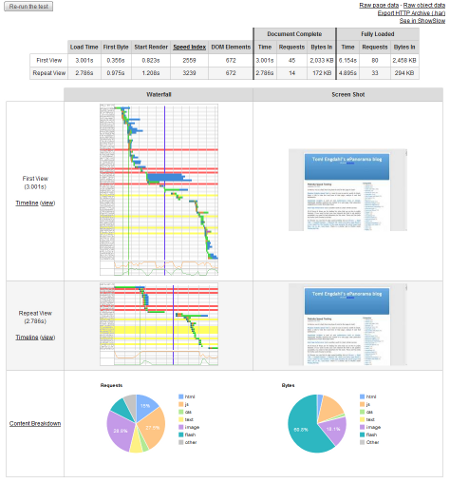 All of those of those are for testing live sites that are on-line in public Internet. If you want to test your own internal site that is not publicly accessible, you need to look elsewhere for the tools. There are free tools for Firefox and Chrome to do this.
In Chrome you can find it page speed profiling tool at Chrome -> Right Click -> Inspect Element -> Network Tab. When you load a page there is a nice report for the timeline of the page showing the actual page load time, css, js etc. load times. There is a similar tool in Mozilla under Firebug Net tab.
Best FireFox Addons to Analyze Page Load Time article from few years back mentions YSlow and Google's Page Speed, which are both worth to check out Firefox extensions. YSlow is the official Yahoo! addon that integrates with Firebug. Page Speed is a Firefox/Firebug add-on that performs several tests on a site's web server configuration and front-end code. You might want to check out both of them.
If you want to test your web site files on your file system or web site on your private intranet, then you need those tools that work in your browser. When testing keep always in mind what you test and what things have effect on the test results you get. If you want to benchmark local files that wouldn't be representative of actualy usage, but you might want to measure rendering times and not just transport times.