Pricing Should Be Simple article mentions some interesting points on pricing products:
One thing many companies — in any industry — can learn from Apple is the importance of simple pricing. If you make it easy for people to understand how much they're paying, and what they're paying for, it is more likely that they'll buy it.
The decision to purchase and the act of paying are part of the experience for any product or service, and should be designed accordingly.
Not paying is always simple.
Those companies that succeed with complex pricing schemes tend to be those with no competition (e.g. cable companies and land-line phone services) or those with a limited number of competitors, all of whom offer similarly complex pricing schemes
For non-necessities, simplicity of pricing is key.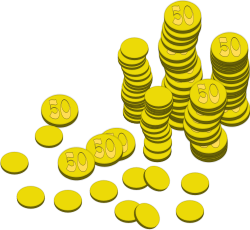 Simple pricing (besides cheap prices) is one thing I really in dealextreme web shop. You just pay the price shown on the screen and no extra. In many other web shops you can see the product price, but you have to quess what might be be the final price you pay when you add the shipping costs (getting to know them even approximately takes quite many steps in too many web shops). This is a thing which could be improved in many web shops.