Ban on incandescent lamps is progressing. Say goodbye to incandescent lamps – soon they are no longer visible in stores. Incandescent light bulb ban has progressed gradually. As early as September last year, the 60-watt incandescent bulbs were banned. The manufacturing of 40W and the weaker light bulbs in the manufacture and importation of the end of August. The EU directive requires producers to provide a less energy-intensive models in place of incandescent light bulbs. The replacements are energy saving compact fluorescent bulbs, LED lamps and halogen bulbs. Lamps are developing at a tremendous pace.
Product development is now so rapid that a new lamp generation will be available twice a year. Home energy saving light bulbs used to be disturbing large and LED light bulbs used to be much weaker light output than the incandescent lamps they were designed to to replace, but now the situation starts to be useable. Still new light bulbs light performance will differ from those of the old. When choosing bulbs you well need to now look at the lumens output instead of watts. You should also check the the color of the light you get from the new bulb. Lamp manufacturers estimate that led lamps pass the existing energy saving light bulbs in the near future.
Using more efficient lighting would reduce the carbon dioxide emissions, but not for the full amount of the saved electricity. During winter time (and spring and autumn) most of the electricity wasted as heat in light bulb heats up the space it is operated. When you replace the lamp with more energy efficient lamp, you need to turn up to heating to keep the temperature same. So the decision to ban incandescent lamps might not save as much energy in cold countries as the politicians think it would.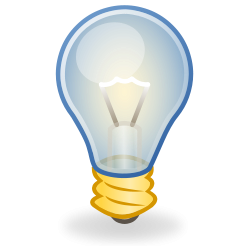 At the beginning of September, the light bulb ban, according to which the 15′s, 25′s and 40-watt light bulbs will soon be history. Hehkulamppukiellossa porsaanreikä vielä pari vuotta article tells that EU Directive setting reveals a loophole: The regulation is an exception that allows a special light bulbs. According to the Central Europe-wide level is thought that the sauna is the exception rather than the use of a normal room. In practice, therefore, you could sell a normal light bulb as a special light bulb when the package says that it is intended for the sauna and not suitable for normal room lighting. At the moment, sauna light bulbs may be sold. Loophole, however, may soon be blocked so that in the special allowed are anymore halogen lamps or other light bulbs replacements. If the schedule holds true, in 2014, also "special" sauna lamps are history.