Raspberry Pi has just reached two milestones: turned one year old and reached one million sold. During the first year Raspberry Pi Foundation were able to match the hype it generated.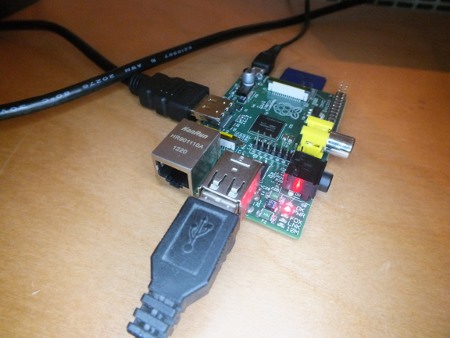 When you buy a Raspberry Pi, the $35 computer doesn't come with an operating system. Loading your operating system of choice (there are several choices) onto an SD card and then booting the Pi turns out to be pretty easy. But where do Pi-compatible operating systems come from?
Arstechnica article How two volunteers built the Raspberry Pi's operating system article tries to find out how Raspbian—the officially recommended Pi operating system—came into being.
Raspbian is a version of Debian painstakingly rebuilt for the Raspberry Pi. The project required 60-hour work weeks, a home-built cluster of ARM computers, and the rebuilding of 19,000 Linux software packages. And it was all accomplished by two volunteers: Mike Thompson and Peter Green.