Finnish Internet Users are Most Avid Consumers of Online News article says that news and information sites capture a large proportion of the European on-line audience with 8 in 10 Internet users accessing one of these sites in September 2013. 338 million people visited a news or information website via a desktop or laptop during the month. 97 percent of Finnish Internet users visited a news site during the month, followed by Sweden and Norway.
I live in Finland. I have over several years pretty much converted my reading habits from printed magazines to on-line format. I used to read pretty much on printed magazines, and even been active writer to Prosessori and Tietokone print magazines. Things have changed. I have canceled pretty many printed publications I used to read. I have canceled the daily printed newspaper (I get it only on weekends) and I read my daily news on-line, most often on computer or smart phone. Some years ago I did not like e-book type flippy magazines but nowadays I have used to read many of professional magazines in that format.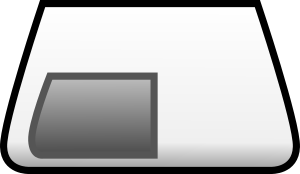 I have to admit that the print magazine business is really changing from what it was some years ago. And it has caused problems to publishing companies.
Digital technology is reinventing our whole world, in service of you and me. It's free enterprise on steroids. It's bypassing the old gatekeepers. The digital revolution has completely changed the world of news. The media world has changed when all parties are on common ground on the Internet. Journalism is generally changed in the direction of a more critical. Users have changed, and they choose to participate. The consumers are organizing their use of media in a different way than before. Technology eventually mows down its forces of resistance. The mercantilists can only delay but never finally suppress the human longing for a better life.
Bold and Innovative article tells that there's no doubt that in recent years the newspaper business has faced a punishing challenge that would be difficult for anyone to cope with. Readers have gravitated to computers and mobile devices. Display advertising has declined sharply (Newspaper Ad Revenues Fall to 60-Yr. Low in 2011). Classified ads have been eviscerated. Digital dollars have been hard to come by. The disruption has been enormous.
Digital ad revenues does not seem to be the solution for most publishers. This Is the Scariest Statistic About the Newspaper Business Today article tells that In 2012, newspapers lost $16 in print ads for every $1 earned in digital ads and it's getting worse. The digital ad revolution, always "just around the corner", seems to remain tantalizingly out of reach for most newspapers.
Programmatic Era Isn't Benefiting Publishers article tells that real-time bidding is a great advertiser-centric concept; advertisers can bid what they want, based on their own parameters and audience targets. Yet for the sell-side (publishers), the picture has been less than rosy. The inconvenient truth is programmatic ad buying stems from an on-line advertising industry drowning in an ocean of available display impressions — 5 trillion were served in 2012. As the supply side of a massively imbalanced supply-demand equation, publishers have not come out on top.
Mag Bag: Record January For Magazine Web Sites article tells that digital audiences for magazines are growing fast, with big increases in consumption via apps and Web sites.
The promise of the Internet was that anyone with a keyboard and a connection could become a publisher and make tons of money. Like many promises rooted in theory, when it comes to practicality, things are quite different. Publishers Opt Out of the Pageview Rat Race article tells that the reality of the digital ad system is that scale still matters. Smaller publishers have the deck stacked against them. They'll never get the traffic numbers brands and buyers want. And in the age of automated ad systems, finding large pools of specific audiences is easy — and cheap. For many small publishers, it all adds up to the need to take a different route. Smaller publishers can't compete on a CPM basis. The pendulum is swinging for publishers that can convince brands that money is better spent on creating custom content and targeted messaging for these passionate audiences.
The digital revolution has already killed several well known old publications. Last year, Newsweek published its last print edition. Reader's Digest Is Bankrupt as Iconic Magazine Falters article tells that RDA Holding Co., publisher of the 91-year-old Reader's Digest magazine, filed for bankruptcy. And those are not just isolated incidents.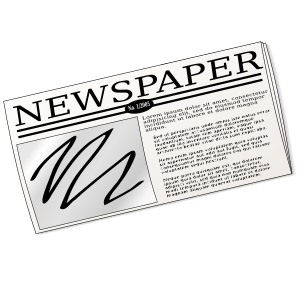 Innovate to adapt
Bold and Innovative article tells that the culture tied to the past and wary of innovation has only compounded the damage. Too often the response has been simply to cut, cut, cut. The result: a much weaker product trying to stay alive in a brutally competitive environment. For publishers whose businesses had evolved during the long day of print newspapers and magazines, the expansion of the Internet was terribly disorienting. The biggest risk is not rethinking business models. If newspapers are to survive in the digital age, they'll need a bold, innovative, proactive approach. 4 pillars of media transformation article says that the print-vs.-digital debate seems almost trite by today's increasingly complex media landscape.
State Of The News Media: Everything In Decline But Digital article tells that "State of the News Media" report offers a mostly pessimistic assessment of the condition and trajectory of various news media in the US today. In perhaps its most striking finding, the report shows how declining revenues leading to repeated cost-cutting have hurt readership and audience loyalty: slipping quality and diminished coverage have alienated large numbers of people who've abandoned news publications or outlets. Nearly one-third—31%—of people say they have deserted a particular news outlet because it no longer provides the news and information they had grown accustomed to. This applies to news media across the board, not just newspapers.
Call it "digital first" if you want, but today's publishing imperative is really about distributing content wherever your audience wants it – on the web, through mobile devices, at events, or in print. You don't necessarily need to focus exclusively on digital natives – but it helps. Adding outside talent can help to change your culture by infusing new ideas. Should staffs be integrated across print and digital? There's no consensus on the best approach. Innovation must be supported by a structured format for vetting ideas, assigning resources, and managing projects as they evolve.
Wired switches leadership at Wired.com, underscoring the rise of digital media article tells that the Wired magazine is shifting to an integrated print and digital model. Ironically for such a forward-facing publication, Wired is a relative latecomer to this approach.
When a technology goes digital, it changes everything. For starters, the rate of technology improvement takes a new slope — transitioning from glacially slow to exponentially fast. Think about online search and how it changed the way we find information, how social media changed the way we receive news, and how electronic books and e-readers changed the way we buy books. When a technology goes digital, words like "library," "newspaper," and "bookstore" start to sound like relics of the past.
Digital publishing is also in constant transition. Coming to an e-book or car near you: the Web article tells that World Wide Web Consortium is now adapting Web technology for publishing industries to replace proprietary technologies used in e-readers. "The Web equals publishing" "There's really no difference anymore."
By helping others become competent communicators, legacy media make themselves stronger article tells that strengthening community competence and awareness is not only a good deed. It is a great business opportunity. And a relationship builder. No bond is stronger than the one you bind while learning together.