http://www.epanorama.net/newepa/2015/01/14/garrettcom-converter-teardown/
I did more than two years ago tear-down of this 100 Mbit/s copper to fiber Ethernet media converter (link above). Now I decided to try to fix it.
It turned out that originan PSU did not put out right 3.3V voltage, but considetably less. The digital electronics worked out nicely when fed with 3.3V from lab psu.
I replaced the broker original PSU IC with cheap DC-DC converter.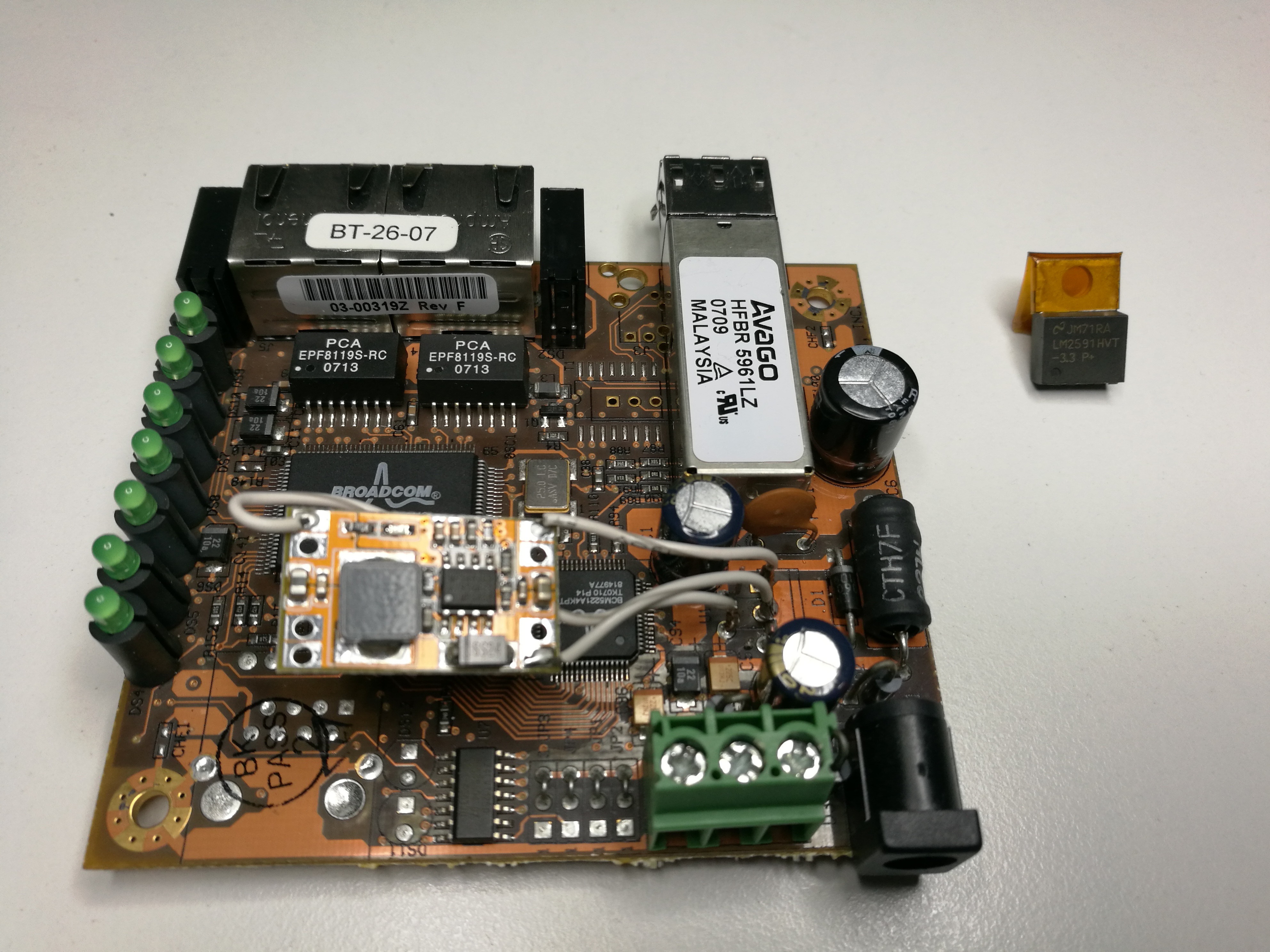 Some heat shrink tubing to avoid short circuits in use.

This is ready and works. Just needs to be put back to case…
The DC-DC converter was cheap (less than 2 dollars with postage) from Banggood. It was cheaper and easier to get that the original IC that got broken…