A location-based services (LBS) are a hot topic among mobile services developers. A location-based service (LBS) is an information or entertainment service, accessible with mobile devices through the mobile network and utilizing the ability to make use of the geographical position of the mobile device. Modern smart-phones have abilities to locate the position of the mobile phone using using GPS and/or based on the radio signal delay of the closest cell-phone towers.
Location information can be used for all kind of services including mobile phone tracking. GPS real time tracking of a person is technically quite possible, by using certain software and hardware tools. The phone could be sending the location data in real time or collecting the places visited to a file inside the phone. A malware can turn your smart-phone to a tracking device.
The widespread collection of location information is the latest frontier in the booming market for personal data. It seems that very many smart-phones track user location and store it on the device (or even send to the phone manufacturer), usually without the permission of the device owner.
Researchers found that iPhones store unencrypted databases containing location information sometimes stretching back. iPhone Tracker open-source application maps the information that your iPhone is recording about your movements to hidden files.
Apple Inc.'s iPhones and Google Inc.'s Android smartphones regularly transmit their locations back to Apple and Google, respectively, according to data and documents analyzed by The Wall Street Journal. This is intensifying concerns over privacy and the widening trade in personal data. Should you care that your iPhone's logging your location? Apple gives some answers on their side.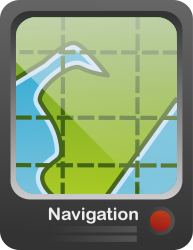 Recent news have surfaced that also Nokia phones and Windows Phone 7 phones also collect and send out the location information.
Cellphones have many reasons to collect location information, which helps provide useful services like local-business lookups and social-networking features. Some location data can also help cellphone networks more efficiently route calls.
Google also has said it uses some of the data to build accurate traffic maps. Apple gathers the data to help build a "database with known location information". Windows Phone 7 transmits to Microsoft a miniature data dump including a unique device ID, details about nearby Wi-Fi networks, and the phone's GPS-derived exact latitude and longitude.
Maybe the phone manufacturers should have informed the customers on the customers on this beforehand and get their permission to do this. This kind of data collecting can be a potential privacy problems, but maybe the companies can to this because most Smartphone users do care about location privacy according to a new research from Nielsen.
The user is identifiable if you have a series of events. One privacy concern is that location databases can be a gold mine for police or civil litigants: requesting cell phone location information from wireless carriers has become a staple of criminal investigations.
Before the smart-phone era your operator knew your location at certain accuracy. It is needed for the cell phone network to work correctly. A cellphone is continuously sending and receiving signals to and from the nearest operator tower. Even in the standby mode, a cellphone is 'active' with the wireless communication. The signals received from cellphones are located by the cellphone service provider by analyzing the signals. Initially, two or three towers nearest to the cellphone are located. These figures are then compared with regards to the relative strengths of their signals. Using this method, a cellphone can be traced to within a 100 meters of its exact place. Your telephone operator could be using this information and even store it. You need to trust them if you use using cell phone.