The Year of The EV article tells that We can dub 2011 the year of the EV (electric vehicles) and gives a timeline what happened 2011. The end result is that today there are enough Volts on the road (along with competitors like Nissan's Leaf, various hybrids, and an electric Ford Focus) that it might be safe to suggest that the electric car is here to stay.
There has been many different car charging connectors in use on electronic vehicles. Electric Car Charging Standards Split article tells that many car manufacturers have agreed on a single EV charging port connector standard that has been in development by the Society of Automotive Engineers (SAE) for several years. European car companies have been divided on standards for both AC and DC charging. The new single connector will support fast DC charging as well as be backward compatible with the J1772 AC charger that is standard on many plug-in electric vehicles today. I think that use of that standard will rise in 2012, and common charging standard will speed up the EV deployment.

Automotive electronics: What's hot in 2012 article tells that in automotive electronics, 2012 looks to be a year of consolidation as technologies introduced previously become more widespread across model lines. In particular, voice recognition, with different features and interfaces, is seen as a way of distinguishing one brand from another, while electrified power trains in the form of hybrids and pure electric drives will be available in more models. In keep costs down driven auto industry the more mature the technology that goes into a car, the less risk of failure and costly warranty claims.
Cars and smartphones start to communicate using MirrorLink technology to allow new features. MirrorLink™ has been developed with the objective to provide a technology, offering seamless (extremely simple from the consumer perspective) connectivity between a smart phone and the in-vehicle infotainment system. It uses IP technologies in order to be independent of the physical transport mechanism and supports many car connectivity solutions (Bluetooth, WLAN, USB etc.). Whereas MirrorLink™ does allow any legacy application on the mobile device to show-up on the car display, it specifically enables easy development of mobile device based automotive applications.
Ethernet for Vehicles is gaining momentum in in the car. Ethernet for Vehicles Advances article tells that Ethernet technology in the car (a concept that was once unthinkable for the automotive industry) has been gaining momentum lately. Special interest group, known as the OPEN (One-Pair-Ether-Net) SIG, is aimed at driving broad-scale adoption of Ethernet in vehicles, largely to serve the expected boom of camera-based applications in cars. Many vehicles now have backup cameras, and many others are going to add cameras for such applications as lanekeeping, adaptive cruise control, and collision avoidance.
There is going to be an increasing number of Driver Information applications that involve displaying complex images and graphics. Xilinx Paves the Way for a New Generation of Automotive Driver Assistance and Infotainment Systems at CES 2012. World's first Field Programmable Gate Array (FPGA) based Ethernet Audio/Video Bridging (EAVB) network implementation optimized for carrying high-speed data traffic within the automobile was shown at CES 2012. The IEEE 802.1 EAVB standard is already gaining the attention of a number of leading automotive manufacturers even though the specifications are still being finalized. OMG! Amazing home displays and automotive Ethernet AVB stuff from Xilinx article gives some more details what is expected in near future.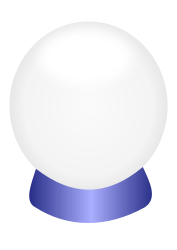 New electronics features are making challenges for developers. Automotive Electronics: Do We Really Need All This Stuff? article tells that everyone in the auto industry knows that the number of electronic control units (ECUs) in vehicles is nearing the point of unmanageability. Low-end vehicles now incorporate between 35 and 40 ECUs, while luxury cars may have 80 or more. "We're right up against the limit right now. We need to find unique ways to integrate features and functions, and give our customers what they want without overloading our controllers." The number of automotive features and functions keeps rising.
Would Cellphone Ban Secure Car Safety? article tells that the proliferation of in-car entertainment technologies (internet routers, smartphone links, MP3 connections, capacitive touch screens, etc.) are great for selling cars. Auto executives understand what consumers want: Many people don't want a car with no extra features. Those new extra features have also sparked a serious debate about driver distraction dangers. "According to NHTSA [the National Highway Traffic Safety Administration], more than 3,000 people lost their lives last year in distraction-related accidents." "You're dealing with human nature here. People want what they want. And sometimes they want more than they should have."