Cell phones with build in cameras are replacing cheap pocket size digital cameras and video cameras. Best cell phone cameras can be better in many ways than cheap pocket digital cameras from few years back. And most people do not want to carry separate devices for each function (at least without a very good reason), when a smart phone can handle calls, Internet, photos and video shooting.
CES 2013 fair had more pocket advanced size cameras on display than DSLRs, but the trend on then was that business was going down due cellular phone cameras getting better. So camera manufacturers are integrating more cellular phone like features to their cameras (like Android OS with wireless connectivity to photo sharing sites) and concentrate on building good superzoom and DSLR type cameras. You need to have something clearly different than what cell phone can offer: huge zoom, good performance in low light or works also in harsh environment. Wireless connection is getting more and more common, either built-in or using memory card with WiFi.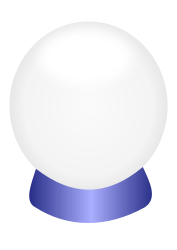 As Sales Slip, TV Makers Strain for the Next Sensation because hardware companies want to make their products stand out in a sea of black rectangles that can show the content user want to watch. And one that is particularly acute for television makers. The hardware is becoming kind of boring and exciting things are happening in software. TV manufacturers continue to push the idea of "smart" sets by adding apps and other interactive elements.
Connected TV technologies get more widely used and the content earlier viewable only on TV can be now seen on many other screens. Your smartphone is the screen in your pocket. Your computer is the screen on your desk. Your tablet is a screen for the couch. Almost every major electronic device you own is a black rectangle that is brought to life by software and content.
In the last two years, television makers have tried a push with 3-D sets. But now It's official: 3D is dead. The tech industry's annual hot air balloon show is gone. On the one hand, 3D has become ubiquitous enough in televisions that people are unwittingly buying it when opting for a high-end new HDTV to fill their living room.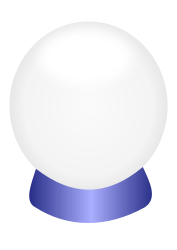 Post HDTV resolution era seems to be coming to TVs as well in form of 4K / UltraHD. This year, television makers like Samsung, Sony, LG and Panasonic are trying to grab attention by supersizing their television screens and quadrupling the level of detail in their images. They are promoting what they call Ultra High-Definition televisions, which have four times as many pixels as their high-definition predecessors, and can cost as much as a car. It's a bit of a marketing push. It seems that all LCD makers are looking to move their business models on from cheap mass production to higher-margin, premium offerings. They try to innovate and secure their future viability by selling fewer, but more profitable displays.
4K at CES 2013: the dream gets real article tells that the 4K bandwagon is fully loaded and ready to get rolling. The US TV maker isn't alone in stepping up to the higher resolution in its new flagship models. Sony, Panasonic and Sharp, Japan's traditional big-screen TV leaders, are all attending this year's CES with proper retail products. Manufacturers Need You to Buy an Ultra-High-Def 4K TV. Save Your Money because just as HDTV was slow to take off, the 4K start will be slow. It's more than the price that's keeping these things from hitting critical mass. 4K is only for ultra-premium markets this year.
4K resolution TV has one big problem: The entire ecosystem isn't ready for 4K. The Trouble With 4K TV article tellst that though 4K resolutions represent the next step in high-definition video, standards for the format have yet to emerge and no one's really figured out how to distribute video, with its massive file footprint, efficiently and cost effectively. Getting 4K content to consumers is hard.
Even though 4K resolution is widely use in digital cinematography, but there is no suitable consumer disk format that supports it and the bandwidth need to stream 4K content would be huge. Given that uncompressed 4K footage has a bit-rate of about 600MB/s. Broadcom chip ushers in H.265 and UltraHD video tells that H.265 video standard, aka HEVC or MPEG-5, squeezes more pixels over a network connection to support new high-resolution 4K TVs.
You should also note that the new higher resolution is pretty pointless for a small TV (where the TV mass market is now). Ultra HD would make a difference only on screens that were at least 80 inches, measured diagonally. For smaller screens, the extra pixels would not be visible to a person with 20/20 vision viewing from a normal viewing distance. Ultra HD TVs can also be a flop. But let's see what happens in the world where nowadays tiny smart phone screens can have full HDTV resolution.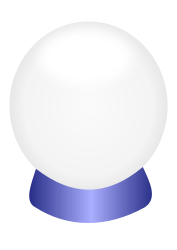 Keep in mind that 4K is not any absolute highest resolution expected in few years. 8k resolution TVs are coming. Sharp showed a 8K resolution TV with 7680 x 4320 resolution at CES2013. For more details on it read Sharp 8K Super Hi-Vision LCD, 4K TV and Freestyle wireless LCD HDTV hands-on article.
Another development than pushing up the resolution to make high end display products is OLED technology. OLED is another new technology to make expensive products. The much buzzed-about device features next-generation, high-quality OLED screens. OLED stands for organic light-emitting diode, and they offer a bevy of benefits: more energy efficient, cleaner image, wide viewing angle and devices can be made thinner. You can also make TV screen curved in shape. In a race between television titans, LG has beat Samsung in becoming the first manufacturer to introduce a 55-inch OLED television to market: the largest OLED TV panel to date.. OLED products are very expensive (LG TV $10,300 in US dollars). OLED display can also have 4K resolution, so you can combine two expensive technologies to one product. Market analysts say that they believe the technology will not become more affordable until 2015.
The Verge Awards: the best of CES 2013 article lists for example product like Samsung 4K "easel TV", Sony 4K OLED TV, Teenage Engineering OD-11 Cloud Speaker and Oculus Rift virtual reality gaming.
All your audio, video kit is about to become OBSOLETE article tells that although much of the audio and video technology packed into CES 2013′s 1.9 million square feet of exhibition space is indeed impressive, one panelist at an emerging-technology conference session channeled a little 1974 BTO, essentially telling his audience that "You ain't seen nothin' yet." Deep-geek soothsayer predicts smart audio, Ultra HD eyewear, much more in coming years. Audio is going to become adaptive, changing its wave forms to fit each user's personal aural perceptions. Active noise reduction is finding its way into cars. HD audio will be coming to mobile phones. MEMS-based microphones and speakers are also on the runway. Consumer-level video will see in the future much higher resolution devices with much higher frame rates.