Year 2014 will be a year of cybersecurity after the NSA revelations made in 2013: The headline news is that the NSA has surreptitiously "burrowed its way into nearly all the security architecture" sold by the world's largest computer networking companies. A lot of people were shocked how NSA monitored and hacked almost everything in Internet. There will still be NSA aftershocks after new material comes out and different parties react to them (and news sources write about them). U.S. cloud services have been put into question for good reason. There will be a lot of NSA spying litigation. Those spying issues will also fuel some haktivism (it has already started to happen).
Security Professionals: Top Cyber Threat Predictions for 2014 article lists the following predictions that seem to pretty propable: Cybersecurity Regulatory Efforts Will Spark Greater Need for Harmonization, Service-Impacting Interruptions for Online Services Will Persist, We Will See an Increase in Cybercrime Activity Related to the World Cup, Rise of Regional Cloud Services, Dev-Ops Security Integration Fast Becoming Critical, Cybercrime that Leverages Unsupported Software will Increase, Increase in Social Engineering and Ransomware will Impact More People.
Ubiquitous mobile computing is all around us, which will lead to increased risks and concerns about social network privacy. Social networks have quickly become the key organizing principle of Internet communication and collaboration. Android anti-virus apps CAN'T kill nasties on sight like normal AV.
2013 was a very hacked year when there was many cases where information on millions or tens of millions of users were stolen from companies. It's likely that we will see much more of the same in 2014, the way people use passwords and how the on-line services are built have not changed much in one year.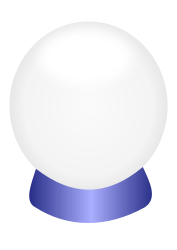 Gartner predicts that through 2014, improved JavaScript performance will begin to push HTML5 and the browser as a mainstream enterprise application development environment. I expect that HTML5 related security issues are increased due the fact that the technology being used more in 2014.
Over 50% of net traffic to web sited made by bots! More Than Half of Internet Traffic Is Just Bots article says that security and cloud service provider Incapsula analyzed and found out that more than 60 percent of internet traffic is computer generated, compared to less than 40 percent of traffic that is driven by human clicks. 31% of Bots Are Still Malicious. SEO link building has always a major motivation for automated link spamming, but it is decreasing due the fact that Google was able to discourage it. There are more advanced hacking and automatic vulnerability searching.
DDoS attacks are evolving from volumetric Layer 3-4 attacks to much more sophisticated and dangerous Layer 7 multi-vector threats.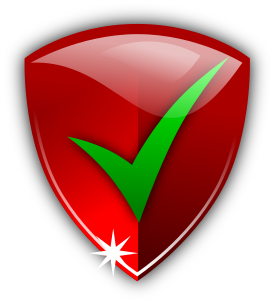 There will be still many SCADA security issues in 2014. Even though traditional SCADA vulnerabilities have become easier to find, the increased connectivity brought with IoT will cause new issues. And there will still be very many controls systems openly accessible from the Internet for practically everybody who knows how to do that. There was a large number of SCADA systems found open in Internet in the beginning of 2013, and the numbers have not considerably dropped during the year. I expect that very many of those systems are still too open in the end of 2014.
The Internet is expanding into enterprise assets and consumer items such as cars and televisions. The Internet of Things (IoT) will evolve into the Web of Things, increasing the coordination between things in the real world and their counterparts on the Web. There will be many security issues to solve and as the system become more widely used more security issues on them will be found in them.
Cloud security will be talked about. Hopefully there will be some clear-up on the terminology on that area, because cloud security can mean a lot of things like the term cloud computing. Cloud security could mean how secure your cloud provider is, a service that runs on cloud filtering what comes through it (for example e-mails, web traffic), it could mean to product protecting some service running on cloud, or it could be a traditional anti-virus service that connects to cloud to advance it's operation (for example update in real-time, verify unknown programs based on data on cloud). Research firm Gartner forecasts that cloud security sales will increase dramatically in the next few years. Cloud Security sales have increased over the past year by 2.1 billion to $ 3.1 billion in 2015.
Marketers try to put "cloud" term to security product brochures as much as they can. Cloud made ​​from the traditional information security sound old-fashioned because companies are under pressure to move services to the cloud. Also, mobile devices and information security dispersed users to set new standards. OpenDNS 's CTO Dan Hubbard says that "Because of the data and equipment run in the cloud users with the cloud is the best way to protect them." The Snowden Effect will also bring this year of PRIVATE cloud talk on table for security reasons because U.S. cloud services have been put into question for good reason.
In Finland a new Cyber Security Center started in the beginning of 2014. Security articles and warnings from it will be published at kyberturvallisuuskeskus.fi.
Late addition: Crypto-currencies like Bitcoin and similar are on the rise. Early adopters already use them already actively. Those crypto-currencies have many security related issues related to them. The values of the crypto-currencies vary quite much, and easily the value drops considerably when they get so used that different governments try to limit using them. Bitcoin is increasingly used as ramsonware payment method. Bitcoins have been stolen lately quite much (and I expect that to increase when usage increases), and those are stolen from users, on-line wallets and from exchanges. When more money is involved, more bad guys try to get into to get some of it. Sometimes bad guys do not try to steal your money, bit use resources you pay (your own PC, your server capacity, etc.) to generate money for them without you knowing about it. If you plan to use those crypto-currencies be careful to understand what you are doing with them, there is a real possibility that you can loose your money and there is no way that lost money can be recovered.