I wanted to add an AC voltage meter to my electronics lab variac transformer output (0-275V AC). I decided to get a cheap Machifit AD16-22V 22mm Digital AC Voltmeter AC 20-500V Voltage Meter Gauge Digital Display Indicator with the following Specification:
| | |
| --- | --- |
| Model | AD16-22V |
| Mounting hole | 22mm |
| Voltage | AC 20-500V |
| Class of safety protection | IP65 |
| Color | Red |
| Quantity | 1pcs |
It was was easy to install to a 22 mm hole: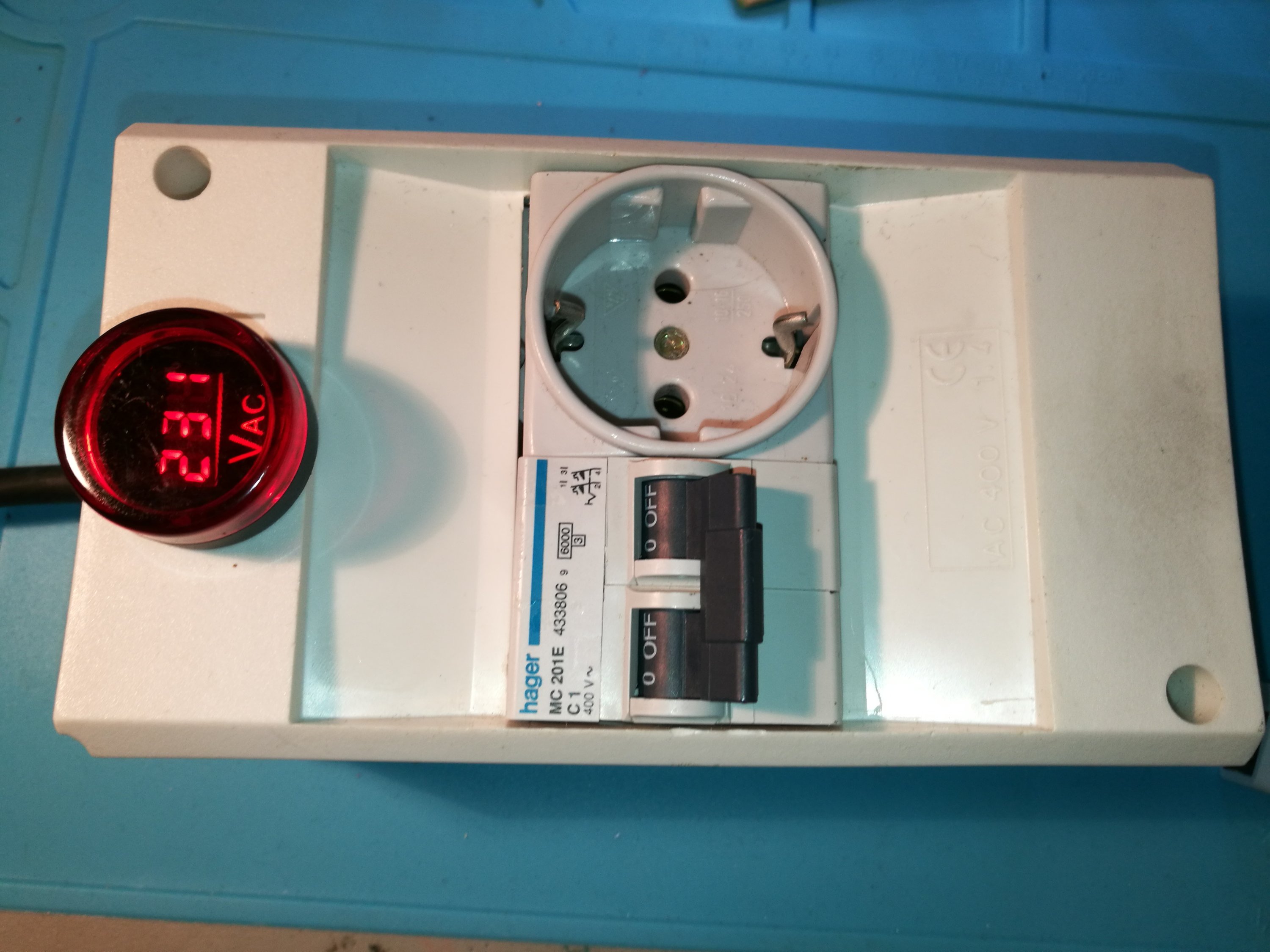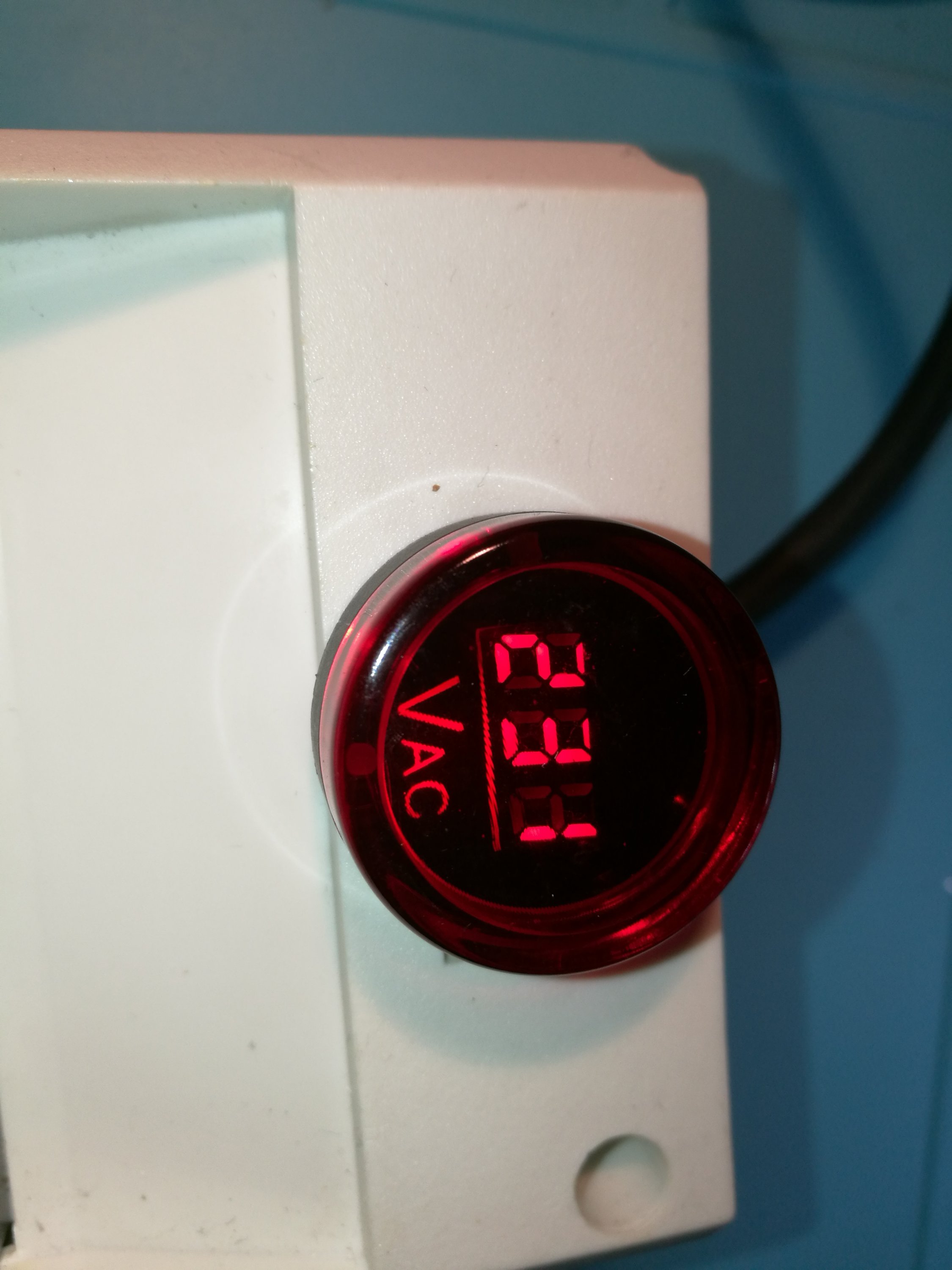 In my testing the meter worked well and was accurate. The reading given by the meter was accurate against an accurate multimeter. I tested the measurement range from 20V to 275V AC. If the input voltage goes below 20V, the display on the meter becomes dim.
I did not do a tear-down of this device, because other people have done good tear-downs of similar meters. The following videos give a good idea what is inside this kind of meter:
Inside a 22mm digital panel indicator/voltmeter.
Voltmeter-indicator schematic and hydrogen pop.