I wanted to have a protective case for Arduino. I got this cheap (less than $2) Transparent Acrylic Shell Box For Arduino UNO R3 Module Board.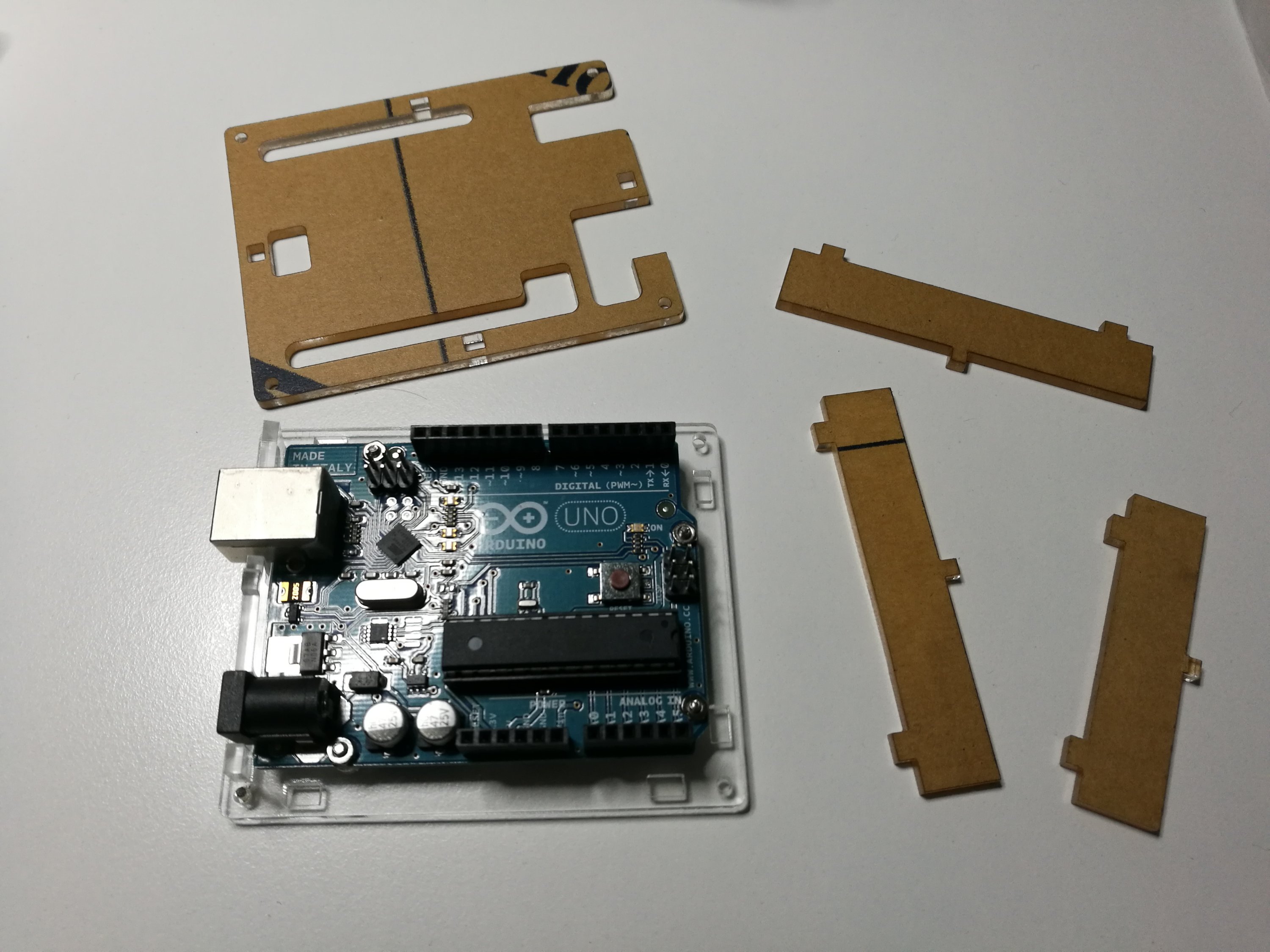 Everything was packages to this small plastic bag.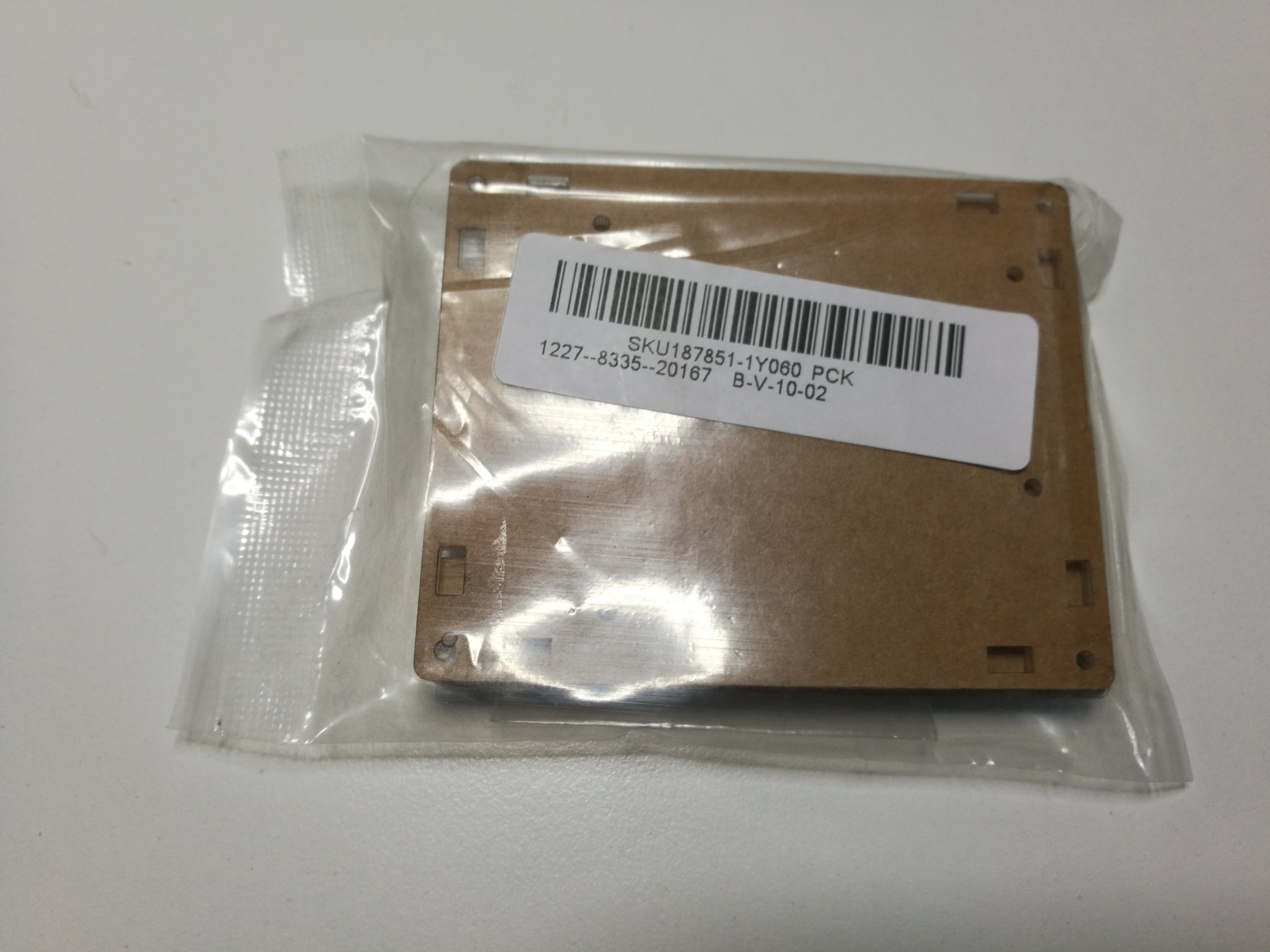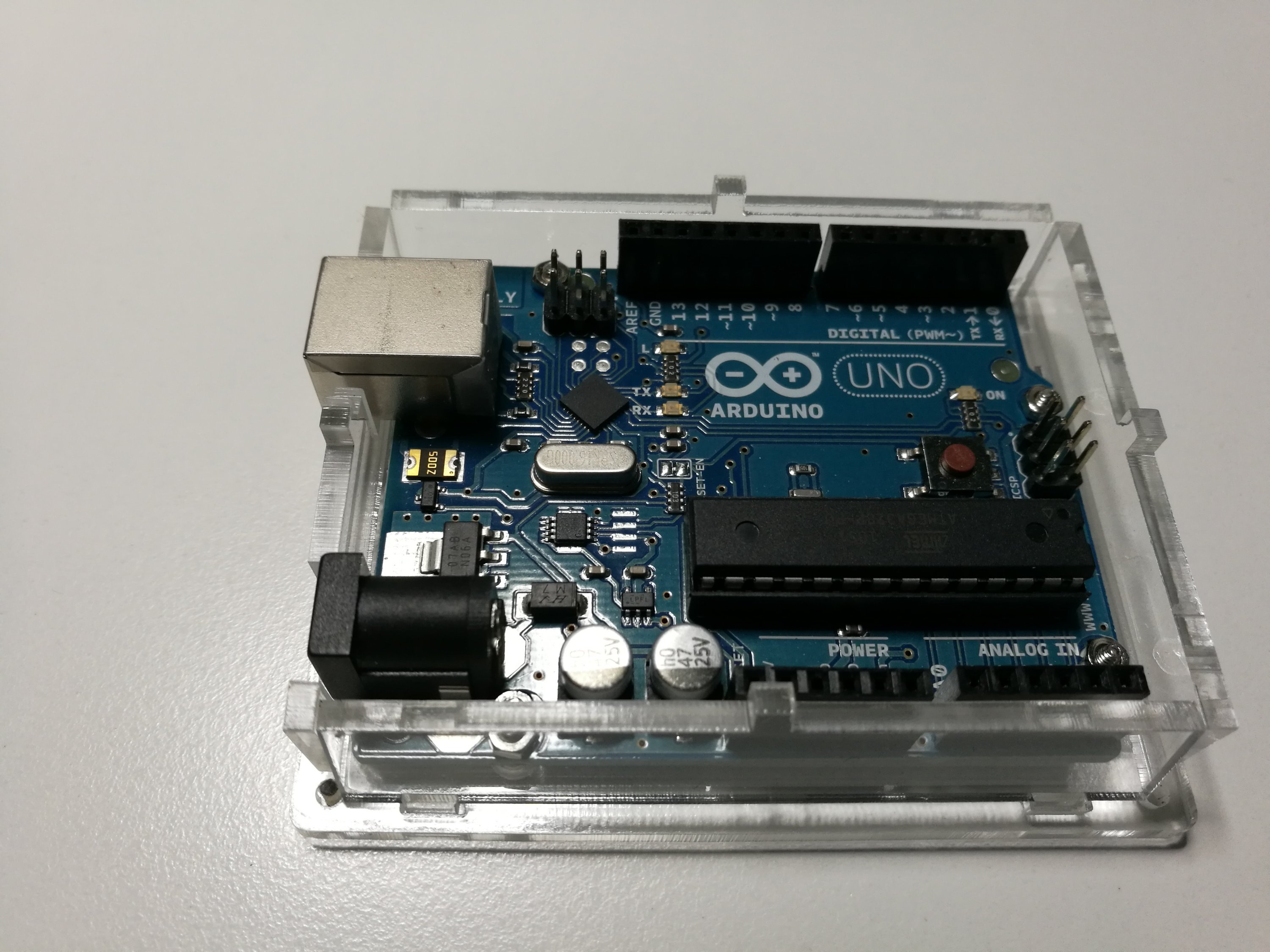 After installing eight screws and protective films from the plastic parts, everything was ready. I must admit that it takes some time and work to do this all. If I were mass producing something with this, I would look for some quicker to build case… Anyway after the work everything worked well even though my Arduino was not exact match (case was designed for Arduino UNO R3, but I got an older original Arduino UNO R2). I added some "rubber feet" myself to the case (not included in the packet) so that the bottom of case becomes less prone to cause scratches to the table the case it on.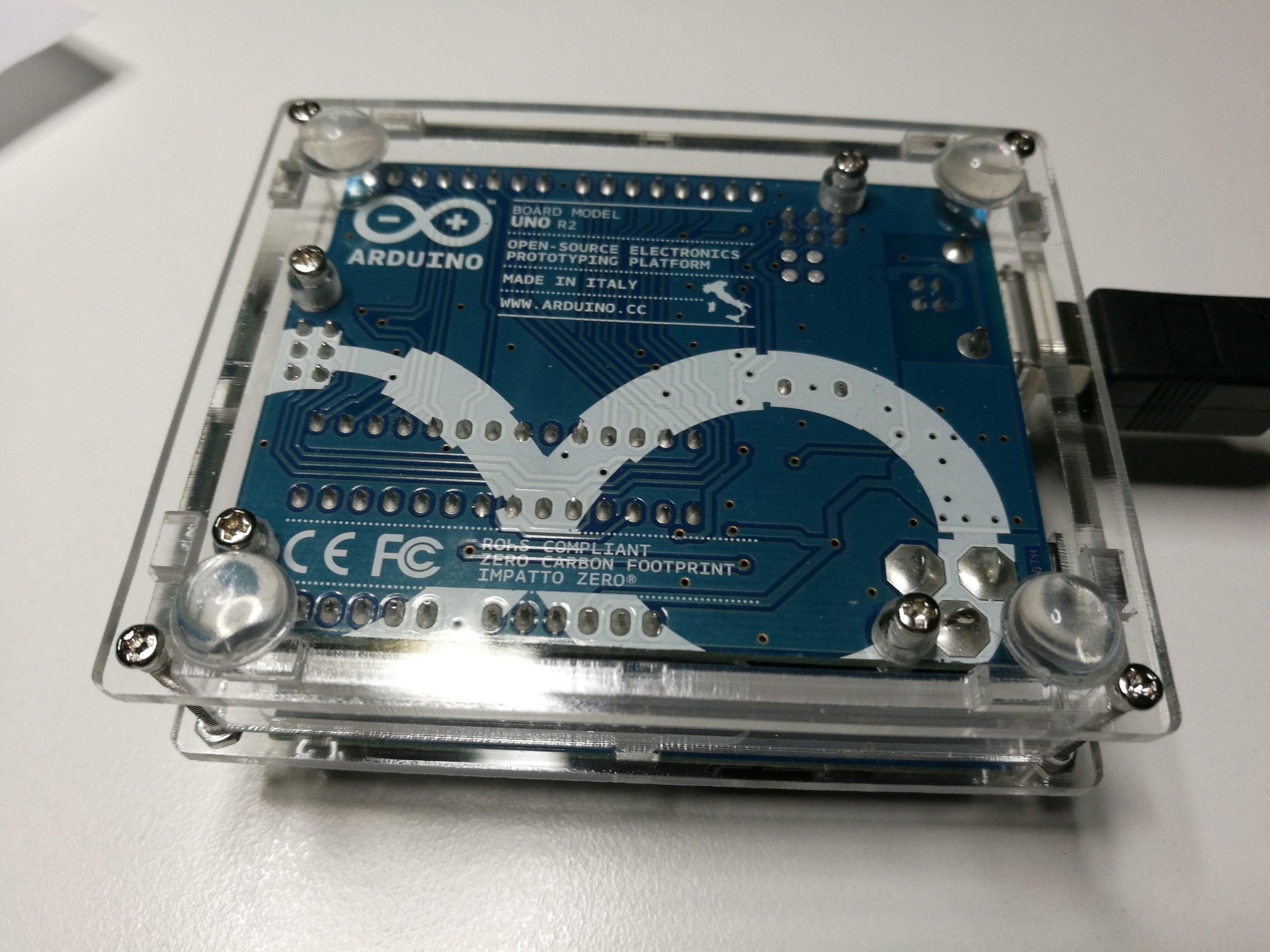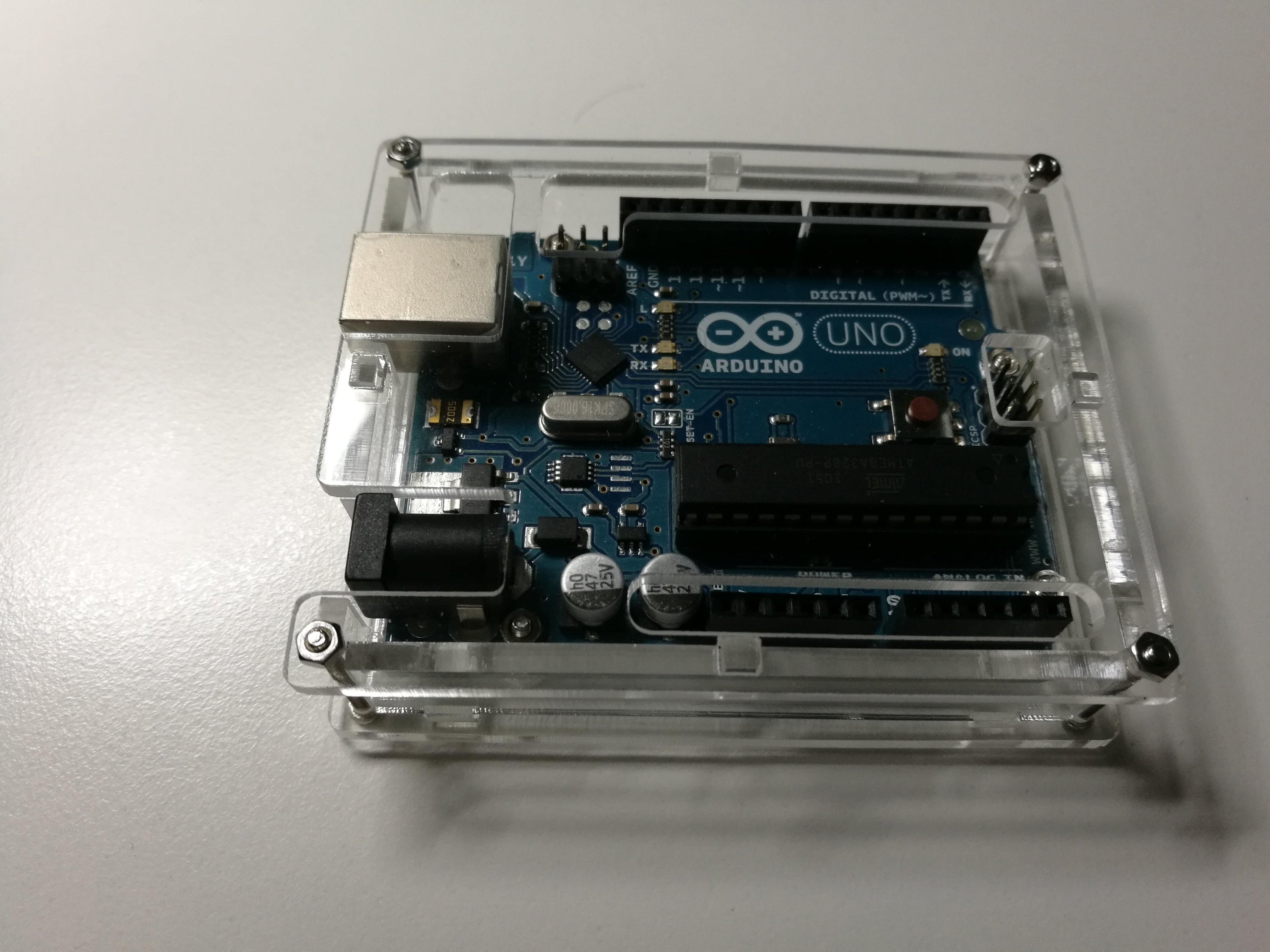 Also shield fits. In this case the shield is left around 1.5 mm higher than t would be without the case because solder joints on the bottom of the shield hitting the plastic case first.