This is a teardown of one broken Ethernet to 3G cellular network industrial gateway.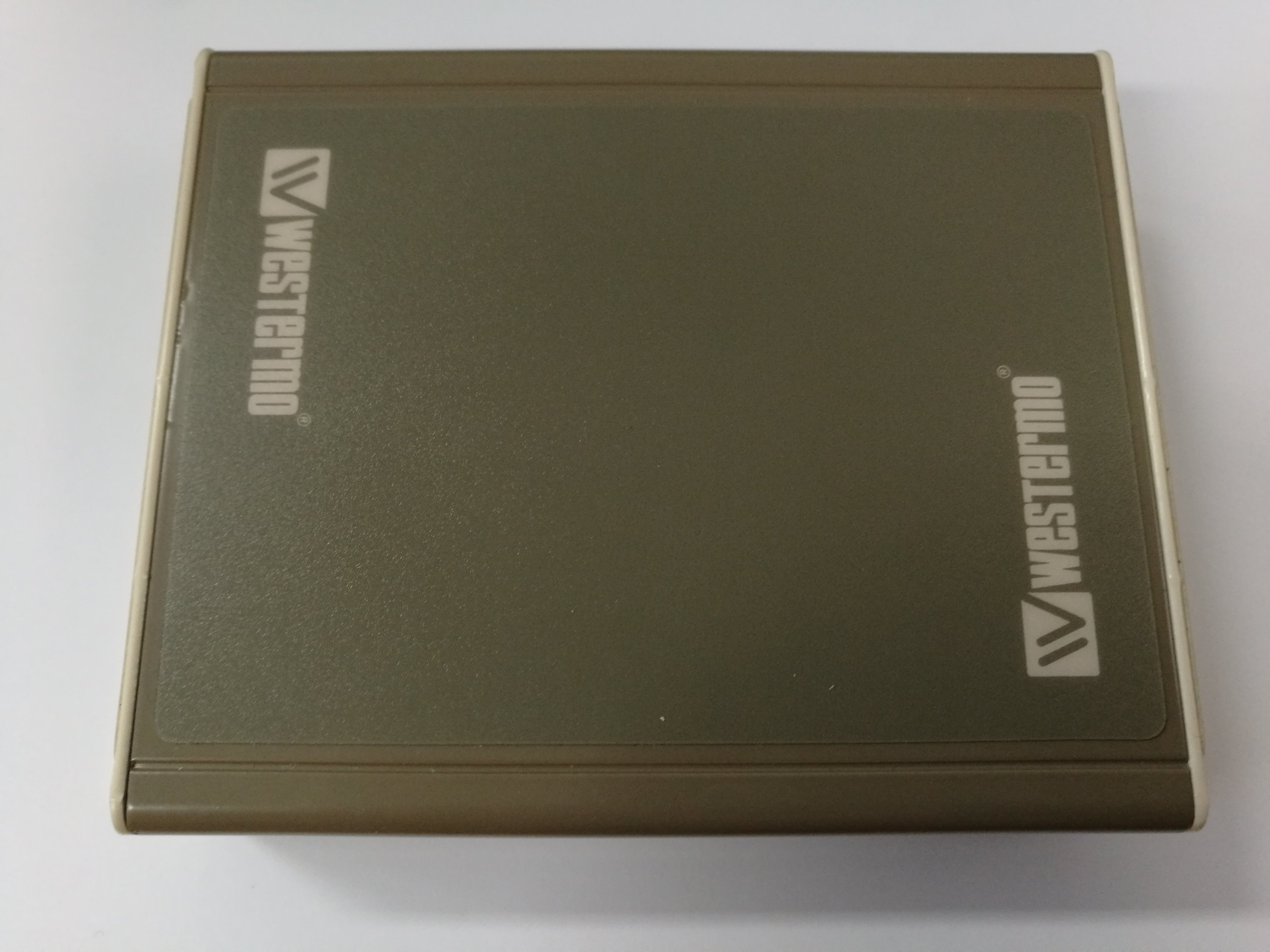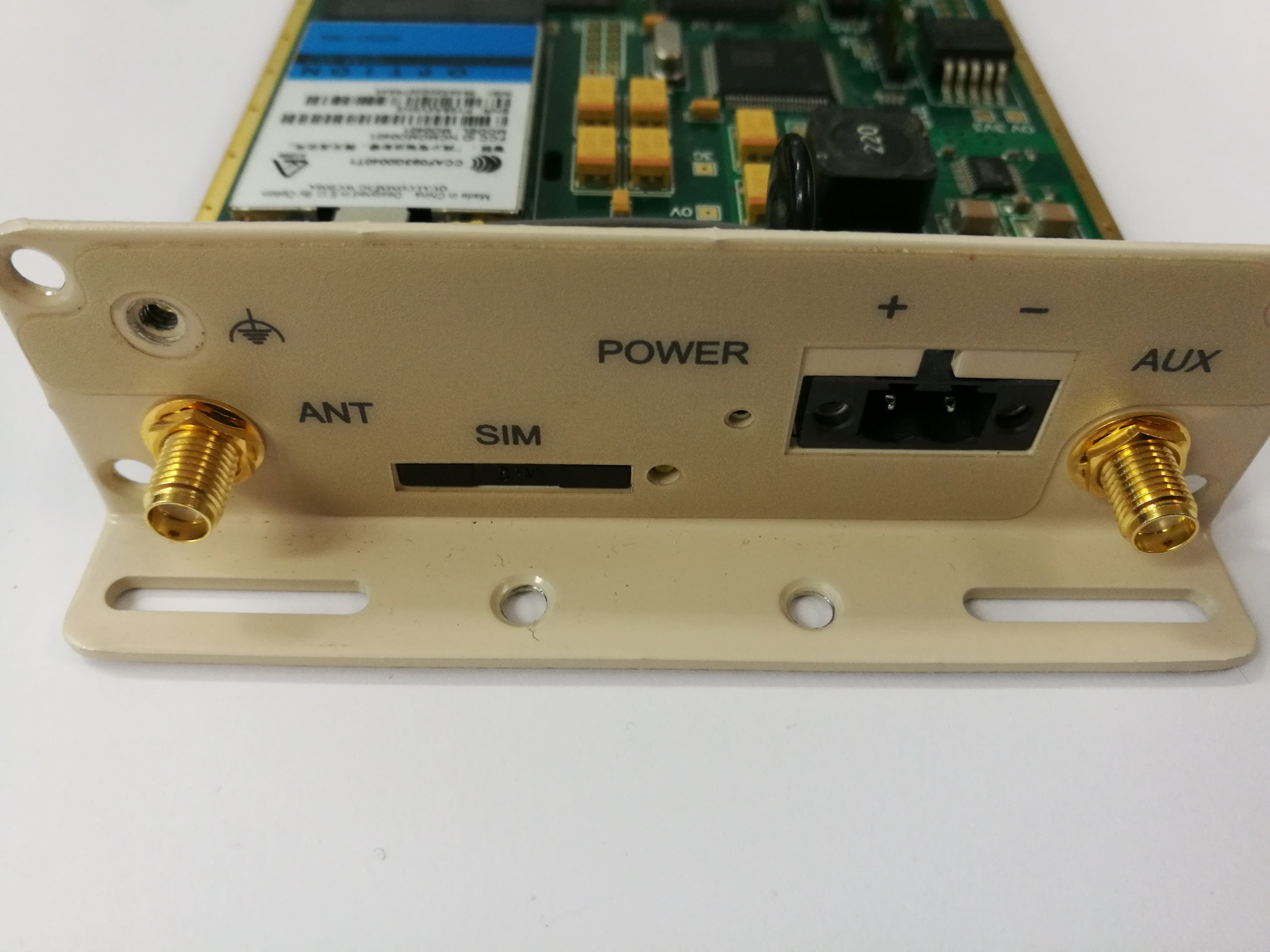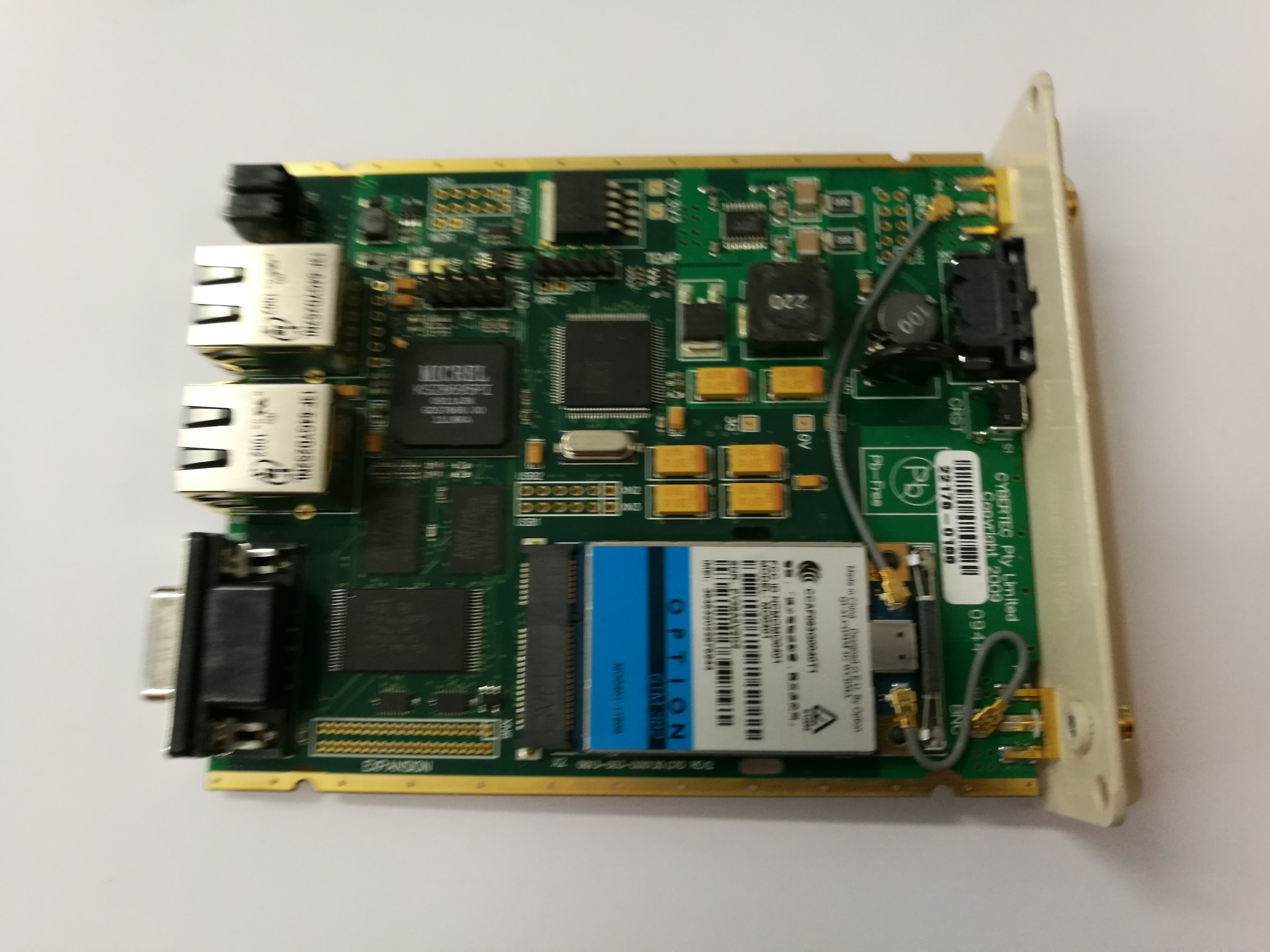 There is a miniPCI slots for communications module. It is a commonly used for cellular cards. MiniPCI slot provides both PCI and USB signals. This Option GTM382 cellular module has USB 2.0 host interface (uses AT commands).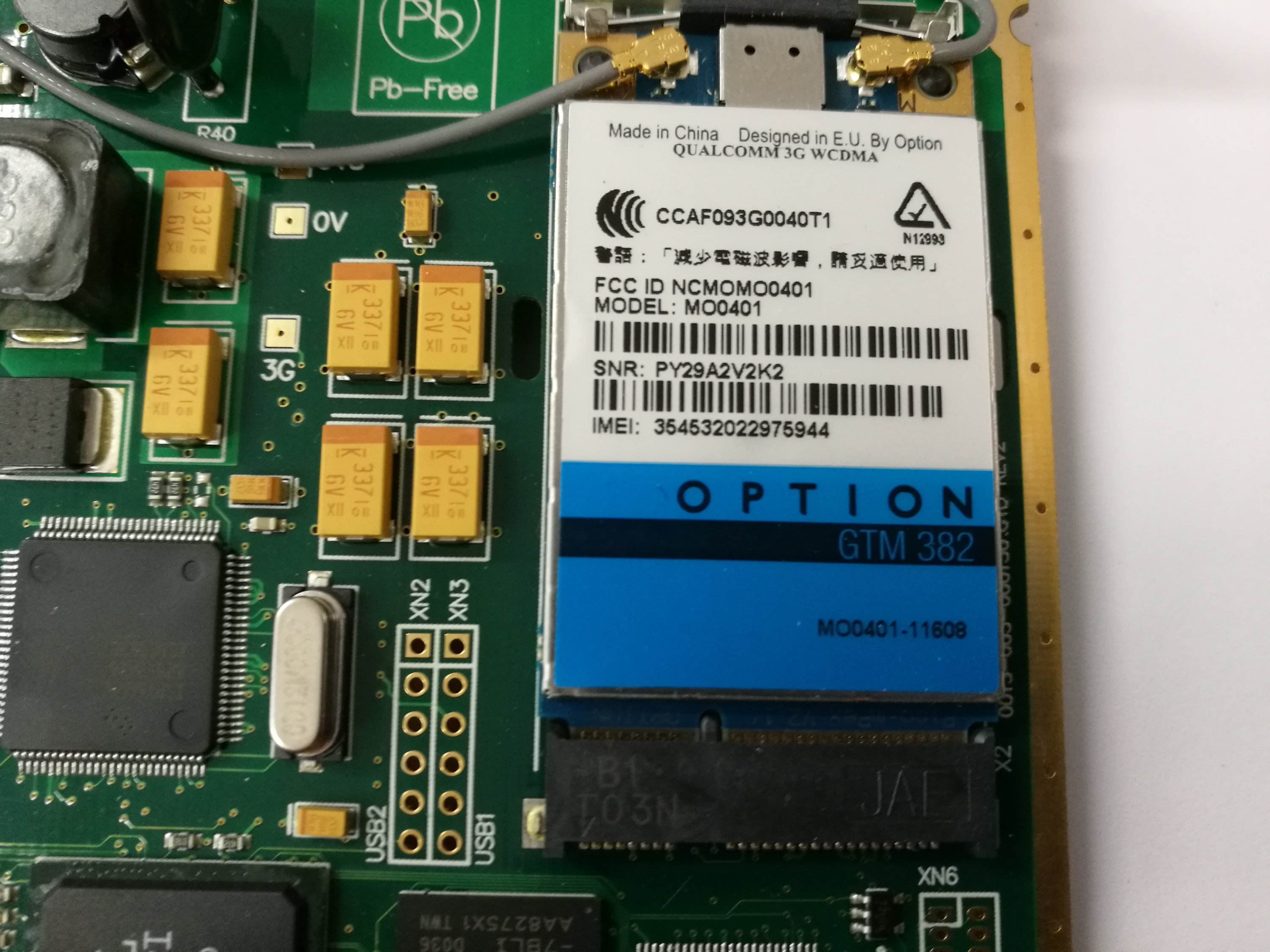 There there seems to be main processor and Ethernet controller on the center. Memory is at bottom left corner.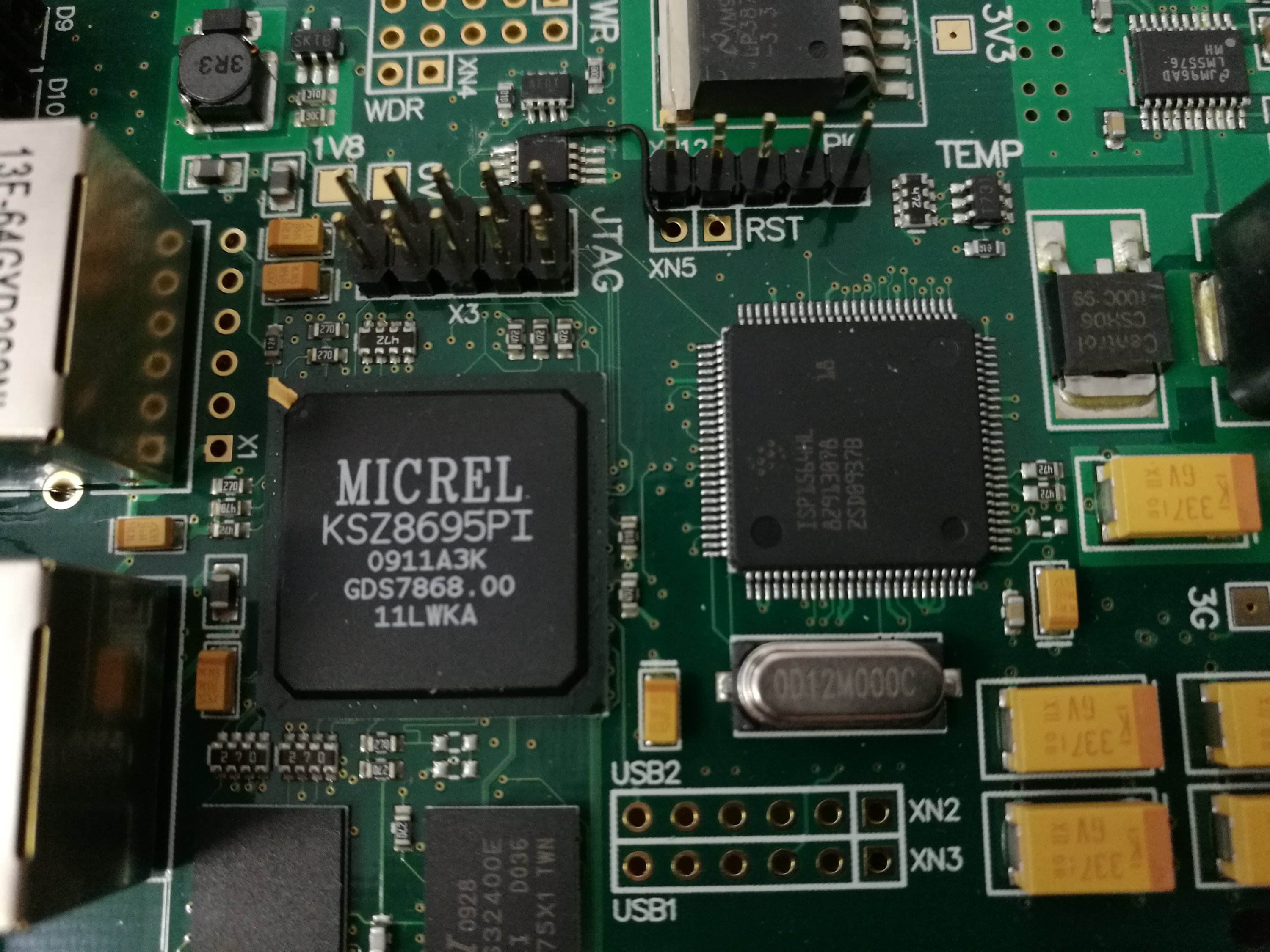 On the backside of circuit board you can see SIM slot, one jumper wire, few ICs and some generic discretes.