Credit card fraud is a wide-ranging term for theft and fraud committed using a credit card or any similar payment mechanism as a fraudulent source of funds in a transaction. The fraud begins with either the theft of the physical card or the compromise of data associated with the account (card account number and/or verification codes).
Skimming is the theft of credit card information used in an otherwise legitimate transaction. Instances of skimming have been reported where the perpetrator has put a device over the card slot of an ATM (automated teller machine), which reads the magnetic strip as the user unknowingly passes their card through it. Technology needed to read the contents of the magnetic strip is pretty simple. Usually a miniature camera or fake keypad over original is used to read the user's PIN at the same time. Skimming is usually very difficult for the typical cardholder to detect. All About Skimmers article series is about ATM skimmers, gas pump skimmers and other related fraud devices.
Skimming has been on news in Finland lately. Police has revealed some details of the hard to detect skimming devices that have been found installed on tens of ATM devices around Finland. Articles Ovela huijaus Otto-automaateilla – huomaatko eron kuvissa?, Kummassa pankkiautomaatissa on huijauslaite? and Skimmaajat teettivät erikoislaitteita Suomen oloihin show you pictures of ATM with and without skimming device. These device custom made for Finnish ATMs are really hard to detect. According to articles thousands of ATM card have been compromised and used to steal several hundreds thousand euros. Look carefully next time you use ATM.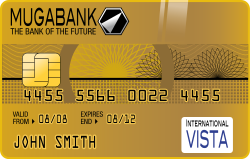 Throughout Europe the traditional in-store credit card signing process is increasingly being replaced with a system in which the customer is asked to enter their PIN instead of signing. PINs were widely introduced at the same time as EMV chips on the cards. In Finland the PIN codes that comes with the card are predefined by card issuer. In some countries with some banks the customer can freely choose them. Security of Self-Selected PINs Is Lacking article tells that Cambridge University Computer Laboratory team collected statistics on how people choose banking PINs when they are permitted to select their own keys. There is every incentive for the bad guys to try guessing PINs on every card that they steal. "A thief can expect to get lucky every 18th wallet — except for those banks which negligently allow their customers to choose really dumb PINs like 1111 and 1234″. Their report traces an idiosyncratic history of the use of passwords by financial institutions. The researchers wrote that there were two lessons to be drawn from their study. First, customers should never use date of birth as a PIN or password. Second, banks should institute blacklists of common passwords, or prohibit user selection of passwords entirely.
Proximity payments are coming. Pay-by-wave: At least it's better than being mugged article tell that the public thinks that paying with a tap of the phone is risky, with criminals able to intercept and steal credentials, so it seems a good time to take a closer look at proximity payments. Today's proximity payment systems are based on the NFC standard, which uses a radio connection at 13.56MHz for short-range peer-to-peer communications. The same frequency is used by RFID tags, in a simplistic way, but NFC is a good deal more complicated, and expensive. Proximity payments are implemented in smartphones and contactless credit cards.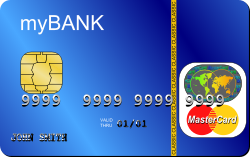 Hacker's Demo Shows How Easily Credit Cards Can Be Read Through Clothes And Wallets article tells that contactless cards are far more common than they might seem: According to the Smart Card Association, about 100 million of the RFID-enabled cards are in circulation. Visa calls its technology payWave, MasterCard dubs it PayPass, Discover brands it Zip, and American Express calls it ExpressPay.
Hacker's Demo Shows How Easily Credit Cards Can Be Read Through Clothes And Wallets and Shmoocon Demo Shows Easy, Wireless Credit Card Fraud articles tell that some contacless cards have serious security holes. Paget, a well-known security researcher for the consultancy Recursion Ventures, used a simple method for her hack: impersonating a legitimate contactless point-of-sale terminal with her own RFID card reader. Commercially-available RFID reader can read the data from a contactless card as easily as a store's point-of-sale device does. With a Vivotech RFID credit card reader she bought on eBay for $50, Paget wirelessly read a volunteer's credit card onstage and obtained the card's number and expiration date, along with the one-time CVV number used by contactless cards to authenticate payments. She flashed the volunteer's credit card number on a screen in front of an audience of hundreds of hackers and security researchers. "You were planning on cancelling that card, weren't you?". A second later, she used a $300 card-magnetizing tool to encode that data onto a blank card. And then, with a Square attachment for the iPhone that allows anyone to swipe a card and receive payments, she paid herself $15 of the volunteer's money with the counterfeit card she'd just created. Paget's firm has been working on a credit-card-shaped protection device known as GuardBunny that sits in a wallet alongside payment cards and blocks any would-be RFID fraudster. So it sound like this hacking demonstration was just a marketing gimmick for their product.
Randy Vanderhoof, executive director of the industry group the Smart Card Alliance, points out that despite previous research on the contactless attack, no real-world instances of the fraud have ever been reported. To fight against fraud contactless cards do offer one security feature traditional cards don't: Along with the card's 16-digit number and expiration date, the cards are set to offer up a one-time CVV code with every scan. Those codes can only be used for one transaction, and have to used in the order they're generated. If a payment processor detects multiple transactions with the same code or even codes being used to make transactions in the wrong order, it will disable the card. So a contactless card scammer can only use each stolen number once.
According to a smart card expert I know Square and card issuer bank is also to blame on that this worked (and would not work with European banks and other payment services). Also the sum was so low that the payment company might not do all the check it does for bigger sums of money. In card where things are built well, there is different card number for normal swipe card use and contactless operation. The contactless number would fail to work if you try to pay with their code on the terminal that swipes the card. So the security holes are not as big and bad as it seems based on those hacking news.