Modern car has network of distributed sensors and controllers. If you know how to connect to this network, you can get lots of information how the car works. On-board diagnostics (OBD) is an automotive term referring to a vehicle's self-diagnostic and reporting capability. OBD systems give the vehicle owner or repair technician access to the status of the various vehicle subsystems. OBD-II provides access to data from the engine control unit (ECU) and offers a valuable source of information when troubleshooting problems inside a vehicle.
The OBD-II standard specifies the type of diagnostic connector and its pinout, the electrical signalling protocols available, and the messaging format. It also provides a candidate list of vehicle parameters to monitor along with how to encode the data for each. The OBD-II specification provides for a standardized hardware interface—the female 16-pin (2×8) J1962 connector (typically within 2 feet of the steering wheel). The EOBD (European On Board Diagnostics) regulations are the European equivalent of OBD-II. There are five signaling protocols that are permitted with the OBD-II interface. Most vehicles implement only one of the protocols.
Various tools are available that plug into the OBD connector to access OBD functions. These range from simple generic consumer level tools to highly sophisticated OEM dealership tools to vehicle telematic devices.
Many OBD II adapters are based on ELM327 or compatible electronics. The ELM327 is a programmed microcontroller produced by ELM Electronics (originallyPIC18F2480 microcontroller) for translating the on-board diagnostics (OBD) interface found in most modern cars. The ELM327 abstracts the low-level protocol and presents a simple interface that can be called via a UART. This UART interface can be hen connected to PC or other device with interfaces like USB, RS-232, Bluetooth or Wi-Fi.
The ELM327 command protocol is one of the most popular PC-to-OBD interface standards and is also implemented by other vendors, and it is implemented by many OBD II to Bluetooth adapters. The 1.0 version of the ELM327 did not implement copy protection, and the PIC code was copied and widely sold in devices claiming to contain an ELM327 device.
There are a large number of programs available that connect to the ELM327.
Check out this Bluetooth OBD II Tutorial [Super Mini ELM327] video tutorial how to set ELM327 OBDII on your car:
This car electronics work felt so interesting that I think I need to test this. So I need to get a suitable adapter electronics, preferably one that uses ELM327 protocol and has Bluetooth connection for easy interfacing to Android smart phone. I found ELM327 Car OBD2 CAN BUS Scanner Tool with Bluetooth Function at sale price around 5 Euros with good comments, so I got this device.  It promises to Works with all OBD-II compliant vehicles and have Wireless (Bluetooth) 5~10meters. The ELM327 Car OBD2 CAN BUS Scanner Tool with Bluetooth Function promises to be able to display large set of current sensor data. The device promises to be compatible with all vehicles after 1996 in US, and has proven to work in many European cars. Support OBD-II protocols: ISO15765-4 (CAN), ISO14230-4 (KWP2000), ISO9141-2, J1850 VPW, J1850 PWM .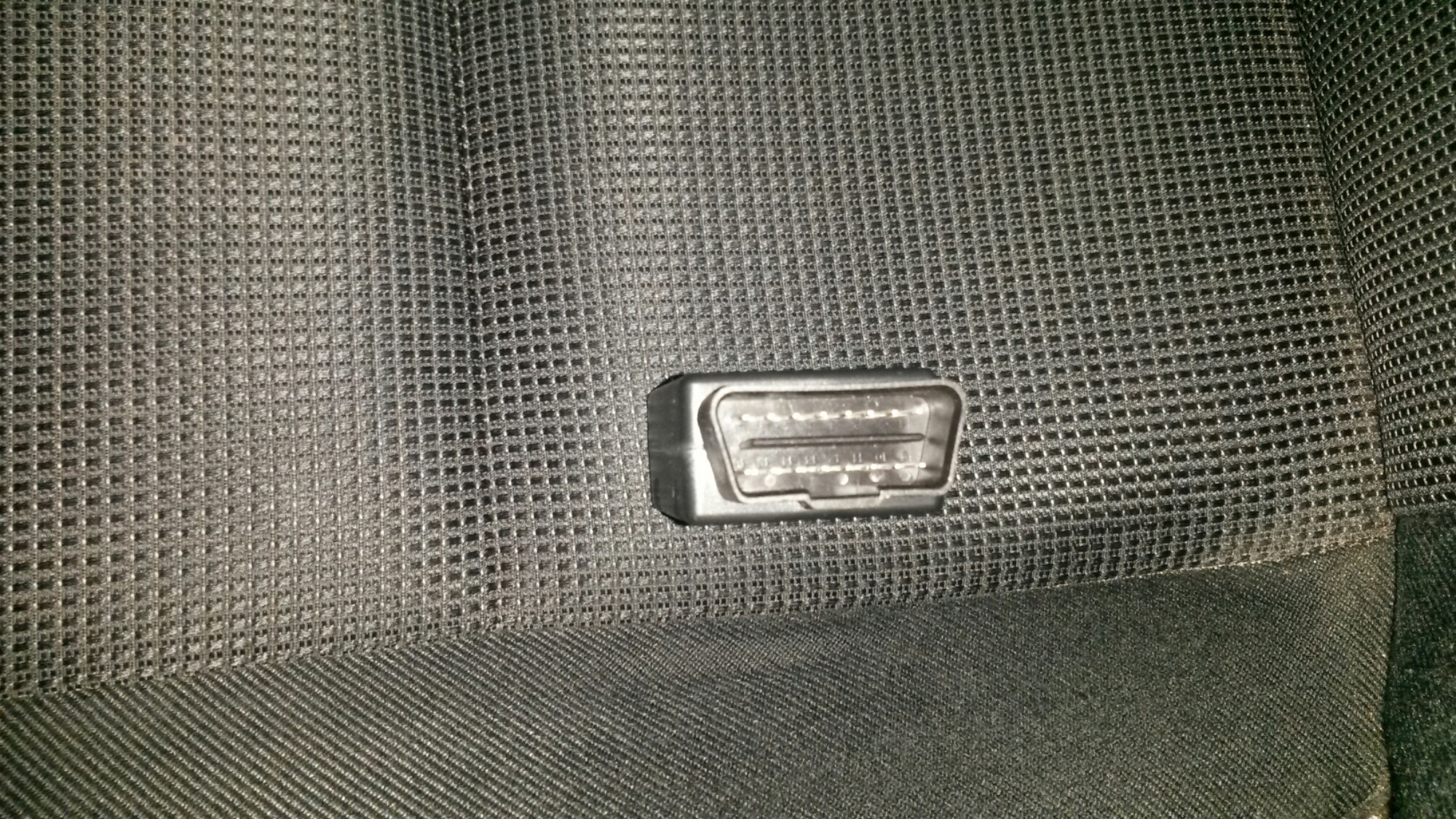 For the price it works properly and instantly. I tried it on Mazda 6. Looks a little bit big on this location, maybe I should have selected slightly more expensive smaller size version…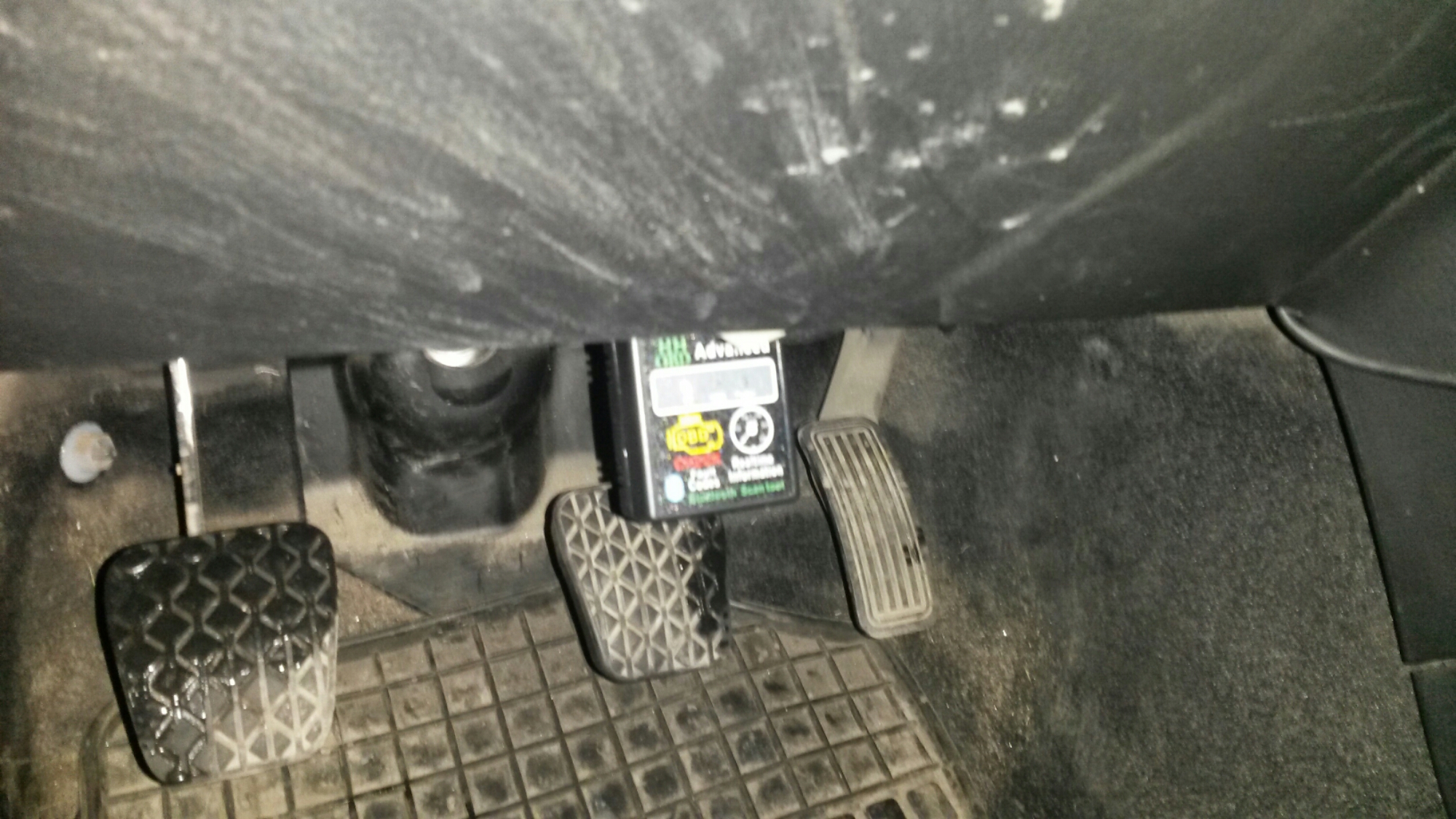 The supported software list includes Torque (Can be downloaded from Android Market), Scantool_net113win, EasyOBDII V2.2, OBD2Spy, ScanMaster-ELM and wOBDCRAZY.
For some reason I could not get Torque lite to work properly with my setup some time ago. So I had to check for other software. Here are some other Android software I tried and got working well with ELM327 command protocol is one of the most popular PC-to-OBD interface standards :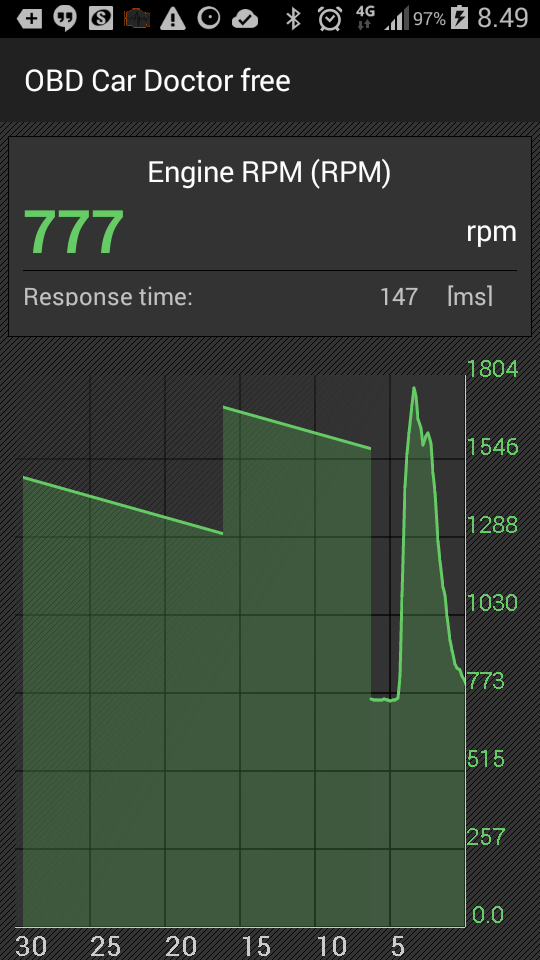 Final warning:  There are potential security dangers on OBD II: Security reasearchers have found that they were able to gain control over many vehicle components via the interface as vehicle embedded systems are not designed with security in mind – lack of authentication and authorization in the OBD specifications, which instead rely largely on security through obscurity. So there are some potential dangers if you keep your adapter in car all the time, and somebody from nearby car gets wireless connection to it. You have been warned.
Update: I did a second try with Torque Lite today and found out that the currently available version of it in Google Play shop seems to work well for me. Now the software connects nicely to ELM327 Car OBD2 CAN BUS Scanner Tool with Bluetooth Function adapter.