Two days I posted some pictures of my newest IoT gadget in Today's IoT device posting.  This device was second version of my IoT temperature meter, now powered with two AA batteries.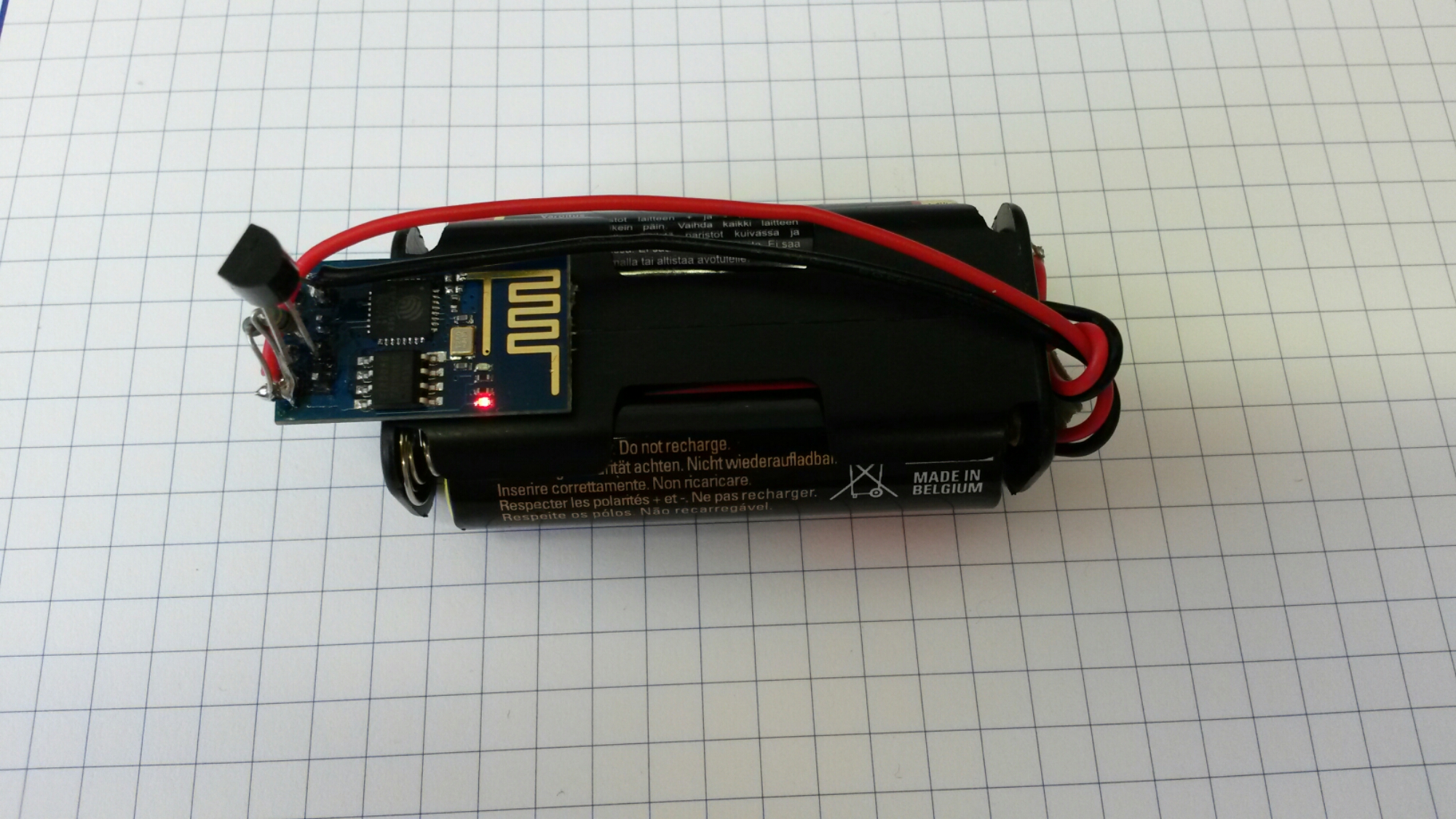 This device is built around tiny ESP8266 module I introduced in WIFI module ESP8266 for IoT article.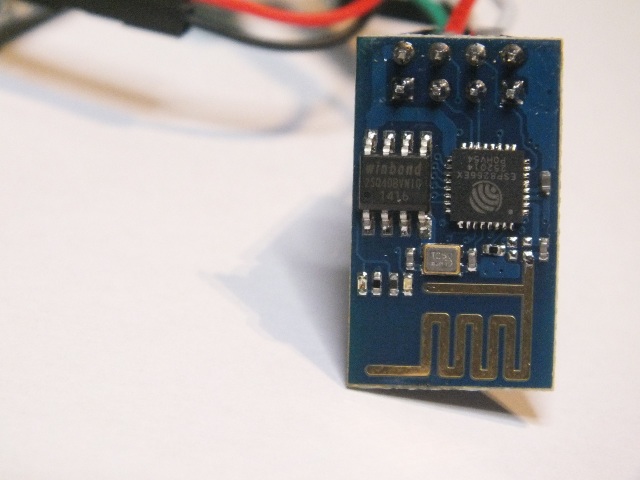 The temperature data is read from DS18B20 digital temperature sensor and sent to ThingSpeak using HTTP based ThingSpeak API (module communicates with WiFi that is connected to Internet). I published the data available publicly so that I can easily read it in chart format.
In the first tests I found out that things worked pretty well. I get reasonable temperature readings once per minute. Things seemed to restore nicely if I remove and install batteries or WLAN connection. Things seem to be right here.
One issue I found out. If I remove and insert batteries to device, sometimes the temperature reading sent at around this time can have incorrect value (for example +75 degrees Celsius when real temperature was a around 23 degrees). Maybe there is need for some software fix for this..
Other issue. When I run the device for long time, I found out that suddenly the temperature reading started to increase several degrees with no specific reason (room temperature did not change considerably). I found out that battery voltage powering the device had dropped to 2.67V (old batteries getting empty). Readings started to make more off when battery voltage dropped to 2.4V or slightly below it. At 2.42V voltage the temperature reading was around 8 degrees off (reading 31-32 degress while real temperature in room was 23-24 degrees).
I put in new batteries and the reading got back to normal. I took a look at the datasheets, and found out what could be the problem source:  DS18B20 Datasheet says that the DS18B20 device can be powered with 3.0V to 5.5V power supply. When the battery voltage starts to drop from 3V, it will be too low for temperature sensor. Maybe I should add battery voltage monitoring if I plan to continue to use this sensor or try to find another more suitable sensor.
Other thing on the device is that in the current setup it eats your batteries quickly. I can run it one day or two, and batteries become empty. I think I should look up how I could optimize that so that the device could be powered longer time with batteries. I thinks there is lots of room for optimization on software side and in hardware (module has small LED that is constantly on consuming power).