Here is some aggregating of the data and then throwing out some predictions:
Mobile is eating the world also in 2017. As we pass 2.5bn smartphones on earth and head towards 5bn, and mobile moves from creation to deployment.
IHS research institute of the market next year will be 139 million a flexible screens, most of which are in smartphones. Vivo and Xiaomi have already released smart phones with flexible AMOLED screens. Progress has been slowed by the capacity of the display manufacturers, but Samsung Display and LG Display are already building new factories. It is expected that in 2020 the number of flexible screens will be 417 million.
Today's smartphones utilize a wide array of sensors (accelerometers, gyroscopes and various other). New sensors will be added in 2017. Barometric pressure sensor, which measures air pressure, is currently being integrated into premium-grade smartphones and IoT applications. Air pressure sensors in smartphones are useful in navigation and fitness tracking applications but also in weather forecasting.
Rumors surrounding the next iPhone 8 keep coming in 2017. Analysts and market researchers have also predicted a big iPhone update from Apple. Let's wait to see if this is evolution or revolution. A brief report in The Korea Economic Daily claims that Apple is working with LG on a new dual camera module "which enables 3D photographing. I would be surprised if Apple could come up with something that really revolutionary in 2017.
Virtual Reality Will Stay Hot in 2017. VR is the heaviest heterogeneous workload we encounter in mobile—there's a lot going on. VR requires high refresh rates with new content every frame. It also needs to calculate data from multiple sensors and respond to it with updated visuals in less than 18 ms to keep up with the viewer's head motions. To achieve these goals, the phone needs a fast-switching AMOLED display at nearly full brightness running constantly. The skyrocketing popularity of augmented reality (Pokemon Go) and virtual reality (Google VR) may be the boost microelecromechanical systems (MEMS) projectors into the mass market. Integrating micro-lidar (3-D imaging system using invisible infrared beams) to smart phone can become feasible.
Smart phone markets will be still almost completely be in the hands of Apple (iOS) and Google (Android) also in 2017. Microsoft's Windows phone OS is practically dead in. But that does not stop other player trying to get their spot. For example Samsung wants developers to build apps for its homegrown Tizen mobile operating system, and it is offering cash prizes to do so. Samsung will launch further Tizen-powered smartphones in 2017, but the company is unlikely to swap Android for its home-grown software on high-end devices.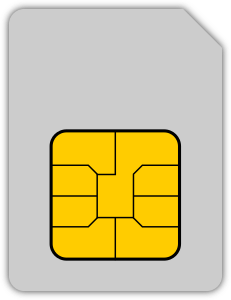 Mobile Video to Grow 50% a Year also n 2017. According to Ericsson's Mobility Report, mobile data traffic continues to grow, driven both by increased smartphone subscriptions and a continued increase in average data volume per subscription, fueled primarily by more viewing of video content. Ericsson forecasts mobile video traffic to grow by around 50% annually through 2022.
Even though smart watch market has done much worse than expected in 2016, is not forgotter in 2017. Companies need to put effort to convince consumers that wearables — smartwatches specifically — are still in demand. For this Google says it will launch two flagship OEM-branded smartwatches and Android Wear 2.0 in early 2017.  The new platform brings a number of new features.
Smartphone is already widely used mobile payment, a person identifying itself and a wide range of services in place, so it is only a matter of time until the driver's license is transferred to smart phone. In fact, the trend is already on the move, as piloted by Gemalto digital driver's license in Colorado, Idaho, Maryland and Washington. In the early stages of the digital card functions as a conventional physical card partner.