According to Intel IoT is expected to be a multi-trillion-dollar market, with 50 billion devices creating 44 zettabytes (or 44 trillion gigabytes) of data annually by 2020. But that widely cited 50 billion IoT devices in 2020 number is clearly not correct! Forecast of 50 Billion Devices by 2020 Is Outdated. In 2017 we should be talking about about some sensible numbers. The current count is somewhere between Gartner's estimate of 6.4 billion (which doesn't include smartphones, tablets, and computers), International Data Corporation's estimate of 9 billion (which also excludes those devices), and IHS's estimate of 17.6 billion (with all such devices included). Both Ericsson and Evans have lowered their expectations from 50 billion for 2020: Evans, who is now CTO of Stringify, says he expects to see 30 billion connected devices by then, while Ericsson figures on 28 billion by 2021.
Connectivity and security will be key features for Internet of Things processors  in 2017. Microcontroller (MCU) makers will continue to target their products at the Internet of Things (IoT) in 2017 by giving more focus on battery life, more connectivity of various types, and greater security. The new architectures are almost sure to spawn a multitude of IoT MCUs in 2017 from manufacturers who adopt ARM's core designs.
ARM will be big. Last year, ARM's partners shipped 15 billion chips based on its architectures. The trend toward IoT processors will go well beyond ARM licensees. Intel rolled out the Intel Atom E3900 Series  for IoT applications. And do not forget MIPS an RISC-V.
FPGA manufacturers are pushing their products to IoT market. They promise that FPGAs solve challenges at the core of IoT implementation: making IoT devices power efficient, handling incompatible interfaces, and providing a processing growth path to handle the inevitable increase in device performance requirement.
Energy harvesting field will become interesting in 2017 as it is more broadly adopted. Energy harvesting is becoming the way forward to help supplement battery power or lose the need for it altogether. Generally researchers are eyeing energy-harvesting to power ultra-low-power devices, wearable technology, and other things that don't need a lot of power or don't come in a battery-friendly form factor.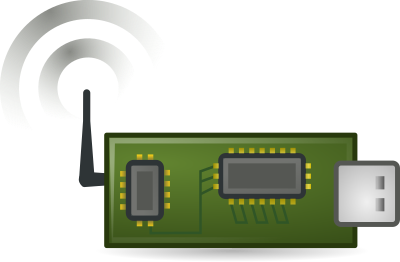 Low power wide area networks (LPWA) networks (also known as NarrowBand IoT) will be hot in 2017. There is hope that f LPWA nets will act as a catalyst, changing the nature of the embedded and machine-to-machine markets as NB-IoT focuses specifically on indoor coverage, low cost, long battery life, and enabling a large number of connected devices. The markets will become a kind of do-it-yourselfers paradise of modules and services, blurring the lines between vendors, users and partners.  At the same time for years to come, the market for low power wide area networks (LPWA) will be as fragmented and  is already in a race to the bottom (Sigfox, said to be promising costs approaching $1 per node per year). Competing technologies include Sigfox, LoRa Alliance, LTE Cat 1, LTE Cat M1 (eMTC), LTE Cat NB1 (NB-IoT) and other sub-gigahertz options almost too numerous to enumerate.
We are starting to see a battle between different IoT technologies, and in few years to come we will see which are winners and which technologies will be lost in the fight. Sigfox and Lora are currently starting well, but telecom operators with mobile networks NB-IoT will try hit the race heavily in 2017. Vendors prep Cat M1, NB1 for 2017: The Cat M1 standard delivers up to 380 Kbits/second over a 1.4 MHz channel. NB-1 handles up to 40 Kbits/s over 200 kHz channels.  Vendors hope the 7-billion-unit installed base of cellular M2M modules expands. It's too early to tell which technologies will be mainstream and which niche. It could be that cellular NB-IOT was too late, it will fail in the short term, it can win in the long term, and the industry will struggle to make any money from it. At $2 a year, 20 billion devices will contribute around 4% of current global mobile subscription revenues.
New versions of communication standards will be taken into use in 2017. For example Bluetooth 5 that adds more speed and IoT functionality. In 2017, we will see an increase in the number of devices with the new Bluetooth 5 standard.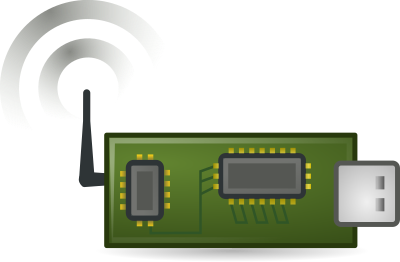 Industrial IoT to gain traction in 2017. Industrial applications ultimately have the greater transformative potential than consumer products, offering users real returns on investment (ROI) rather than just enhanced convenience or "cool factor". But the industrial sector is conservative and has been slow to embrace an industrial IoT (IIoT), but is seems that they are getting interested now. During the past year there has been considerable progress in removing many of the barriers to IIoT adoption. A global wide implementation of an IIoT is many years away, of course. The issues of standards and interoperability will most likely remain unresolved for several years to come, but progress is being made. The Industrial Internet Consortium released a framework to support development of standards and best practices for IIoT security.
The IIoT  market is certainly poised to grow. A Genpact research study, for instance, indicates that more than 80% of large companies believe that the IIoT will be essential to their future success. In a recent market analysis by Industry ARC, for instance, the projected value of the IIoT market will reach more than $120 billion by 2021. Research firm Markets and Markets is even more optimistic, pegging IIoT growth at a CAGR of 8% to more than $150 billion by 2020. And the benefits will follow. By GE's estimate, the IIoT will stimulate an increase in the global GDP of $10 to $15 trillion over the next 20 years.
Systems integrators are seeking a quick way to enter the industrial Internet of Things (IIoT) market. So expect to see many plug and play IoT sensor systems unveiled. There were many releses in 2016, and expect to see more in 2017. Expect to see device, connectivity and cloud service to be marketed as one packet.
IoT analytics will be talked a lot in 2017. Many companies will promise to turn Big Data insights into bigger solutions. For industrial customers Big Data analytics is promised to drive operational efficiencies, cut costs, boosting production, and improving worker productivity. There are many IIoT analytic solution and platform suppliers already on the market and a growing number of companies are now addressing industrial analytics use.
In 2016 it was all bout getting the IoT devices connected to cloud. In 2017 we will see increased talk about fog computing.  Fog computing is new IoT trend pushed by Cisco and many other companies. As the Internet of Things (IoT) evolves, decentralized, distributed-intelligence concepts such as "fog computing" are taking hold to address the need for lower latencies, improved security, lower power consumption, and higher reliability. The basic premise of fog computing is classic decentralization whereby some processing and storage functions are better performed locally instead of sending data all the way from the sensor, to the cloud, and back again to an actuator. This demands smarter sensors and new wireless sensor network architectures. Groups such as the Open Fog Consortium have formed to define how it should best be done. You might start to want to be able to run the same code in cloud and your IoT device.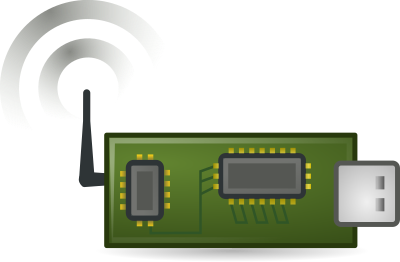 The situation in IoT security in 2016 was already Hacking the IoT: As Bad As I Feared It'd Be and there is nothing that would indicate that the situation will not get any better in 2017.  A veritable army of Internet-connected equipment has been circumvented of late, due to vulnerabilities in its hardware, software or both … "smart" TVs, set-top boxes and PVRs, along with IP cameras, routers, DSL, fiber and cable modems, printers and standalone print servers, NASs, cellular hot spots, and probably plenty of other gear. IoT world at the moment is full of vulnerable devices, and it will take years to get then replaces with more secure devices. Those vulnerable devices can be used to make huge DDoS attacks against Internet services.  The 2016 October 21 cyberattacks on Dyn brought to light how easily many IoT devices can be compromised. I expect that kind of incidents will happen more in 2017 as DDoS botnets are pretty easy to build with tools available on-line. There's no question that everyone in the chain – manufacturers, retailers and consumers – have to do a better job securing connected devices.When it comes to IoT, more security is needed.