The Worldwide Web Consortium has unveiled its HTML5 logo. W3C promotes HTML5 with new logo. Here is the HTML5 logo: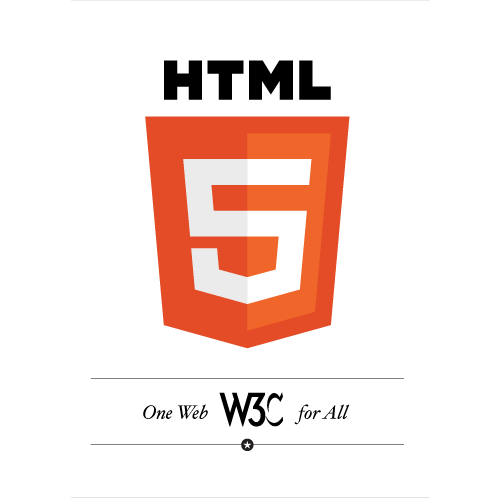 The irony is that the logo is meant to clear up confusion over the HTML5 moniker. And much like Apple, Google, and Microsoft before it, the organization that oversees HTML5 has confused it with all sorts of other web standards according to W3C tackles HTML5 confusion with, um, more confusion. The W3C's new HTML5 logo is a "general-purpose visual identity" that denotes HTML5, CSS, SVG, WOFF, and other technologies used to build web applications.
The hype over HTML5 hit epic proportions last year when it was used in Steve Jobs's jihad against Adobe Flash. Google had said much the same thing – except for the Flash-is-dead bit. Apple and Google have already grouped all sorts of non-HTML5 technologies under the HTML5 umbrella. Also Microsoft has joined this unreality.
HTML5 seems to becoming "unhinged from reality". W3C has stepped in to clear up the confusion. Except that it hasn't. Please stop this. HTML5 is HTML. CSS3 is CSS. etc..
Is HTML5 becoming a meaningless marketing term? Badge of shame blog posting comments: "It's about HTML5," that will soon be as meaningful as saying "It's about Web 2.0," or "It's about leveraging the synergies of disruptive transmedia paradigms."