My Time Domain Reflectometer (TDR) circuit has been available as kit made by Far Circuits. The kit consists only of circuit board and components needed to build the circuit in a small plastic bag (you need to download the building instructions).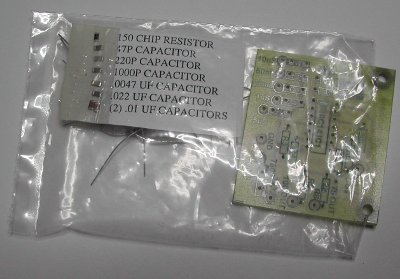 The original circuit design is from my web page and Far Circuits added 5V regulator and designed the circuit board.
I have written some information about the TDR kit earlier, but now you have more. I just finished building my own kit sample some days ago.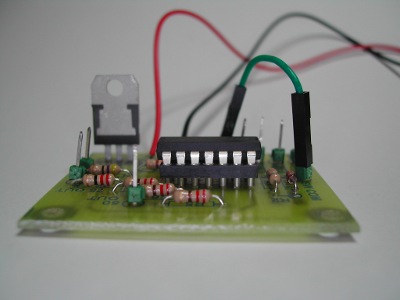 Around half of the components on the kit are SMD components and half of the components are traditional through-hole soldered components. I was pretty easy to build, no problems there. I used lead free solder to build the circuit even though it might not be optimal solder if some components contains lead.
I first soldered the SMD components to clean circuit board using pinbypin method. Then I assembled the through hole components to their places and solder them.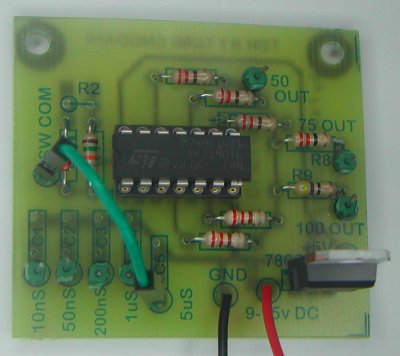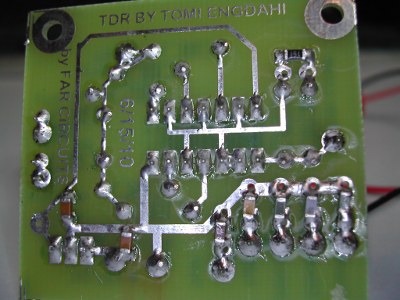 The kit worked well but with some reduced performance compared to my original design. The original circuit design used pretty high speed 74AC14 IC, but this kit I received used a slower speed 74HC14 IC. That was the actual IC that was in component bag instead of 74AC14 as listed on the component list.
Things seen on the pictures not included on the original kit: IC socket, pins to connect wire to, jumper wire connected between two pins to select the pulse length and the wired feeding power to the circuit.
NOTE: The first kit versions were shipped with 74HC14 IC. According to Farcircuits the newer kit versions are shipped with 74AC14 IC.