Testing audio-noise-reduction circuits, PLLs (phase-locked loops), and audio-frequency filters may require a noisy sine wave. Generate noisy sine waves with a sound card article tells that using a typical computer sound card, free software, and an external amplifier circuit, you can create a noisy sine wave. So a sound card, software, and an amplifier circuit is all you need.
Free Generatosaur software from Wavosaur turns your sound card into a low-frequency wave generator.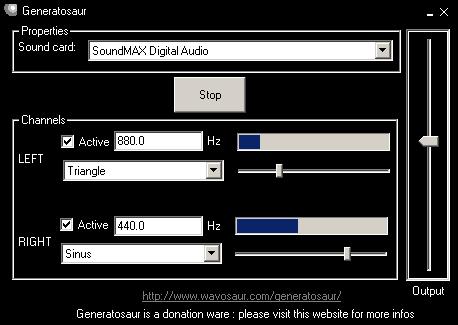 There are also many other software that can turn your sound card into a wave generator. For special needs you can consider using a sound editing software like Audacity to generate the signals you need.