Watch out for well-made (counterfeit) chips. Counterfeit parts are big headache. Saelae tells that they noticed first that many more boards than normal were failing the functional test. The USB chip was running hot. It turned out that every last part was an old revision corresponding to a different (obsolete) part number – the parts had been relabeled with a modern part number.
Counterfeit Electronic Parts presentation from NASA gives examples of counterfeit ICs and information on business around counterfeit electronics.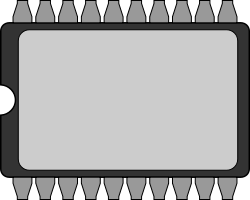 Counterfeit components can be a a big business and safety risk. Criminal Prosecution – Who can be held liable for the sale of counterfeit parts? is an inside look at the unscrupulous business practices that plague the open market and the liability that could accompany this unethical conduct. This article is intended to serve as a warning to sales, purchasing and management representatives involved in the purchase or sale of integrated circuits in the open market. Ignorance is not a defense. It will likely be difficult, if not impossible, for any representative of the open market to argue that they were "unaware" of the risks.