Broadband technologies are fundamentally transforming the way we live. UN believes that communication is not just a human need – it is a right. The greater communication and understanding made possible through access to information and communication technologies. In today's challenging economic climate, recent research has shown that broadband infrastructure and services contribute to economic growth and promote job creation.
UN wants two-thirds of the world online by 2015 article says: Freedom to communicate is a human right – as is having a broadband connection, the UN said today.
By 2015, internet user penetration should reach 60 per cent worldwide, 50 per cent in developing countries and 15 per cent in least developed countries. They want 40 per cent of households in developing countries to have internet access.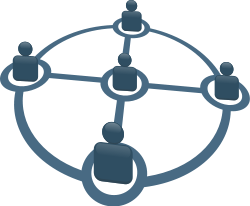 Governments should lift taxes on ICT services and free up radio frequency spectrum to fuel an expansion of networking, the UN recommends in its Broadband Challenge issued on Tuesday. Businesses should work out some smarter business models and the prices should come right down.
Connectivity is necessary, but not sufficient. Hand in hand with the roll-out and deployment of broadband networks, it is vital to develop new services, personalized applications and fully multilingual content to ensure that everyone finds their place in the global village online.
If this vision holds there will be lots of work for people that build and maintain the needed access networks. And there there will be lots of work to create that multilingual content.