With tech companies abandoning the proprietary Flash and Silverlight media players for HTML5, it was inevitable somebody would try to inject DRM into the virgin spec. Who's adding DRM to HTML5? Microsoft, Google and Netflix article tells that Microsoft, Google and Netflix are that "somebody", having submitted a proposed modification to HTML5 to the World Wide Web Consortium (W3C) for "encrypted media extensions".
This "Unethical" HTML video copy protection proposal draws criticism from W3C reps. Encrypted Media Extensions draft defines a framework for enabling the playback of protected media content in the Web browser. The proposal is controversial and has raised concern among some parties that are participating in the standards process.
It is reported Slashdot article reports that in a discussion on the W3C HTML mailing list, critics questioned whether the proposed framework would really provide the level of security demanded by content providers. The aim of the proposal is not to mandate a complete DRM platform, but to provide the necessary components for a generic key-based content decryption system. It is designed to work with pluggable modules that implement the actual decryption mechanisms.
DRM will be required by content providers even though usually DRM just does not work well. DRM is a way to prevent data from flowing freely, but usually fails in that. Very many people enjoy watching content produced by Hollywood than are up in arms over standardizing DRM for every platform. Google's Ian Hickson, the WHATWG HTML specification editor, called the Encrypted Media proposal "unethical" and said that it wouldn't even fulfill the necessary technical requirements.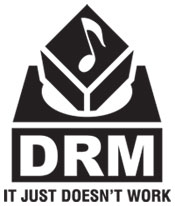 Who's adding DRM to HTML5? Microsoft, Google and Netflix article tries to answer why those companies are behind this HTML5 DRM proposal. Majority of content on YouTube is built for Flash. HTML5 will probably supplant Flash. Google can't afford to upset the corporate makers of film, TV and music on YouTube by making it impossible to let them control the distribution of their content. Netflix was an early Silverlight adopter and must now recognise the future is HTML5 thanks to Microsoft's acceptance of the Jobsian HTML5 vision. Microsoft's Bateman has tried to bulletproof the encrypted media extensions proposal by saying: "No 'DRM' is added to the HTML5 specification, and only simple clear key decryption is required as a common baseline." it's typical for IT vendors to adopt standards and then extend them in their own software.