30 years of DSP: From a child's toy to 4G and beyond article tells that this year, as TI celebrates its 30th year in the DSP market, that long-ago question has been answered many times over. Without DSP and the advances it has enabled in audio, graphics, and multimedia processing, there would be no digital cellular phones, no "infotainment" content, no smartphones or tablets and no Internet.
The very first DSP was instroduced by AMI 1978 (12-bit S2811). TI announced it's first DSP, the TMS32010, in April 1982. The DSP processor and related tools development by many companies has pushed DSP technology into diverse applications and markets. The fundamental challenge in embedded digital signal processing is balancing the requirements of high performance, low cost and power, and programmability. In the early 1980s, DSPs provided precisely that combination.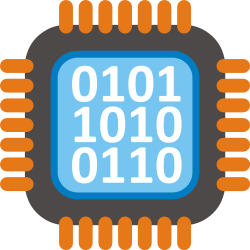 At the same time, traditional DSP devices have seen competition from an array of alternative signal-processing platforms: CPU with DSP-oriented features; digital signal controller (a DSP core with an MCU); FPGA; and massively parallel processing using graphics processor. In the 1990s, DSPs began to see competition from general-purpose CPUs. In the early 2000s, FPGAs began to be widely used for digital signal processing. In last few years graphics processing units have begun to compete for the starring role in high-performance digital signal-processing applications. So, which type of processor is best for digital signal processing today? There really is no global answer. Different types of processors are best for different applications and different parts of the application.
Read the whole 30 years of DSP: From a child's toy to 4G and beyond article (it is quite long) to get a good idea of the 30 years history of DSP technologies. You get a very good picture how signal processing technologies and their applications have advanced over years.