Year 2013 will be year of cyber security. CNN expects more cyber wars this year. Cybercrime is on the rise, and last year we saw more and more computer virus attacks. Security company Kaspersky Lab warns of more new cyber-threats against enterprises and mobile devices. Cyber security also relates to mobile.
Security becomes an increasingly important issue. Year 2013 is the year of cyber security. Security company Stonesoft predicts we will face a more targeted launch cyber-attacks, cyber espionage and hactivism. Cyber security is the fastest growing trend in information security and its importance will increase in the future. According to Stonesoft the current security systems are unable to provide adequate protection against targeted attacks: we require proactive cyber protection and willingness to face the unknown threats.
Hacktivism will continue. According to article Anonymous: 'Expect us 2013′ the hacking group boasted its cyberattacks against the U.S., Syrian, and Israeli governments in 2012. They are also warning people to continue to expect this type of activity.
SCADA security was hit hard in 2012. Some of the big manufacturers hit hard have learned their lessons and test their devices more now. But how are some smaller manufacturers security testing? Metasploit has special category for SCADA
devices. Good idea to test your devices against it.
There is still work to do on Cyber security standards and SCADA standards. For example in very widely used automation security standard IEC 61508 security is addresses only in informative way (NOT MANDATORY. IEC 62443-2-4: A Baseline Security Standard for Industrial Automation Control Systems is a good starting point when thinking on SCADA systems security.
Nowadays you need to think about SCADA system security more then some years ago. Previously, it was thought that it is sufficient to isolate factory process automation system from the office networks and the Internet. This is no longer enough. Nowadays you need to think about information security of production of automation systems. You can't keep the automation systems isolated from Internet. Accidental connections to Internet from isolated networks happen. Malware can spread through USB memory sticks (Stuxnet did that). And nowadays there are more and more business reasons to connect process automation systems to other networks. So automations system do not anymore live in complete isolation from rest of the world.
Systems with SCADA vulnerabilities have become easier to find. Hackers tap SCADA vuln search engine article tells a search engine that indexes servers and other internet devices is helping hackers to find industrial control systems that are vulnerable to tampering. Search engine Shodan easily pinpoints shoddy industrial controls. Shodan makes it easy to locate internet-facing SCADA, or supervisory control and data acquisition, systems used to control equipment at gasoline refineries, power plants and other industrial facilities. The search engine can also be used to identify systems with known vulnerabilities. Shodan makes networks more vulnerable to brute-force attacks on passwords, many of which may still use factory defaults.
Thousands of SCADA Devices Discovered On the Open Internet article tells that there are all the time news of the continuing poor state of security for industrial control systems. The pair of researchers with found found not only devices used for critical infrastructure such as energy, water and other utilities, but also SCADA devices for HVAC systems, building automation control systems, large mining trucks, traffic control systems, red-light cameras and even crematoriums. Never underestimate what you can do with a healthy list of advanced operator search terms and a beer budget.
Researchers have also found crippling flaws in GPS receivers. Global Positioning System infrastructure critical to the navigation of a host of military and civilian technologies including planes, ships and unmanned drones. GPS system is also used to generate accurate clocks in SCADA system and smart grid devices. Researchers showed that they could permanently de-synchronise the date of Phasor Measurement Units used in smart grid and cause UNIX epoch rollover in a few minutes. The overall landscape of GPS vulnerabilities is startling.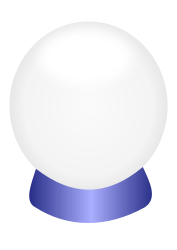 Happy now? Mobiles, cloud, big data now 'a growing security risk' article tells that innovations in mobile and cloud computing, social technology and the use of "big data" present an emerging risk to organisations' IT security, experts have warned. The European Network and Information Security Agency (ENISA), which is an EU advisory body, said that those technologies would increasingly provide the platform for "most of the innovation expected in the area of IT" and warned that with their emergence would come an associated increased cyber threat. ENISA warned that the threat stemming from mobile computing comes from the fact that mobile communications take place over "poorly secured … or unsecured channels". The most significant threat stems from hackers inserting malicious software in website browser and other software available on mobile devices. Cyber criminals could also use the capabilities of cloud computing for their own gains, such as by storing malware in those systems and using the technology as a platform to launch attacks.
Drive-by downloads attacks against web browsers have become the top web threat. More specifically, attackers are moving into targeting browser plugins such as Java (Java exploits are the major cross-platform threat), Adobe Reader and Adobe Flash. The drive-by download attacks are almost exclusively launched through compromised legitimate websites which are used by attackers to host malicious links and actual malicious code. Exploits are sold for considerable amount of money and quickly included into exploit kits.
Africa's Coming Cyber-Crime Epidemic article tells that last decade may have just been the first step in a looming African cyber-crime wave. Africa has the world's fastest-growing middle class, whose members are increasingly tech-savvy and Internet connected and lax law enforcement is a perfect petri dish for increased cybercrime.
European wide cyber police started. EU's new European Cybercrime Centre (EC3) was just opened few days ago. The facility will act as the "focal point" in the EU's fight against cybercrime, against both businesses and private citizens. EC3 will act as a hub where crime-fighters can pool expertise and information, support criminal investigations and help develop and spread best practice. It will work with industry to develop threat assessments. It will work closely with the FBI and the US Secret service, in addition to other foreign agencies.