One of the big trends of 2013 and beyond is the pervasiveness of technology in everything we do – from how we work to how we live and how we consume.
Worldwide IT spending increases were pretty anemic as IT and telecom services spending were seriously curtailed last year. It seems that things are going better. Telecom services spending, which has been curtailed in the past few years, only grew by a tenth of a point in 2012, to $1.661tr, but Gartner projects spending on mobile data services to grow enough to more than compensate for declines in fixed and mobile voice revenues. Infonetics Research Report sees telecom sector growth outpacing GDP growth. Global capital expenditure (capex) by telecommunications service providers is expected to increase at a compounded rate of 1.5% over the next five years, from $207 billion in 2012 to $223.3 billion in 2017, says a new market report from Insight Research Corp.
Europe's Telco Giants In Talks To Create Pan-European Network. Europe's largest mobile network operators are considering pooling their resources to create pan-European network infrastructure, the FT is reporting. Mobile network operators are frustrated by a "disjointed European market" that's making it harder for them to compete.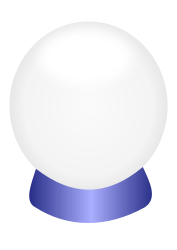 "Internet of Things" gets new push. Ten Companies (Including Logitech) Team Up To Create The Internet Of Things Consortium article tell that your Internet-connected devices may be getting more cooperative, thanks to group of startups and established players who have come together to create a new nonprofit group called the Internet of Things Consortium.
Machine-to-Machine (M2M) communications are more and more used. Machine-to-machine technology made great strides in 2012, and I expect an explosion of applications in 2013. Mobile M2M communication offers developers a basis for countless new applications for all manner of industries. Extreme conditions M2M communication article tells that M2M devices often need to function in extreme conditions. According to market analysts at Berg Insight, the number of communicating machines is set to rise to around 270 million by 2015. The booming M2M market is due to unlimited uses for M2M communications. The more and more areas of life and work will rely on M2M.
Car of the future is M2M-ready and has Ethernet. Ethernet has already been widely accepted by the automotive industry as the preferred interface for on-board-diagnostics (OBD). Many cars already feature also Internet connectivity. Many manufacturers taking an additional step to develop vehicle connectivity. One such example is the European Commission's emergency eCall system, which is on target for installation in every new car by 2015. There is also aim of Vehicle-to-Vehicle communications and Internet connectivity within vehicles is to detect traffic jams promptly and prevent them from getting any worse.
M2M branches beyond one-to-one links article tells that M2M is no longer a one-to-one connection but has evolved to become a system of networks transmitting data to a growing number of personal devices. Today, sophisticated and wireless M2M data modules boast many features.
The Industrial Internet of Things article tells that one of the biggest stories in automation and control for 2013 could be the continuing emergence of what some have called the Internet of Things, or what GE is now marketing as the Industrial Internet. The big question is whether companies will see the payback on the needed investment. And there are many security issues that needs to be carefully weighted out.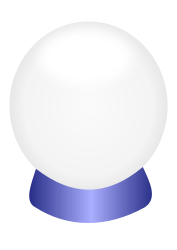 Very high speed 60GHz wireless will be talked a lot in 2013. Standards sultan sanctifies 60GHz wireless LAN tech: IEEE blesses WiGig's HDMI-over-the-air, publishes 802.11ad. WiFi and WiGig Alliances become one, work to promote 60GHz wireless. Wi-Fi, WiGig Alliances to wed, breed 60GHz progeny. WiGig Alliance's 60GHz "USB/PCI/HDMI/DisplayPort" technology sits on top of the IEEE radio-based communications spec. WiGig's everything-over-the-air system is expected to deliver up to 7Gbit of data per second, albeit only over a relatively short distance from the wireless access point. Fastest Wi-Fi ever is almost ready for real-world use as WiGig routers, docking stations, laptop, and tablet were shown at CES. It's possible the next wireless router you buy will use the 60GHz frequency as well as the lower ones typically used in Wi-Fi, allowing for incredibly fast performance when you're within the same room as the router and normal performance when you're in a different room.
Communications on power line still gets some interest at least inside house. HomePlug and G.hn are tussling it out to emerge as the de-facto powerline standard, but HomePlug has enjoyed a lot of success as the incumbent.
Silicon photonics ushers in 100G networks article tells that a handful of companies are edging closer to silicon photonics, hoping to enable a future generation of 100 Gbit/s networks.
Now that 100G optical units are entering volume deployment, faster speeds are very clearly on the horizon. The push is on for a 400G Ethernet standard. Looking beyond 100G toward 400G standardization article tells that 400G is very clearly on the horizon. The push is now officially "on" for 400-Gigabit Ethernet standard. The industry is trying to avoid the mistakes made with 40G optics, which lacked any industry standards.
Market for free-space optical wireless systems expanding. Such systems are often positioned as an alternative to fiber-optic cables, particularly when laying such cables would be cost-prohibitive or where permitting presents an insurmountable obstacle. DARPA Begins Work On 100Gbps Wireless Tech With 120-mile Range.