Electrical grid is said to be vulnerable to terrorist attack. I can agree that electrical power distribution network would be quite vulnerable if someone tries to sabotage it and knows what to do. I know this because I design software and hardware for control systems for electrical companies.
Some days ago I saw in Finnish television an interesting documentary Suomi polvilleen 15 minuutissa (viewable on Yle Areena at least for Finnish people still for few weeks). It says that in Finland there has been debate on how many weeks the army could protect the country against potential attacks. The document says that the country could collapse in 15 minutes if some outside attacker or a small terrorist group would attack to certain key point in power network. Practically nothing would work anymore without power and it will take quite bit of time to get replacement parts for some key component. There are not too many spare parts and it it take months or a year to build a new big high voltage distribution transformer.
This vulnerability would hold to practically all developed countries. I have understood that Finnish electrical power distribution network would be in pretty good condition compared to electrical power networks on some other countries. I think that in many countries could quite easily cause huge problems by damaging some key points on power distribution network. Those attacks could be either cyber-attacks or attacks or damaging physical infrastructure.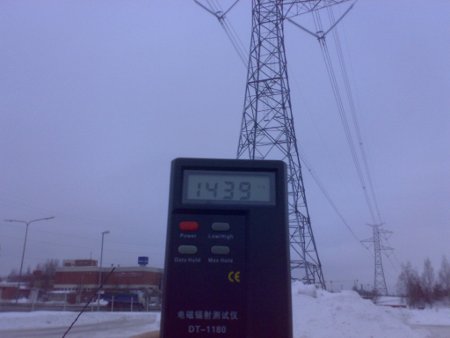 In USA there has been lots of talk lately about electrical grid vulnerability to terrorist attack. There are warnings like this: Cyber-terrorists could target the U.S. electrical grid and throw the nation into chaos. And there is indeed some truth on those because this critical infrastructure is vital to a country's economy and security, not a new target for terrorist groups (there have been documented incidents since the 1970s), inherently vulnerable (economical and practical reasons) and extremely hard to protect well. The electric power delivery system that carries electricity from large central generators to customers could be severely damaged by a small number of well-informed attackers. The system is inherently vulnerable because transmission lines may span hundreds of miles. Electrical infrastructure is not necessarily a new target for terrorist groups- there have been documented incidents since the 1970s.
New York Times writes that Terrorists could black out large segments of the United States for weeks or months by attacking the power grid and damaging hard-to-replace components that are crucial to making it work. By blowing up substations or transmission lines with explosives or by firing projectiles at them from a distance, the report said, terrorists could cause cascading failures and damage parts that would take months to repair or replace.
Remember the fact that causing large scale problems for long time is usually hard. In Debunking Theories of a Terrorist Power Grab article a Penn State power-system expert cites laws of physics to pull the plug on worries that a terrorist attack on a minor substation could bring down the entire U.S. electric grid. The most vulnerable points are the ones that have the most energy flowing through them — like huge power stations or highly connected transformers. Those are the ones that should be well protected well and there should not be too much worrying on protecting smaller transformers.
Here are few links to articles for more information:
There is also a free book Terrorism and the Electric Power Delivery System on-line covering those topics. Check it out if you want to learn more. It gives you much more background than those articles.