Here is my collection of trends and predictions for year 2014:
It seems that PC market is not recovering in 2014. IDC is forecasting that the technology channel will buy in around 34 million fewer PCs this year than last. It seem that things aren't going to improve any time soon (down, down, down until 2017?). There will be no let-up on any front, with desktops and portables predicted to decline in both the mature and emerging markets. Perhaps the chief concern for future PC demand is a lack of reasons to replace an older system: PC usage has not moved significantly beyond consumption and productivity tasks to differentiate PCs from other devices. As a result, PC lifespan continue to increase. Death of the Desktop article says that sadly for the traditional desktop, this is only a matter of time before its purpose expires and that it would be inevitable it will happen within this decade. (I expect that it will not completely disappear).
When the PC business is slowly decreasing, smartphone and table business will increase quickly. Some time in the next six months, the number of smartphones on earth will pass the number of PCs. This shouldn't really surprise anyone: the mobile business is much bigger than the computer industry. There are now perhaps 3.5-4 billion mobile phones, replaced every two years, versus 1.7-1.8 billion PCs replaced every 5 years. Smartphones broke down that wall between those industries few years ago – suddenly tech companies could sell to an industry with $1.2 trillion annual revenue. Now you can sell more phones in a quarter than the PC industry sells in a year.
After some years we will end up with somewhere over 3bn smartphones in use on earth, almost double the number of PCs. There are perhaps 900m consumer PCs on earth, and maybe 800m corporate PCs. The consumer PCs are mostly shared and the corporate PCs locked down, and neither are really mobile. Those 3 billion smartphones will all be personal, and all mobile. Mobile browsing is set to overtake traditional desktop browsing in 2015. The smartphone revolution is changing how consumers use the Internet. This will influence web design.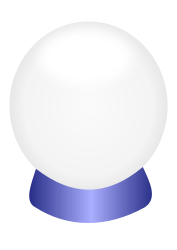 The only PC sector that seems to have some growth is server side. Microservers & Cloud Computing to Drive Server Growth article says that increased demand for cloud computing and high-density microserver systems has brought the server market back from a state of decline. We're seeing fairly significant change in the server market. According to the 2014 IC Market Drivers report, server unit shipment growth will increase in the next several years, thanks to purchases of new, cheaper microservers. The total server IC market is projected to rise by 3% in 2014 to $14.4 billion: multicore MPU segment for microservers and NAND flash memories for solid state drives are expected to see better numbers.
Spinning rust and tape are DEAD. The future's flash, cache and cloud article tells that the flash is the tier for primary data; the stuff christened tier 0. Data that needs to be written out to a slower response store goes across a local network link to a cloud storage gateway and that holds the tier 1 nearline data in its cache. Never mind software-defined HYPE, 2014 will be the year of storage FRANKENPLIANCES article tells that more hype around Software-Defined-Everything will keep the marketeers and the marchitecture specialists well employed for the next twelve months but don't expect anything radical. The only innovation is going to be around pricing and consumption models as vendors try to maintain margins. FCoE will continue to be a side-show and FC, like tape, will soldier on happily. NAS will continue to eat away at the block storage market and perhaps 2014 will be the year that object storage finally takes off.
IT managers are increasingly replacing servers with SaaS article says that cloud providers take on a bigger share of the servers as overall market starts declining. An in-house system is no longer the default for many companies. IT managers want to cut the number of servers they manage, or at least slow the growth, and they may be succeeding. IDC expects that anywhere from 25% to 30% of all the servers shipped next year will be delivered to cloud services providers. In three years, 2017, nearly 45% of all the servers leaving manufacturers will be bought by cloud providers. The shift will slow the purchase of server sales to enterprise IT. Big cloud providers are more and more using their own designs instead of servers from big manufacturers. Data center consolidations are eliminating servers as well. For sure, IT managers are going to be managing physical servers for years to come. But, the number will be declining.
I hope that the IT business will start to grow this year as predicted. Information technology spends to increase next financial year according to N Chandrasekaran, chief executive and managing director of Tata Consultancy Services (TCS), India's largest information technology (IT) services company. IDC predicts that IT consumption will increase next year to 5 per cent worldwide to $ 2.14 trillion. It is expected that the biggest opportunity will lie in the digital space: social, mobility, cloud and analytics. The gradual recovery of the economy in Europe will restore faith in business. Companies are re-imaging their business, keeping in mind changing digital trends.
The death of Windows XP will be on the new many times on the spring. There will be companies try to cash in with death of Windows XP: Microsoft's plan for Windows XP support to end next spring, has received IT services providers as well as competitors to invest in their own services marketing. HP is peddling their customers Connected Backup 8.8 service to prevent data loss during migration. VMware is selling cloud desktop service. Google is wooing users to switch to ChromeOS system by making Chrome's user interface familiar to wider audiences. The most effective way XP exploiting is the European defense giant EADS subsidiary of Arkoon, which promises support for XP users who do not want to or can not upgrade their systems.
There will be talk on what will be coming from Microsoft next year. Microsoft is reportedly planning to launch a series of updates in 2015 that could see major revisions for the Windows, Xbox, and Windows RT platforms. Microsoft's wave of spring 2015 updates to its various Windows-based platforms has a codename: Threshold. If all goes according to early plans, Threshold will include updates to all three OS platforms (Xbox One, Windows and Windows Phone).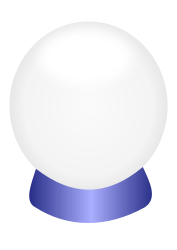 Amateur programmers are becoming increasingly more prevalent in the IT landscape. A new IDC study has found that of the 18.5 million software developers in the world, about 7.5 million (roughly 40 percent) are "hobbyist developers," which is what IDC calls people who write code even though it is not their primary occupation. The boom in hobbyist programmers should cheer computer literacy advocates.IDC estimates there are almost 29 million ICT-skilled workers in the world as we enter 2014, including 11 million professional developers.
The Challenge of Cross-language Interoperability will be more and more talked. Interfacing between languages will be increasingly important. You can no longer expect a nontrivial application to be written in a single language. With software becoming ever more complex and hardware less homogeneous, the likelihood of a single language being the correct tool for an entire program is lower than ever. The trend toward increased complexity in software shows no sign of abating, and modern hardware creates new challenges. Now, mobile phones are starting to appear with eight cores with the same ISA (instruction set architecture) but different speeds, some other streaming processors optimized for different workloads (DSPs, GPUs), and other specialized cores.
Just another new USB connector type will be pushed to market. Lightning strikes USB bosses: Next-gen 'type C' jacks will be reversible article tells that USB is to get a new, smaller connector that, like Apple's proprietary Lightning jack, will be reversible. Designed to support both USB 3.1 and USB 2.0, the new connector, dubbed "Type C", will be the same size as an existing micro USB 2.0 plug.