Mobile infrastructure must catch up with user needs and demands. Ubiquitous mobile computing is all around us, not only when we use smartphones to connect with friends and family across states and countries, but also when we use ticketing systems on buses and trains, purchase food from mobile vendors, watch videos, and listen to music on our phones. As a result, mobile computing systems must rise to the demand. The number of smart phones will exceed the number of PCs in 2014.
Some time in the next six months, the number of smartphones on earth will pass the number of PCs. This shouldn't really surprise anyone: the mobile business is much bigger than the computer industry. There are now perhaps 3.5-4 billion mobile phones, replaced every two years (versus 1.7-1.8 billion PCs replaced every 5 years).It means that mobile industry can sell more phones in a quarter than the PC industry sells in a year. After some years we will end up with somewhere over 3bn smartphones in use on earth, almost double the number of PCs. The smartphone revolution is changing how consumers use the Internet: Mobile browsing is set to overtake traditional desktop browsing in 2015.
It seems that 4G has really become the new high speed mobile standard widely wanted during 2013. 3G will become the low-cost option for those who think 4G option is too expensive, not everyone that has 4G capable device has 4G subscription. How the situation changes depends on how operators improve their 3G coverage, what will be the price difference from 3G to 4G and how well the service is marketed.
Mobile data increased very much last year. I expect the growth to continue pretty much as projected in Mobile Data Traffic To Grow 300% Globally By 2017 Led By Video, Web Use, Says Strategy Analytics and Cisco Visual Networking Index: Global Mobile Data Traffic Forecast Update, 2012–2017 articles.
When 4G becomes mainstream, planning for next 5G communications starts. I will expect to see more and more writing on 5G as the vision what it will be destined to be clears more. Europe's newly-minted 5GPPP Association plans to launch as many as 20 research projects in 2014, open to all comers, with a total budget of about 250 million euros. The groundwork for 5G, an ambitious vision for a next-generation network of networks that's still being defined, and the definition will go on many years to come. No one really knows today what 5G will be because there are still several views. Europe's new 5GPPP group published a draft proposal for 5G. 5GPPP is not the only group expected to work on standards for next-generation cellular networks, but it could become one of the most influential.
The shifting from "dumb" phones to smart phones continue. In USA and Europe smart phone penetration is already so high levels that there will not be very huge gains on the market expected. Very many consumers already have their smart phone, and the market will be more and more on updating to new model after two years or so use. At the end of 2013 Corporate-Owned Smartphones Back in Vogue, and I expect that companies continue to shop smart phones well in 2014.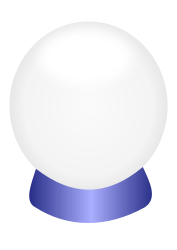 The existing biggest smart phone players will continue to rule the markets. Google's Android will continue to rule the markets. Samsung made most money in 2013 on Android phones (in 2013 in West only Samsung makes money from selling Android), and I expect that to continue. In 2013 Apple slurped down enormous profits but lost some of its bleeding-edge-tech street credit, and I expect that to continue in 2014.
The biggest stories of the year 2013 outside the Samsung/Apple duopoly were the sale of Nokia's mobile phone business to Microsoft and the woes of BlackBerry. BlackBerry had an agonising year and suffered one of the most spectacular consumer collapses in history, and I can't see how it would get to it's feet during 2014. Nokia made good gains for Windows Phones during 2013, and I expect that Microsoft will put marketing effort to gain even more market share. Windows Phone became the third mobile ecosystem, and will most probably keep that position in 2014.
New players try to enter smart phone markets and some existing players that once tried that try to re-enter. There are rumors that for example HP tries to re-enter mobile market, and is probable that some other computer makers try to sell smart phones with their brands. In the Android front there will be new companies trying to push marker (for example OPPO and many smaller Chinese makers you have never heard earlier). Nokia had a number of Android projects going on in 2013, and some former Nokia people have put up company Newkia to follow on that road. To make a difference in the market there will be also push on some smaller mobile platforms as alternative to the big three (Google, Apple, Microsoft). Jolla is pushing Sailfish OS phones that can run Android applications and also pushing possibility to install that OS to Android phone. Mozilla will push on with it's own Firefox OS phone. Canonical will try to get their Ubuntu phone released. Samsung is starting to make Tizen powered smart phones and NTT DoCoMo could be the first carrier to offer a Tizen powered device. None of those will be huge mainstream hits within one year, but could maybe could have their own working niche markets. The other OS brands combined do not amount to 1% of all smartphones sold in 2013, so even if they could have huge growth they would still be very small players on the end of 2014.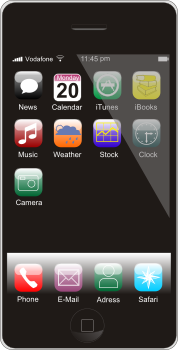 As smartphone and tablet makers desperately search for points of differentiation they will try to push the limits of performance on several fronts to extremes. Extreme inter-connectivity is one of the more useful features that is appearing in new products. More context-aware automatic wireless linking is coming: Phones will wirelessly link and sync with screens and sensors in the user's vicinity.
You can also expect extreme sensor support to offer differentiation. Biomedical sensors have lots of potential (Apple already has fingerprint sensors). Indoor navigation will evolve. Intelligent systems and assistive devices will advance smart healthcare.
Several smartphone makers have clear strategies to take photography to extremes. 40 megapixel camera is already on the market and several manufacturers are playing with re-focus after shooting options.
In high-end models we may be moving into the overkill zone with extreme resolution that is higher than you can see on small screen: some makers have already demonstrated displays with twice the performance of 1080-progressive. Samsung is planned to release devices with 4k or UHD resolutions. As we have seen in many high tech gadget markets earlier it is a very short journey to copycat behavior.
It seems that amount of memory on high-end mobile devices is increasing this year. To be able to handle higher resolutions smart phones will also need more memory than earlier (for example Samsung lpddr 4 allows up to 4 GB or RAM on smart phone as now high-end devices now have typically 2GB). As the memory size starts to hit the limits of 32 bit processors (4GB), I will expect that there will be some push for chip makers to start to introduce more 64 bit processors for mobile devices. Apple already has 64-bit A7 microprocessor in iPhone 5s, all the other phone-makers want one too for their high-end models (which is a bit of panic to mobile chip makers).
As consumers become ever-more attached to their gadgets – variously glued to PCs and tablets, and, after-hours, laptops, game consoles and mobiles – the gigantic digital businesses are competing with each other to capture and monopolise users' screen time on internet-connected devices. And all of the contenders are using many monumentally large data centres and data vaults.
You will be able to keep your mobile phone during some flights all the time and browser web on the plane more widely. At some planes you might also be able to make phone calls with your mobile phone during the flight. Calls on flights have been theoretically possible, and United States has recently looked at mobile phone calls allow the flights.
In year 2013 there were many releases on wearable technologies. Wearable is a trend with many big companies already in the space, and more are developing new products. It seems that on this field year 2013 was just putting on the initial flame, and I expect that the wearable market will start to heat up more during 2014. The advent of wearable technology brings new demands for components that can accommodate its small form factor, wireless requirements, and need for longer battery life.
The Internet of Things (IoT) will evolve into the Web of Things, increasing the coordination between things in the real world and their counterparts on the Web. The Internet is expanding into enterprise assets and consumer items such as cars and televisions. Gartner suggests that now through 2018, a variety of devices, user contexts, and interaction paradigms will make "everything everywhere" strategies unachievable.
Technology giants Google Inc. and Apple Inc. are about to expand their battle for digital supremacy to a new front: the automobile. The Android vs. iOS apps battle is coming to the automotive industry in 2014: car OEMs aren't exactly known for their skills in developing apps and app developers don't want to develop so many different versions of an app separately (for Ford, General Motors, BMW, and Toyota). I am waiting for Google's response to Apple's iOS in the Car. Next week at the Consumer Electronics Show in Las Vegas, Google and German auto maker Audi AG plan to announce that they are working together to develop in-car entertainment and information systems that are based on Google's Android software. The push toward smarter cars is heating up: Right now, we are just scratching the surface.
For app development HTML5 will be on rise. Gartner predicts that through 2014, improved JavaScript performance will begin to push HTML5 and the browser as a mainstream enterprise application development environment. It will also work on many mobile applications as well.