Mobile infrastructure must catch up with user needs and demands. Ubiquitous mobile computing is all around us. Some time in the next six months, the number of smartphones on earth will pass the number of PCs. As the power and capability of many mobile devices increases, the increased demand on networks. We watch more videos, and listen to music on our phones. Mobile Data Traffic To Grow 300% Globally By 2017 Led By Video, Web Use. Mobile network operators would have had an easier life if it wasn't for smartphones and the flood of data traffic they initiated, and soon there will be also very many Internet of Things devices. Businesses and consumers want more bandwidth for less money.
More and more network bandwidth is being used by video: Netflix And YouTube Account For Over 50% Of Peak Fixed Network Data In North America. Netflix remains the biggest pig in the broadband python, representing 31.6% of all downstream Internet traffic in North America during primetime. In other parts of the world, YouTube is the biggest consumer of bandwidth. In Europe, YouTube represented of 28.7% of downstream traffic.
Gartner: Top 10 Strategic Technology Trends For 2014 expects that Software Defined Anything is a new mega-trend in data centers. Software-defined anything (SDx) is defined by "improved standards for infrastructure programmability and data center interoperability driven by automation inherent to cloud computing, DevOps and fast infrastructure provisioning." Dominant vendors in a given sector of an infrastructure-type may elect not to follow standards that increase competition and lower margins, but end-customer will benefit from simplicity, cost reduction opportunities, and the possibility for consolidation. More hype around Software-Defined-Everything will keep the marketeers and the marchitecture specialists well employed for the next twelve months but don't expect anything radical.
Software defined technologies are coming quickly to telecom operator networks with Network Functions Virtualisation (NFV). Intel and rather a lot of telcos want networks to operate like data centres. Today's networks are mostly based around proprietary boxes designed to do very specific jobs. It used to be that way in the server business too until cheap generic x86 boxes took most of the market. The idea in NFV is that low-cost x86 servers can successfully many of those those pricey proprietary boxes currently attached to base-stations and other parts of the network. This scents a shift in the mood of the telcos themselves. This change is one that they want, and rather a lot of them are working together to make it happen. So the future mobile network will have more and more x86 and ARM based generic computing boxes running on Linux.
With the introduction of Network Functions Virtualisation base stations will have new functions built into them. For example NSN has announced a mobile edge computing platform that enables mobile base stations to host data and run apps. Think of this as an internet cloud server that's really close to the customer.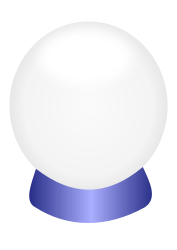 Hybrid Cloud and IT as Service Broker are talked about. Telecom companies and cloud service providers are selling together service packages that have both connectivity and cloud storage sold as single service. Gartner suggests that bringing together personal clouds and external private cloud services is essential.
Mobile cloud convergence will lead to an explosion of new services. Mobile and cloud computing are converging to create a new platform — one that has the potential to provide unlimited computing resources.
The type of device one has will be less important, as the personal or public cloud takes over some of the role. The push for more personal cloud technologies will lead to a shift toward services and away from devices, but there are also cases where where there is a great incentive to exploit the intelligence and storage of the client device. Gartner suggests that now through 2018, a variety of devices, user contexts, and interaction paradigms will make "everything everywhere" strategies unachievable, although many would like to see this working.
"Internet of Things" gets more push. The Internet is expanding into enterprise assets and consumer items such as cars and televisions. The concept of "Internet of Things" will evolve a step toward The Internet of Everything. Gartner identifies four basic usage models that are emerging: Manage, Monetize, Operate, Extend. The Internet of Things (IoT) will evolve into the Web of Things, increasing the coordination between things in the real world and their counterparts on the Web. The Industrial Internet of Things will be talked about. IoT takes advantage of mobile devices' and sensors' ability to observe and monitor their environments
Car of the future is M2M-ready and has Ethernet. Many manufacturers taking an additional step to develop vehicle connectivity. One such example is the European Commission's emergency eCall system, which is on target for installation in every new car by 2015.
Smart Home Systems Are on the Rise article tells that most automated technology is found in commercial buildings that feature automated lighting that changes in intensity depending on the amount of sunlight present. Some of these buildings have WiFi incorporated into their lighting systems. There will be new and affordable technology on the market, but people today are still reluctant to bring automation to their homes.