World Wide Web turns 25 years old. World Wide Web turned 25 years today according to The browser's resized future in a fragmented www world article. Wikipedia verifies that in March 1989 Tim Berners-Lee, a British computer scientist and former CERN employee, wrote a proposal for what would eventually become the World Wide Web. Twenty-five years ago, the World Wide Web was just an idea in a technical paper from an obscure, young computer scientist at a European physics lab. The original proposal was meant for a more effective CERN communication system: The World Wide Web was the byproduct of an answer to an information silo problem tasking the brains at CERN.
Berners-Lee never actually proposed a system for the whole world, but Berners-Lee eventually realized the concept could be implemented throughout the world. That idea from Tim Berners-Lee at the CERN lab in Switzerland, outlining a way to easily access files on linked computers, paved the way for a global phenomenon that has touched the lives of billions of people. In his invention of the Web, one of Berners-Lee's most important achievements was the development of the uniform resource locator (URL).
In 1993, the web system was released free into the public. Web became quickly popular because those behind competing Gopher system started charging for their systems and also because under the Berners-Lee model, people were free to publish what they wished on internet-linked computers. By 1993 there were more than 500 web servers.  In October 1994, Tim Berners-Lee founded the World Wide Web Consortium (W3C) to to develop web standard. Around that time I had my own first experiences on using Web.  Today, there are more than 1.7 billion people on the web worldwide.
A 25-Year Timeline Of The World Wide Web article has a compact time line how web conquered the world. For longer version take a look at 25 years of the World Wide Web: Tim Berners-Lee explains how it all began article that shows how the development from a single machine in Switzerland to a global network of computers, laptops, smartphones and tablets. Check also 25 years of the World Wide Web: Top 10 interesting WWW facts.
The story of the web has been dominated by how information is presented – how web pages look. The browser converted the HTML presentation to the user screen or other media (like printed page). Berners-Lee's first browser was a boring text-based thing, but soon came first successful browser, Mosaic. It was followed by Netscape and all the modern browsers we use nowadays (most often Chrome, Firefox or IE).
World Wide Web technologies and web browser practically overtake almost all custom applications to access information on-line: separate proprietary application software for one Internet use and web browser extensions are mostly forgotten past. On-line world is again changing because mobile is overtaking the PC as the number one way to go online.
Analyst eMarketer estimates 73.4 per cent of internet users in 2013 accessed the web from a mobile device – with the number expected to hit 90.1 per cent in 2017. The Web is currently going through a profound change, and the next 25 years are likely to be very different from the last.
Two-and-a-half decades on, this old shovel is getting cast aside and a new tool – the native app – is being taken up to get people online. It started with Apple's iPhone. Microsoft and Google liked it so much, they followed suit, with their own handset plans and their own app stores.
Web technologies have evolved and HTML5 allows to build apps as well. Facebook and LinkedIn, for example, have flirted with generic alternatives built using HTML5 but have spiked these and gone native. The browser's resized future in a fragmented www world article says that "the success of devices and native apps would seem to confirm the end of the generic website and generic website viewer that is the browser" but also a offers counter-theory "the pendulum will swing back and the browser and generic web will find a new home on a new web". I hope the latter will be the future, and we will have widely available web also on the future rather than siloed app store controlled world. The browser and the PC could still have a role to play in serving customers who are not satisfied with squinting and poking at a small screen or losing connectivity.
Tim Berners-Lee speaks out on net neutrality and privacy in web birthday message: "The web can be made to work with any type of information, on any device, with any software, in any language. You can link to any piece of information. You don't need to ask for permission. What you create is limited only by your imagination." I can agree that 25 Years Old, the World Wide Web's Potential Still Untapped: only a fraction of the web's potential has been realized.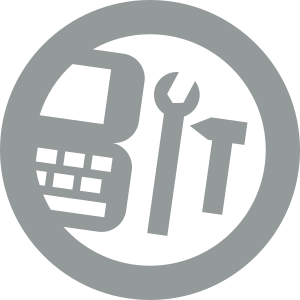 Newspapers are quite rightly back-slapping Brit inventor Tim Berners-Lee today for inventing the web, but it's a pity, then, that mainstream publications continue to stumble over the concept by lazily and wrongly saying that Berners-Lee birthed the internet. Internet was invented a lot of earlier and pretty widely used by researchers at the time web was invented (although not much known to general public).  I already had used Internet before web was invented. It means that I have used Internet for more than 25 years.
The history of Internet began with the development of electronic computers in the 1950s. The first message was sent over the ARPANet, which evolved into the internet, from computer science Professor Leonard Kleinrock's laboratory at University of California, Los Angeles (UCLA), after the second piece of network equipment was installed at Stanford Research Institute (SRI). My earlier post today The Room Where The Internet Was Born tells about that.