Modern smart phones and tables has big glass screens that broke easily. You might have some broken smart phones and/or tablets that might not be worth of screen repair. But would here be still some use for this kind of damaged device? And if there is, then how the tablet could be used when the screen does not display picture or the shattered touch screen does not work anymore? The days of tossing broken or cracked screens in the dumpster are long behind us. What to do with a broken tablet?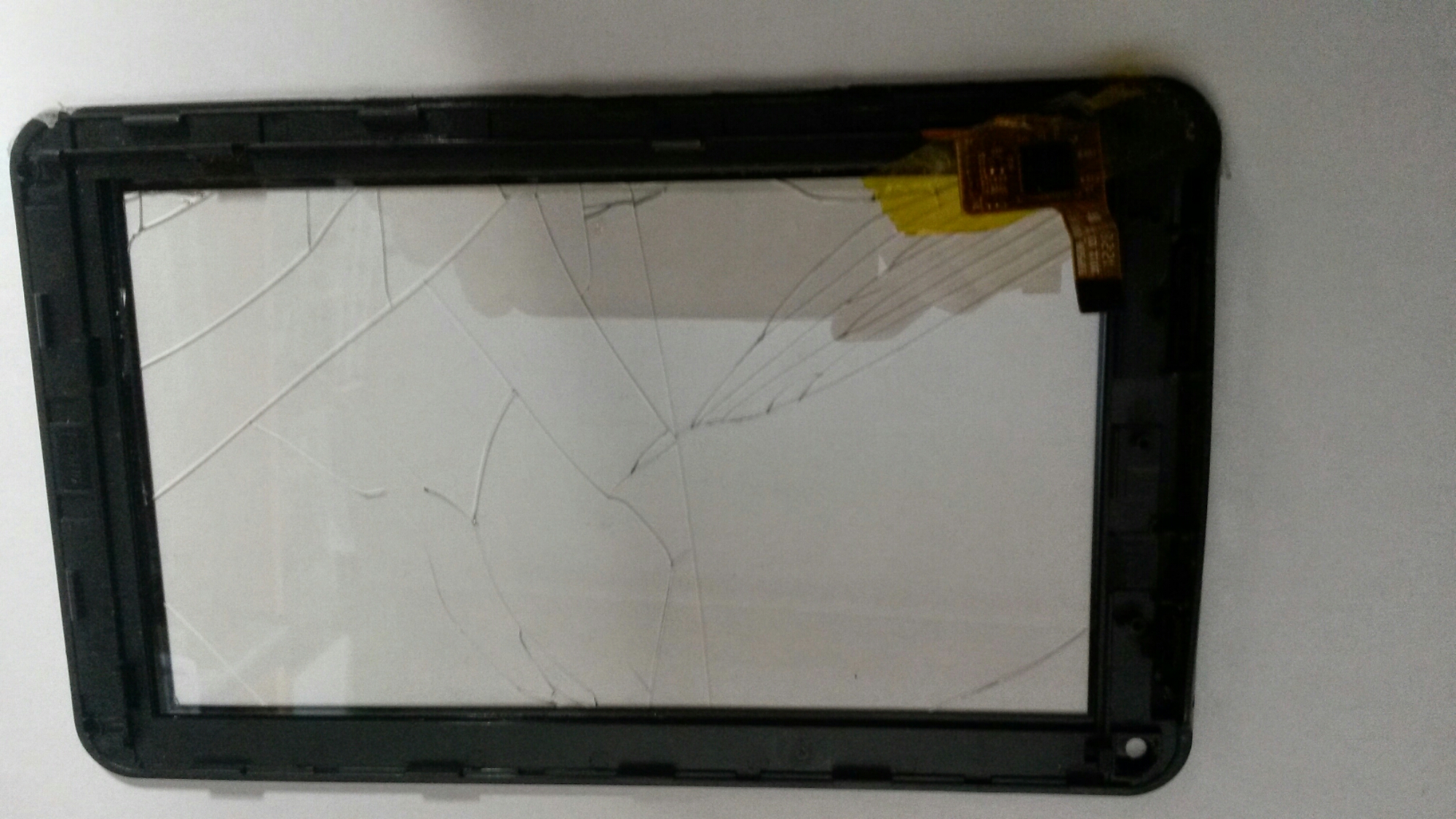 If you have broken screen and you want to make some experimenting, there are things you can try.  How to used an Android device with a shattered screen article tells that tablet with broken screen might still be useful in other endeavors.  The issue is how do you control an Android device with a broken screen? There are several ways to do that.
How I managed to use my Android device with a broken touch screen discussion gives ideas what you can do with Android device that has touch screen broken. Usually the first problem is to unlock the device or change it's setting, and How To Unlock Android Device With Cracked Or Broken Screen gives some idea how to do that.

In many Android tablets can use a mouse instead of the touch screen. Just plug basic PC USB mouse to the tablet USB connector (on many ables you need USB OTG adapter cable) and try if it works. It has worked me well for several times. Using a mouse on an Android tablet video show example how to use Android tablet with mouse. The one thing your tablet needs is at least one working USB port. This worked for me.
If you can't use mouse or your screen is so broken that you can't see anything, you need something different. Here are some links to information relared to that (I have not tested those in practive because the mouse trick worked for me): Control your Android phone with your PC, unofficially of course tells how to got around that hangup by pushing keypress commands to the phone via ADB (you need to have debug mode enabled). How to Use ADB to Control Keypress events on Android article gives some mode more ideas how to control broken Android device through ADB USB connection.  Android Control Lets You Use Your Handset Even With a Broken Screen article tells that free Android Control enables you to operate your device from Windows so you can backup data even if the screen doesn't work (you need to have USB debugging mode enabled and ADB installed). Android remote control via USB tells that you can get the image from the screen to computer screen using a package called Screencast. It runs on your computer and doesn't need to be installed on the phone, but it will require a rooted phone.
Using old Android tablet or smart phone as security camera seems to be quite popular application:
How to Use Your Android Device as a Security Camera
How to Turn An Old Android Phone into a Networked Security Camera
The Fix: Turn an old phone into a security camera
IP Webcam is an Android app that turns your phone into a network camera with multiple viewing options – View your camera on any platform with VLC player or web browser.
Here are some more ideas for potential uses for broken Android tablet or smart phone:
What to do with a broken tablet?
How to used an Android device with a shattered screen gives ideas how to use broken tablet or smart phone for the camera which is undamaged.
Broken Android Tablet Used As TV Box, Coby MID 8042 Tablet video shows how to convert broken tablet to TV box.
New Uses for Your Old Tablet gives many ideas how you could use an old working or slightly broken tablet for new applications.