My picks from audio and video trends for 2016:
Smartphone have increased screen sizes and have finally become mobile TVs: Smartphones have overtaken the tablets as the most popular mobile device for viewing videos. The most watched content were targeted at teenagers videos and animation series for children.
Smartphone cameras are great, or at least close enough to great that you don't notice the difference. We've reached the point where you've got to work pretty hard to find a phone with a mediocre camera. Compared to a DSLR, smart phone cameras are lousy because they use tiny sensors, but still the camera in your pocket is crazy good considering the limitations manufacturers work under. The vast majority of top-tier smartphones use Sony sensors for their main cameras. The molded plastic lens elements in many cameras have reached the point where they're essentially perfect. Smart phones are already deployed in many newsrooms for mobile journalism video shooting as it is easier (and cheaper) to learn how to film and edit on your phone than it is to use a big camera.
For new smart phone camera technologies you could see array of lenses to enable Lytro-like refocusing, create 3-D depth maps, and improve image quality in low light. In many cases smart phone cameras and DSLR are complimentary: Although the smartphones have decimated the point-and-shoot segment, sales of DSLR and other high-end rigs remain.
Live streaming video from smart phone becomes mainstream. Periscope was one of the first apps to really make live streaming events simple and easy enough that people wanted to do it. Many other apps are following the trend. Facebook begins testing live video streaming for all users.
Drone videography will ger more popular as drones become more popular. Many people will learn basic and creative aerial filming techniques for drone video cameras.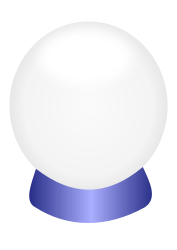 Whether or not the 2016 International CES holds any big surprises remains to be seen. This year's CES will focus on how connectivity is proliferating everything from cars to homes, realigning diverse markets.  It is quite probable that 4K TV will be big at this years' CES show due to growing demand and falling prices. 4K becomes mainstream in 2016. CES will also have some 8K sets, though the market for 8K is at least five years away if not more (Tokyo Olympics in 2020 may be broadcast in 8K). Some new display technology is coming. LG has already demoed rollable 55, 66 and 77-inch OLED-based panels. Avegant's Glyph technology literally beams video content onto your retinas. Analysts Predict CES 2016 Trends article gives you more ideas what to expect.
We can finally declare that 3D image in TV was a flop.  Five years ago, it was estimated that the 3D technique can occupy the rapid pace of living cinemas addition. Then slowed different with technologies. But why the technology is virtually failed even though every new TV set has been added to display the 3D image as an option? Analysts said some people lack the ability to stereoscopic vision and for many, the 3D image caused eyestrain or nausea. Stereo image is to be left to various virtual reality applications.
After a year in which the weakness of smart TVs were exploited, Samsung goes on the offensive in 2016. Samsung's new Tizen-based TVs will have GAIA security with pin lock for credit card and other personal info, data encryption, built-in anti-malware system, more. Samsung's betting big on the internet of things and wants the TV to sit at the heart of this strategy. Samsung believes that people will want to activate their lights, heating and garage doors all from the comfort of their couch. If smart TVs get a reputation for being easy to hack, then Samsung's models are hardly likely to be big sellers.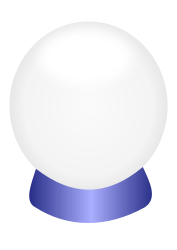 Whole TV industry need to go through a major transition as in most major developed markets, TV growth is slowing and in some cases stagnating. TV will account for 38.4 percent of the $503 billion global ad market in and will drop to 38 percent of the market in 2016. Digital ad spending will overtake TV as biggest category by 2017 or 2018.
Streaming video will be big in 2016. Almost all of the networks are streaming their content and streaming media is going mainstream fast. Third, 15% of American adults report they have become "cord cutters" – meaning they have abandoned paid cable or satellite television service. Many of these cord cutters say that the availability of televised content from the internet and other sources is a factor in their move away from subscription television services.
There seems to be a strong nostalgic audio trend going in. Whether it's a sweet portable record player, a tabletop wooden radio or a full-size jukebox, the market for vintage-inspired electronics remains strong. Aside from record players, the vintage trend carries over to radios and speakers.
It seems that Americans were willing to spend on vinyl records. Nielsen numbers show that vinyl record sales rose 260 percent between 2009 and 2014, and sales for 2015 are on track to beat 2014's total vinyl sales of 9.2 million units. Vinyl records generated more revenue in the first half of 2015 than free-to-use streaming services, but that's not the full story. Despite vinyl sales increase it's clear that the future of the music industry is digital. Total revenues from the digital music sector is expected to rise while physical sales will drop. Future is filled with streaming music services – both subscription services and free.
On the other end of audio spectrum High resolution audio tries to push to market at CES (again). Hi-Res Audio is the fastest growing category in music. Apple Music is planning to launch new its Hi-Res music streaming in 2016.
W3C group formed in the summer of 2015 a new working group: The Music Notation Community Group consists of representatives from some of the biggest names in the music notation software business who've come together to create a standardised way to display western music notation in your browser. It believes are achievable goals that can be met in 2016.