Mastech MS8209 is real multimeter that can measure almost anything. I have written some comments on Mastech MS8209 years ago.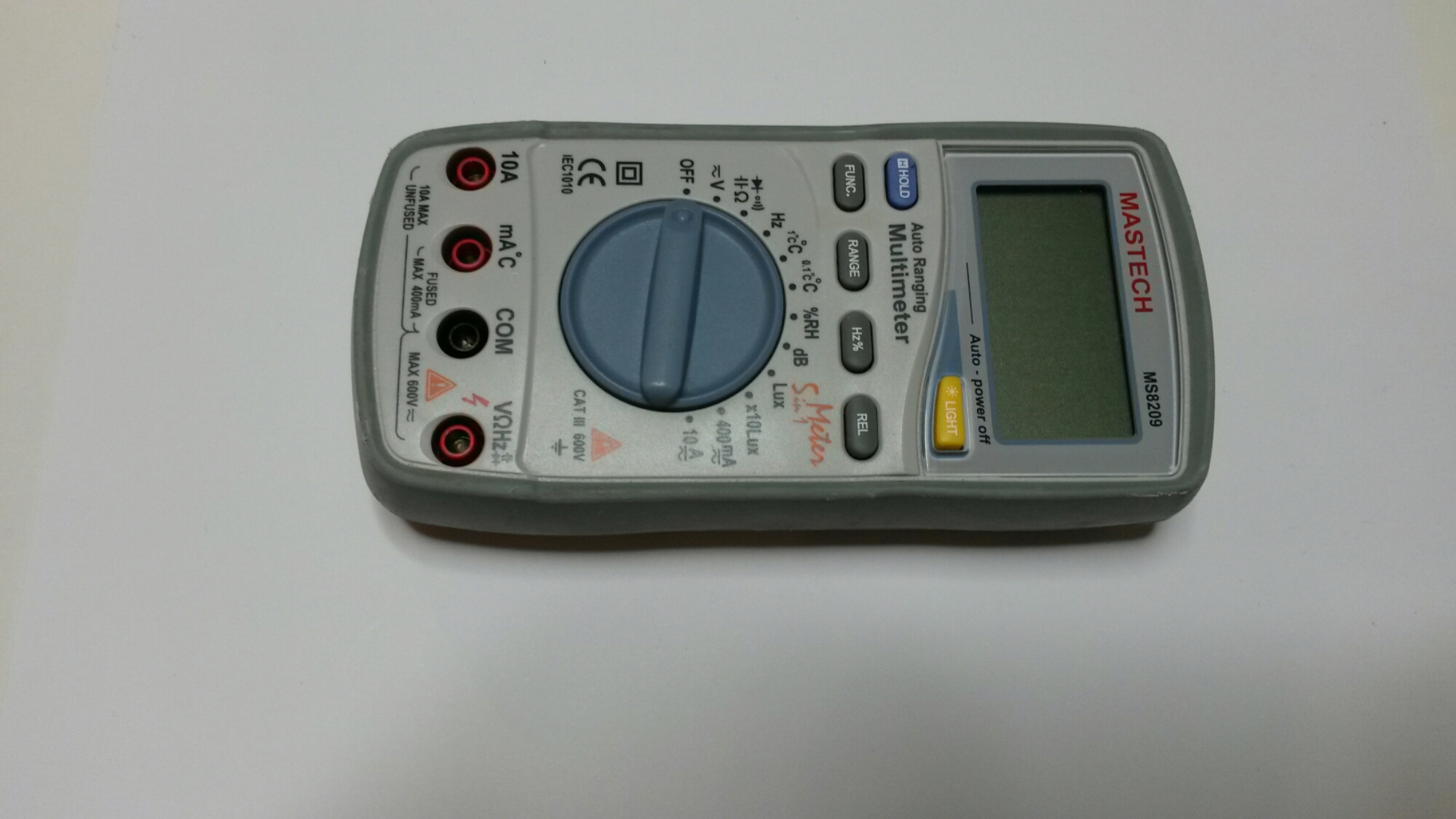 Some technical data on the back of the multimeter.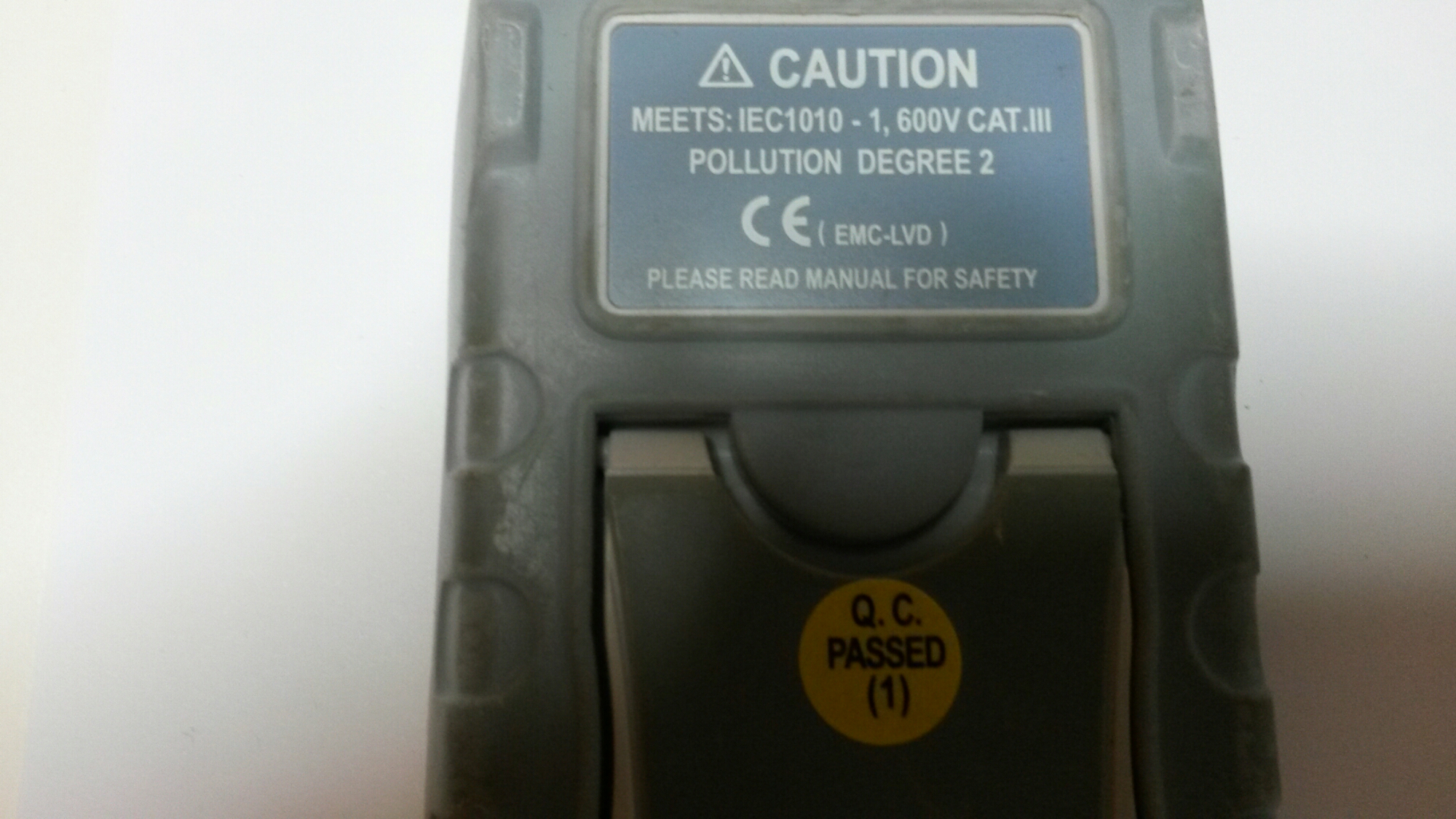 The things I liked:
- practically all the necessary multimeter measurements including frequency and capacitance measurements
- good mechanical consruction, convient size and durable
- the test leads that came with the meter are good quality
- supports relative measurements
- has data hold
- has backlight on display
- auto power-off
- autoranging
- beeper is nice when testing wires
- frequency and dutu cycle measurements
- sound level and light level measurements are sometimes useful
- the meter came with a carrying case than can hold the meter and wires
I had two if them, liked them, used a lot for 10 years and finally they broke down. Maybe more than 10 years of quite heavy use is OK life for reasonably priced multimeter.
Now it is time to take a look at what is inside and maybe extend the life of those meters. DISASSEMBLY: Remove the two Philips-head screws from the bottom of the case and carefully lift the back off, bottom (screw holes) first.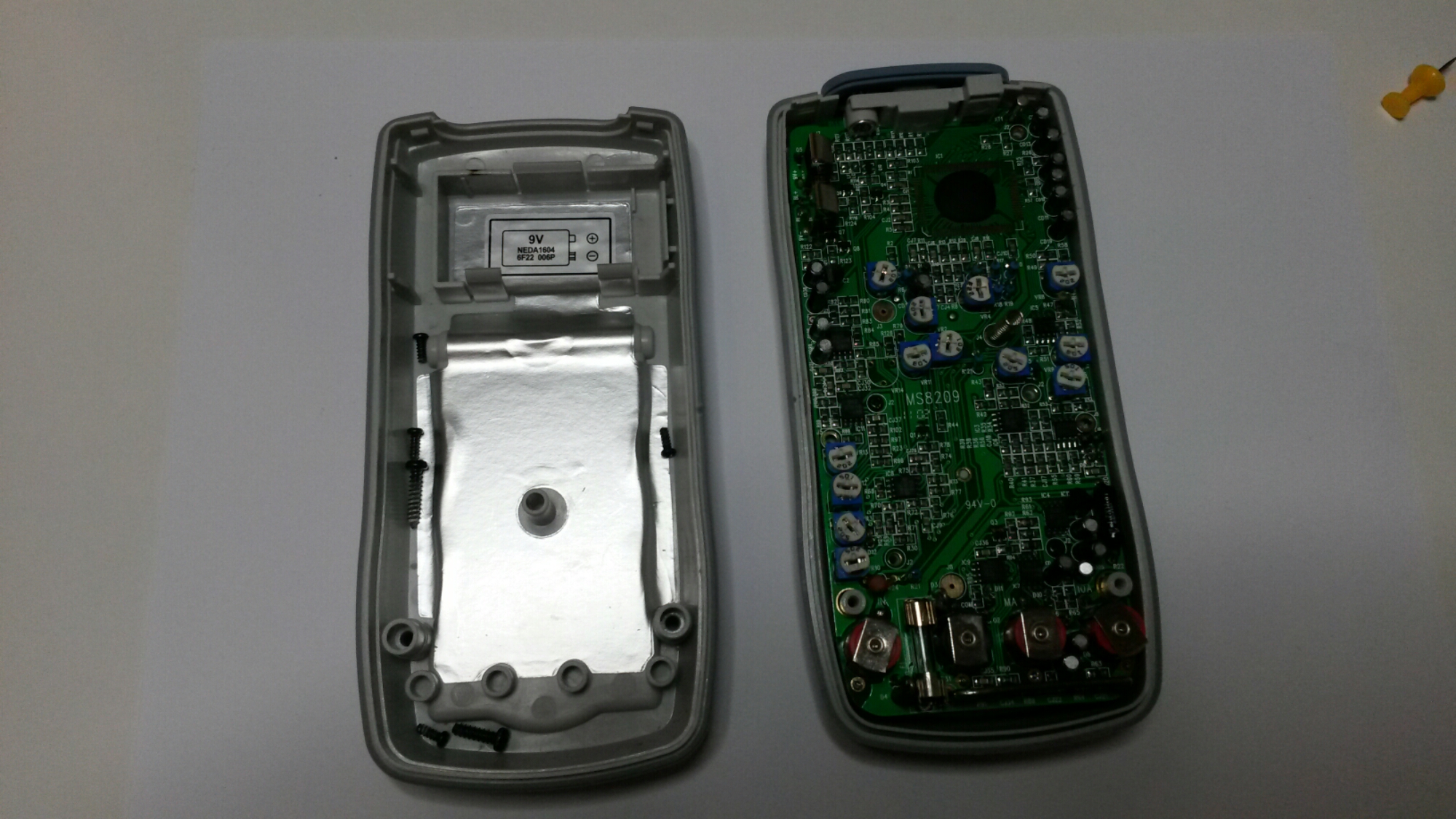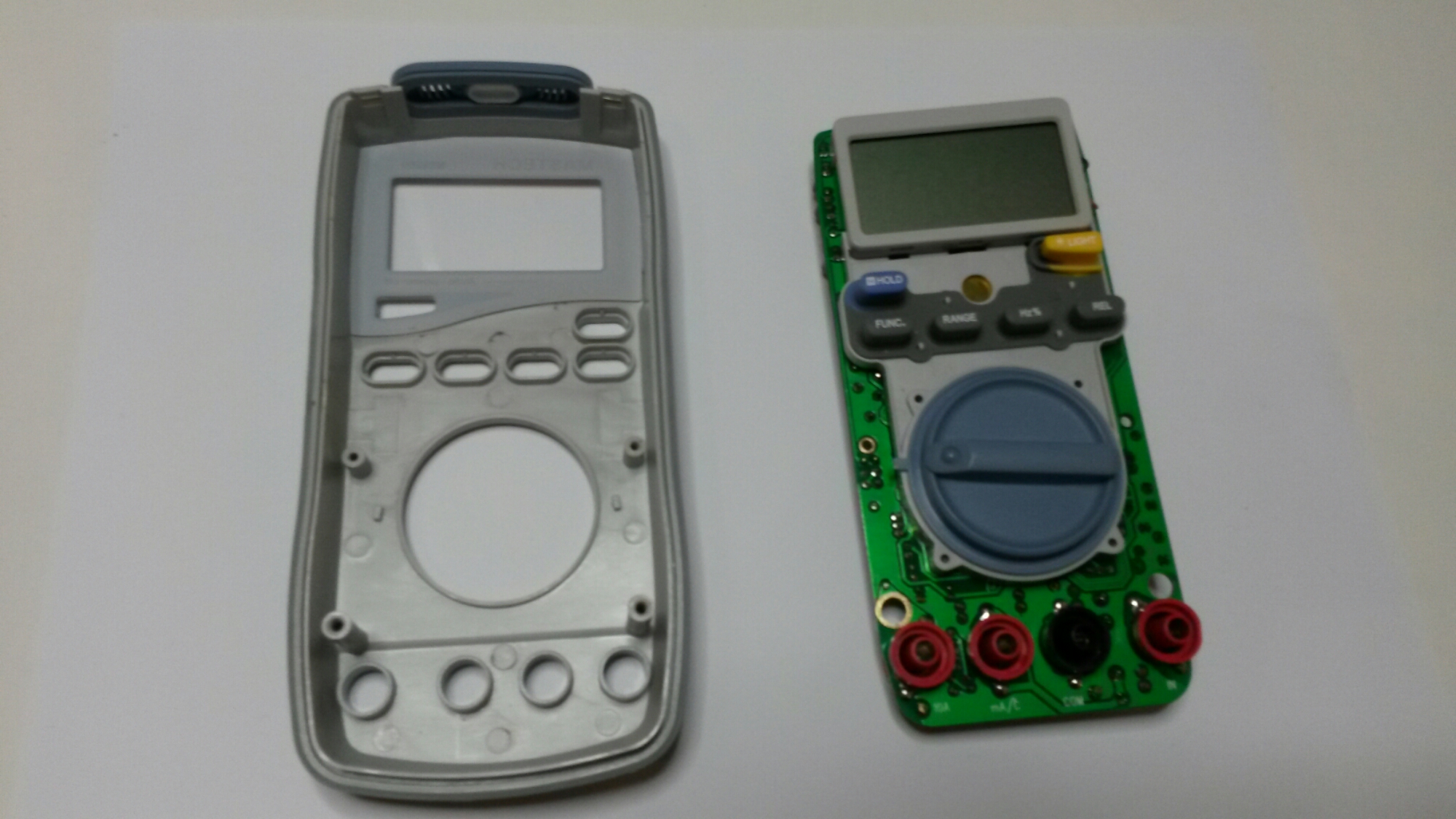 There is quite lot of components inside because there are so many measurement functions: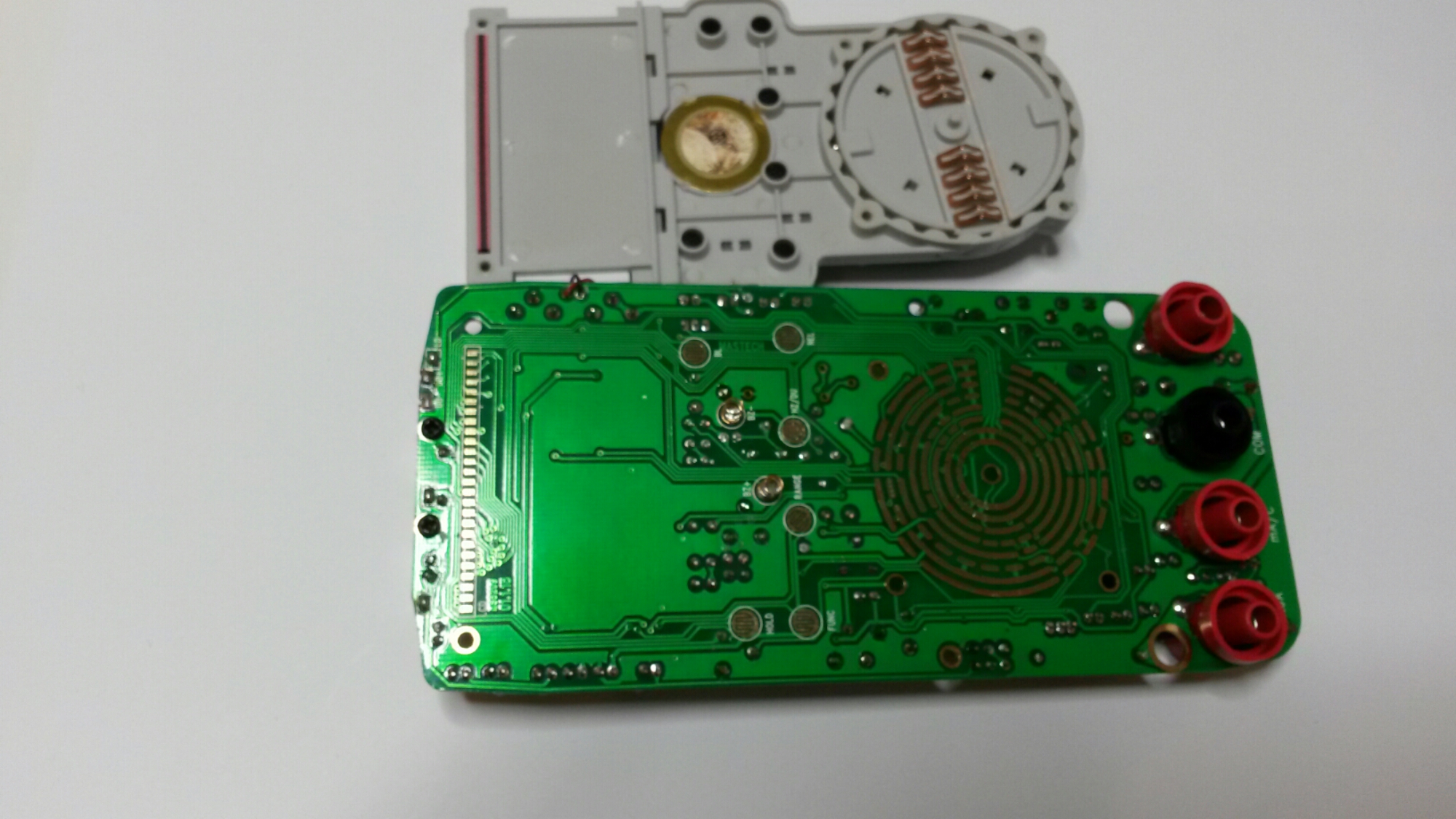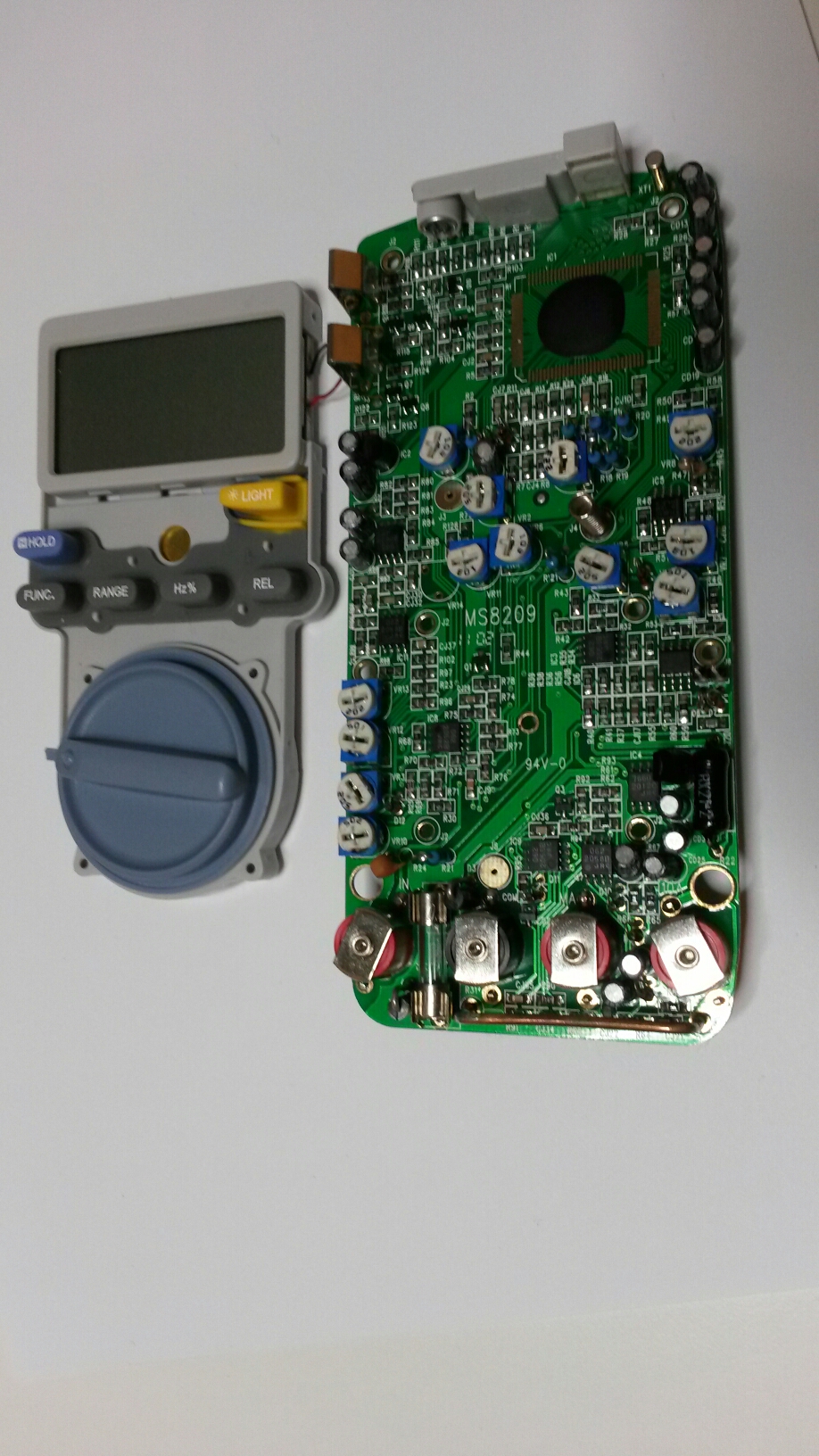 The weak spot is the mode switch. The metal contacts on the circuit board start to show aging. In this case the problem was that metal contact pads that are very near each other start deform on the sides/edges and make short circuits. This problem was seen on both of the multimeters that had problems. It rendered resistance measurements not to work on one multimeter and killed the electronics on other one. I got one with broken resistance range fixed by cleaning the contacts with contact spray and cleaning what is between them mechanically with a needle.