This is the end of era of Microsoft Windows smartphones that never really started!
https://www.pcworld.com/article/3231965/windows-phone-os/windows-10-mobile-phones-are-dead.html
Windows phones are really, truly dead. This weekend, Microsoft's VP of operating systems confirmed the writing on the wall. "Of course we'll continue to support the platform [with] bug fixes, security updates, etc.," Joe Belfiore wrote on Twitter.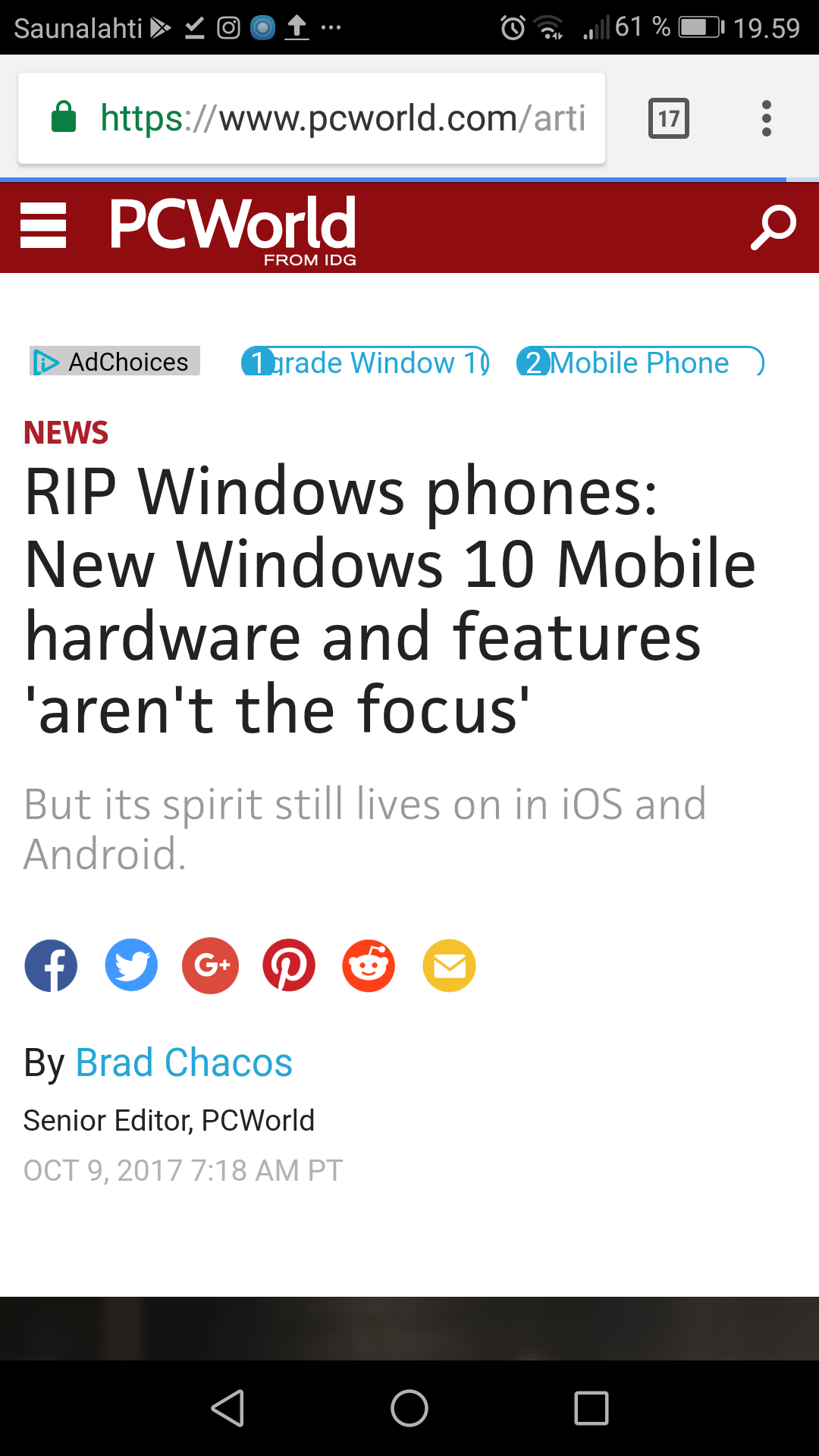 Microsoft's Joe Belfiore says Windows 10 Mobile features and hardware are no longer a focus
https://www.windowscentral.com/microsoft-windows-10-mobile-features-and-hardware-are-not-focus-anymore
Microsoft details its reasoning behind a lack of new features and hardware for Windows 10 Mobile, and why its new focus is on Android and iOS.
Microsoft's Corporate Vice President for Windows, Joe Belfiore, has today clarified the company's stance with Windows 10 Mobile and what it's currently doing in the mobile space. In a series of tweets on Twitter, Belfiore states that as an individual end-user, he has switched to Android, and that Windows 10 Mobile is no longer a focus for Microsoft.
As such, it's safe to assume that Windows 10 Mobile, and Windows phone in its current form, is "dead." Microsoft has now officially stated that it has no plans to continue developing new features for the platform