https://www.google.fi/amp/s/www.wired.com/story/these-explosions-show-why-the-faa-doesnt-want-laptops-in-luggage/amp
The US government wants a "laptop ban" on planes. But this time, it's to prevent fliers from putting large electronics, like laptops, into their checked luggage. Is it safe to stow electronics—especially those with lithium-ion batteries—in cargo holds? It seems that lithiun-ion batteries combined with some other flammable items in cargo can make a very dangerous flammable mix.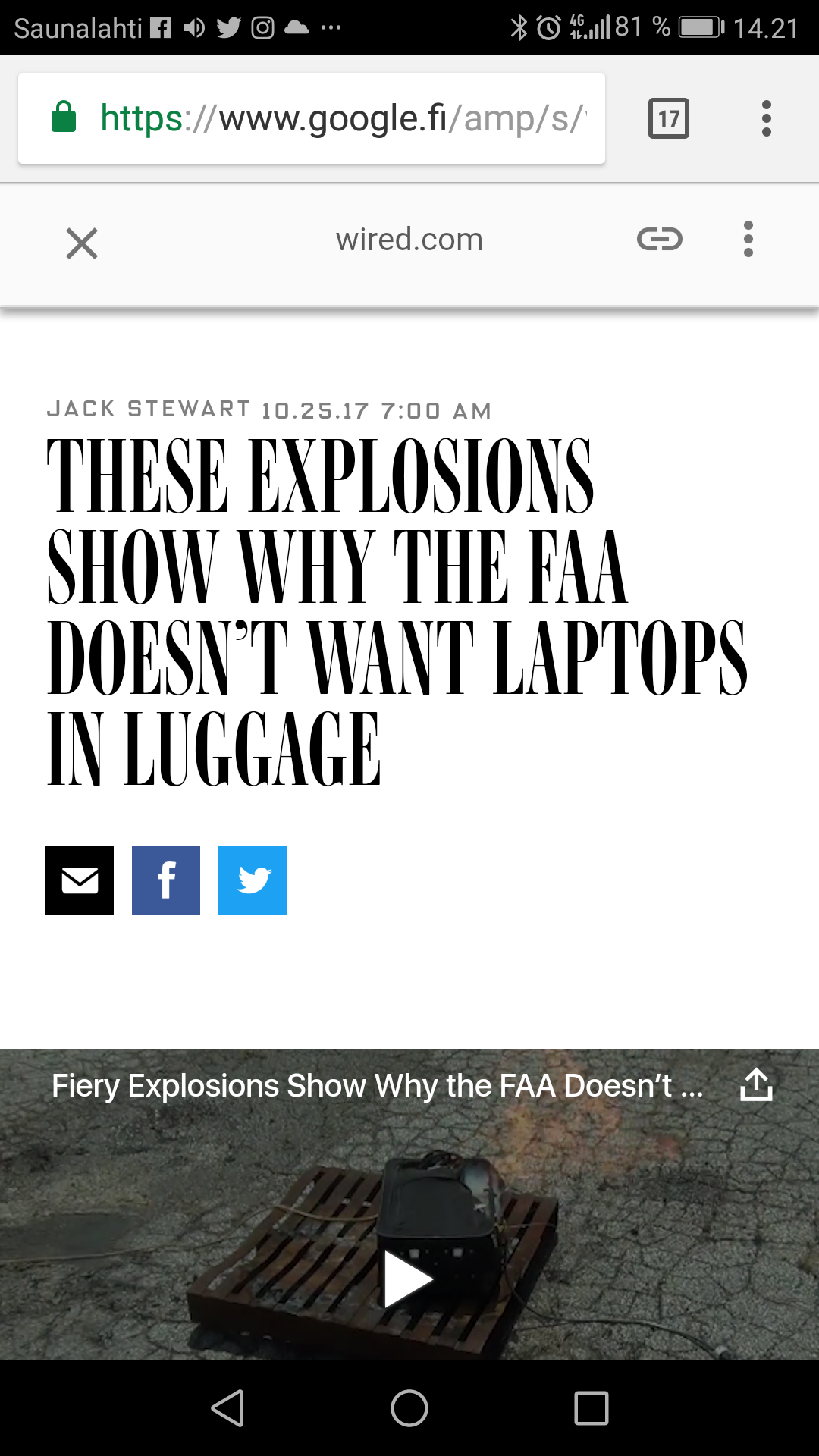 http://mashable.com/2017/05/12/laptop-ban-airline-europe-trump/#0SJpEmQ1XOq2
Laptops have been a key feature of international travel for years, with passengers in both business and economy classes tapping away on long flights to get work done or pass the time. As the administration of Donald Trump considers forcing certain travelers to check laptops into cargo holds, thus risking cracked screens and possible fires, it is reasonable to ask what's changed — and if this is anything more than security theater.