LED Energie brand LED bulb with following data stopped to work properly:
230V 50Hz 7W E27
450lm 3000K 60mA 20D
3684 Mod.5161
So lets make a tear-down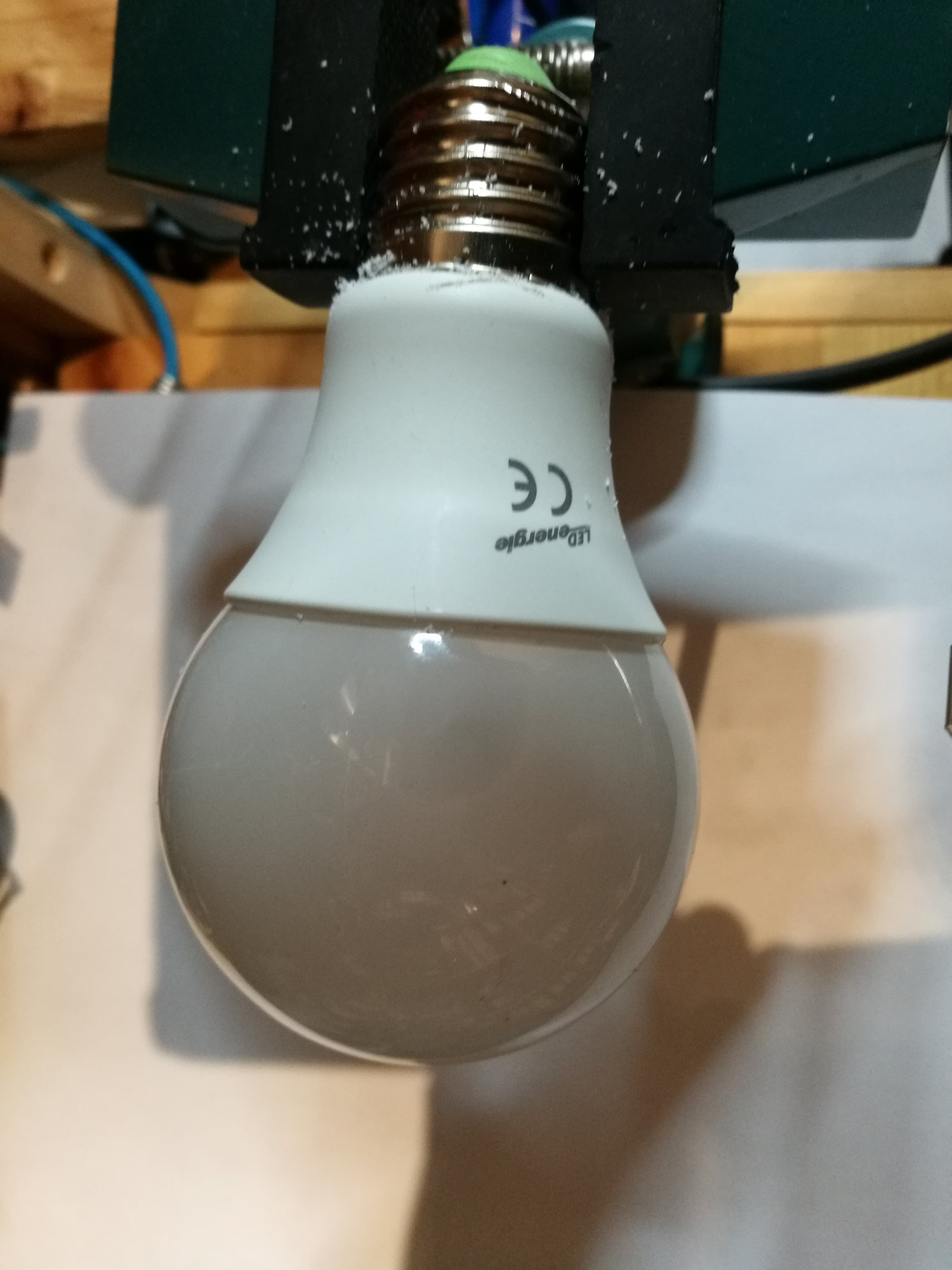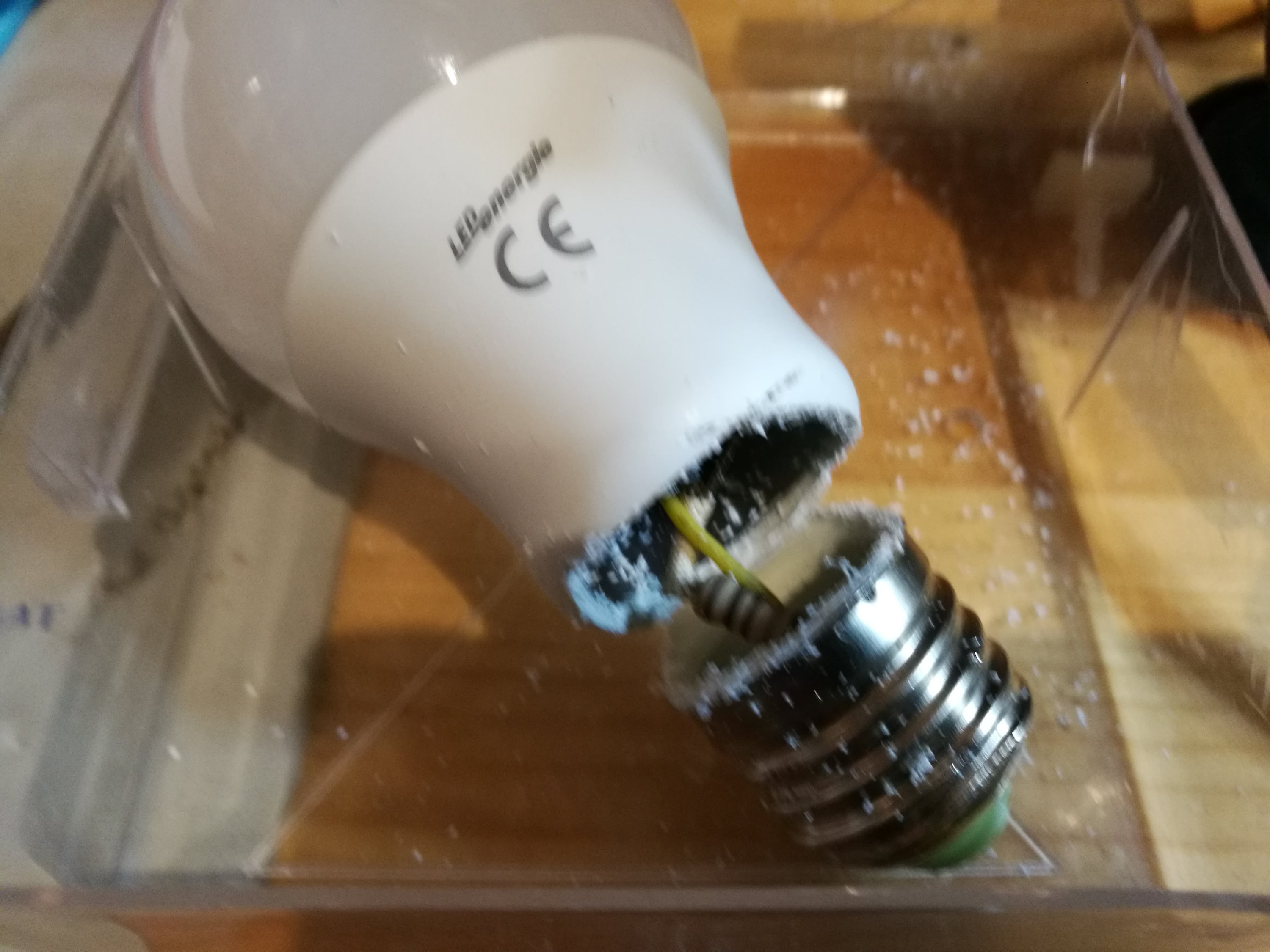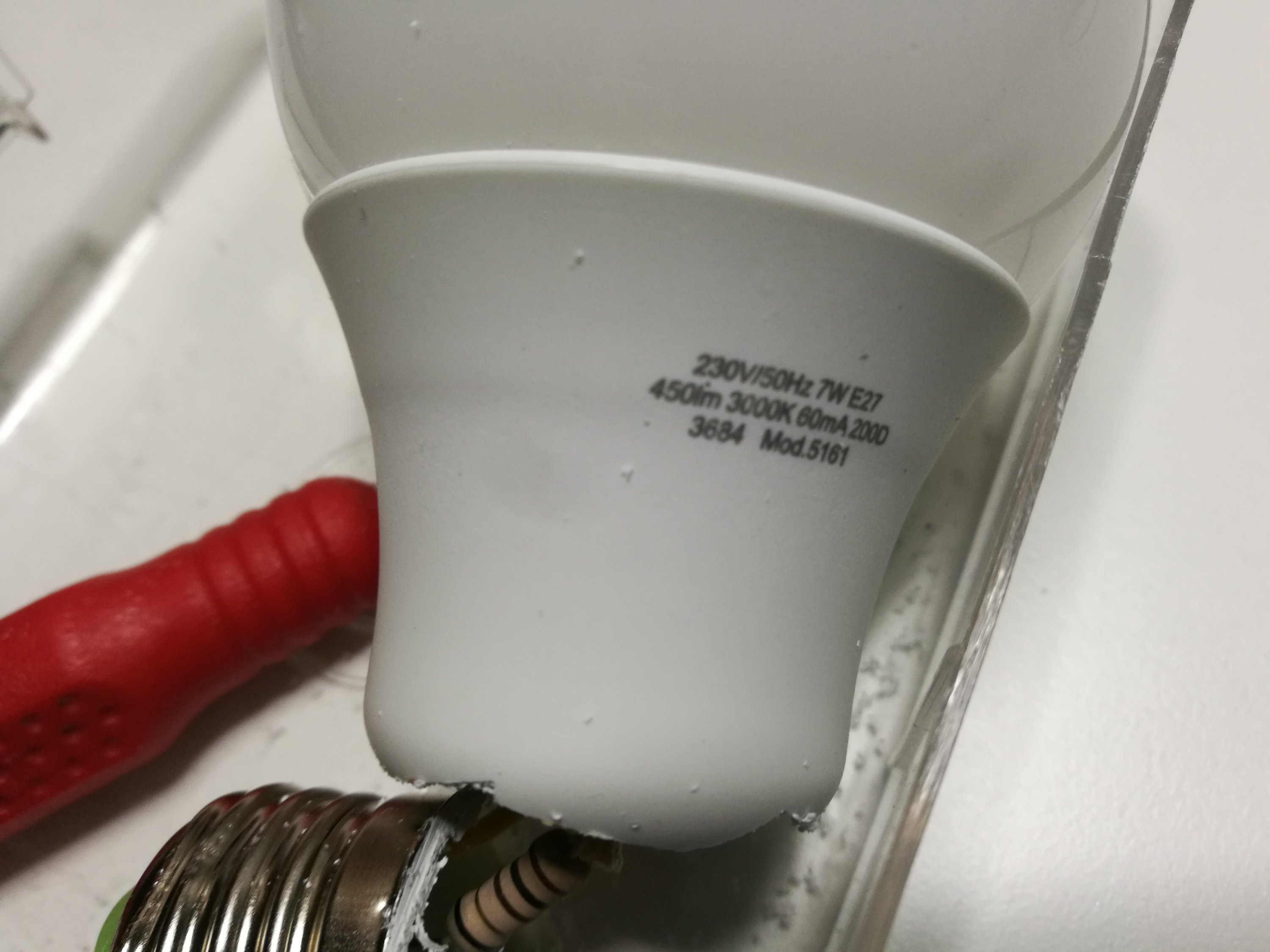 Inside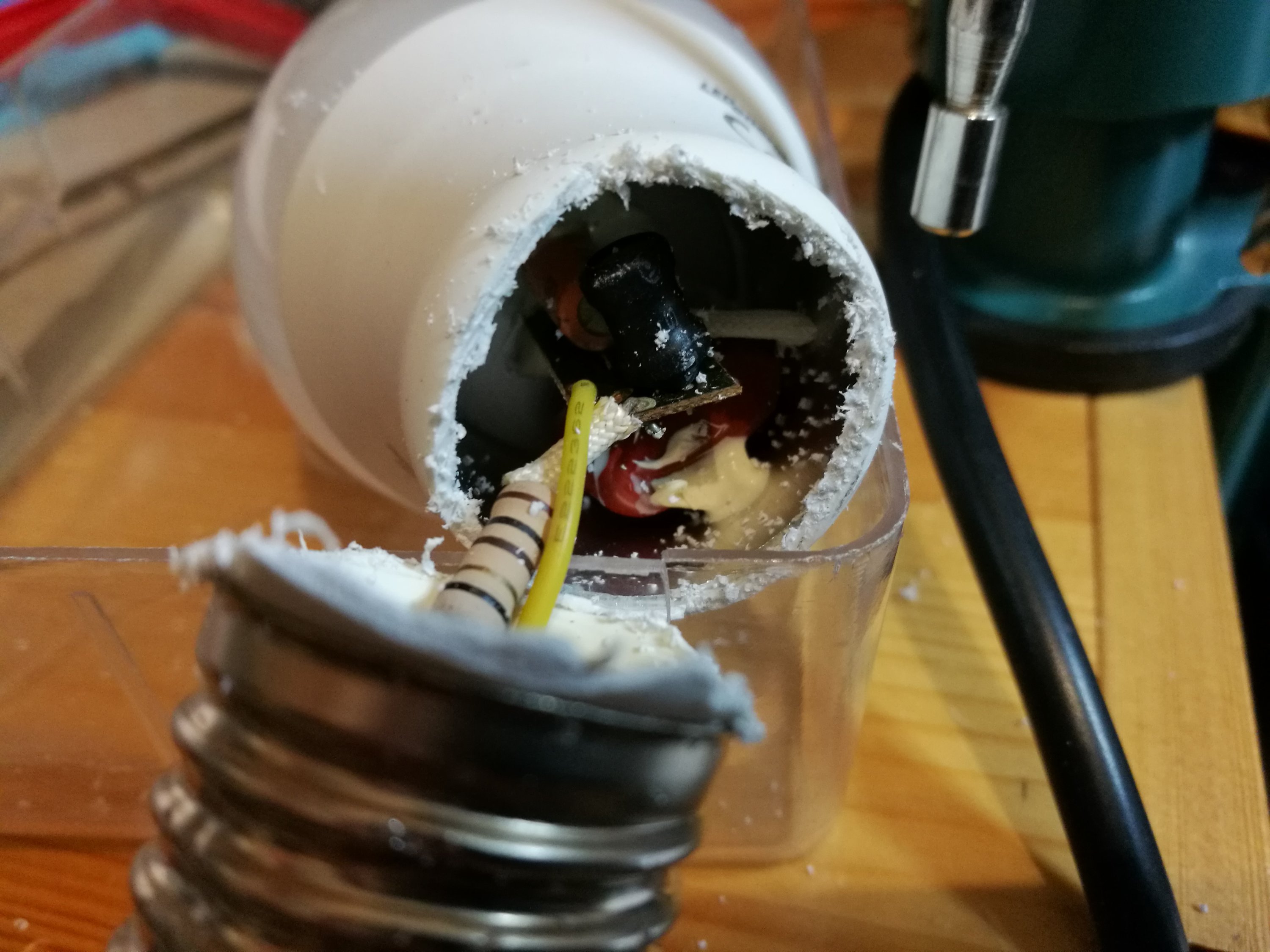 There seems to be 20 small LEDs in series inside bulb and one of them burned black. As such this LED string is expected to need around 70V over it. LEDs were soldered to a aluminium circuit board thar was glued to aluminium tube inside plastic lamp base part.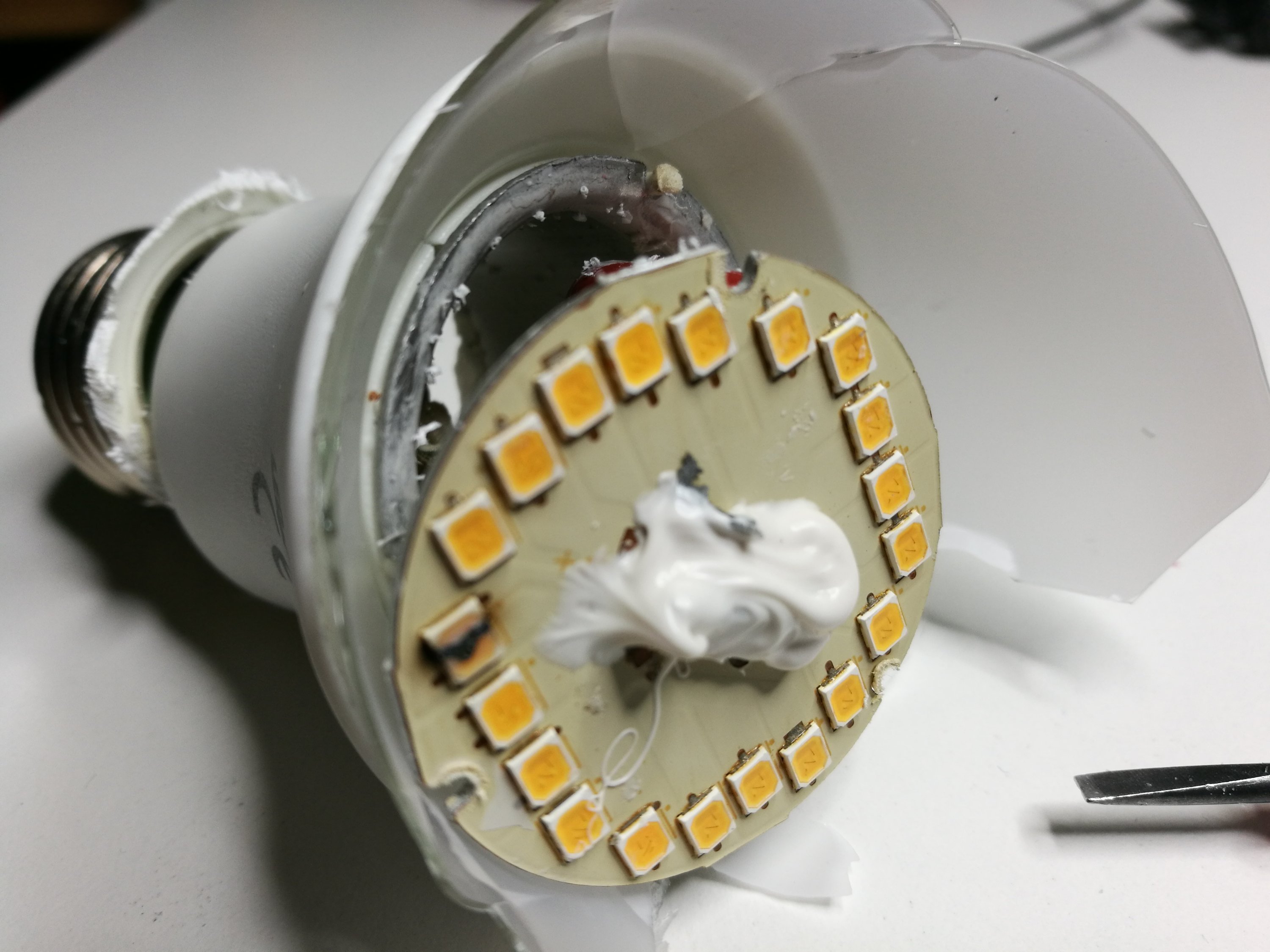 Look at the circuit board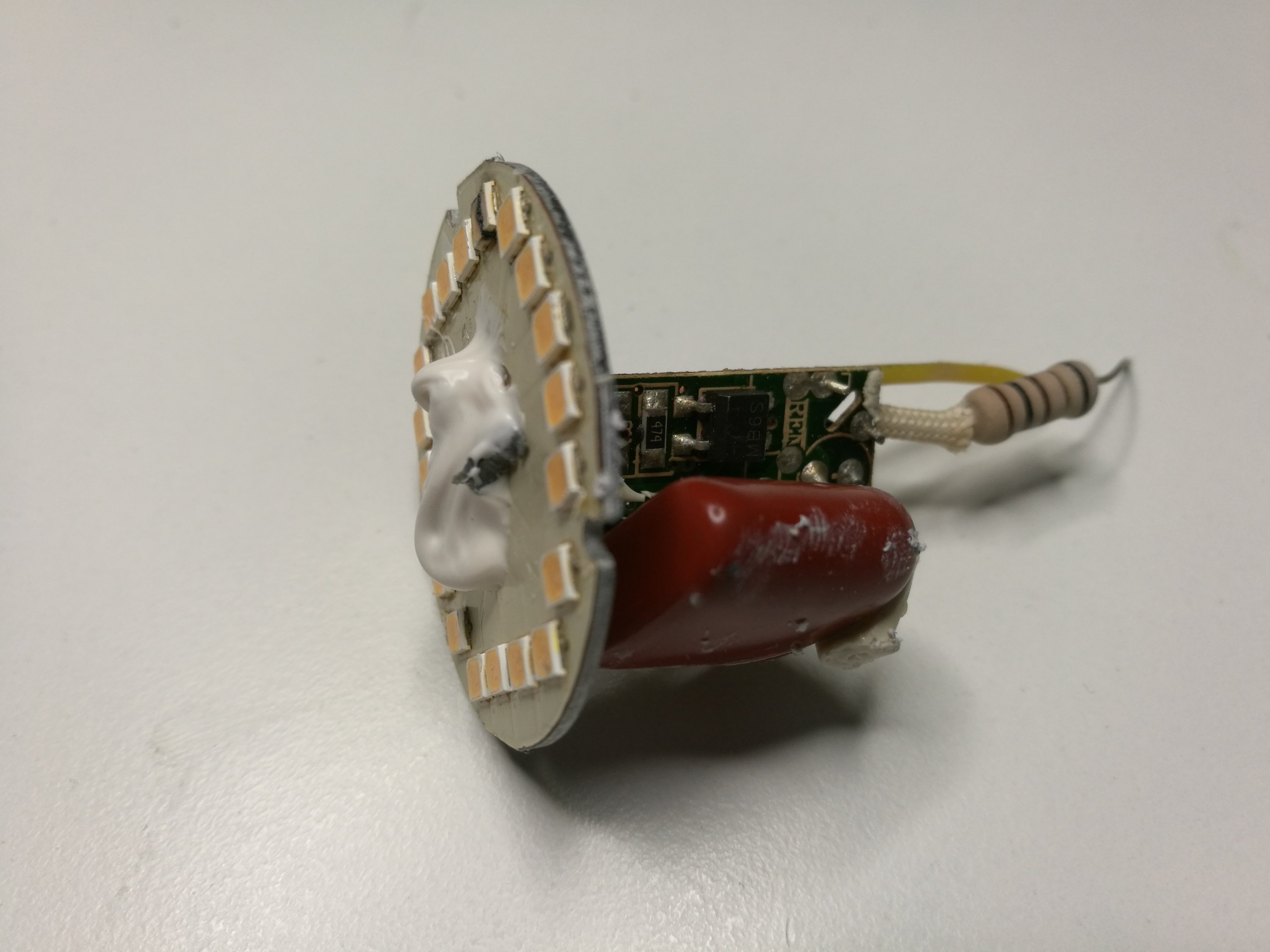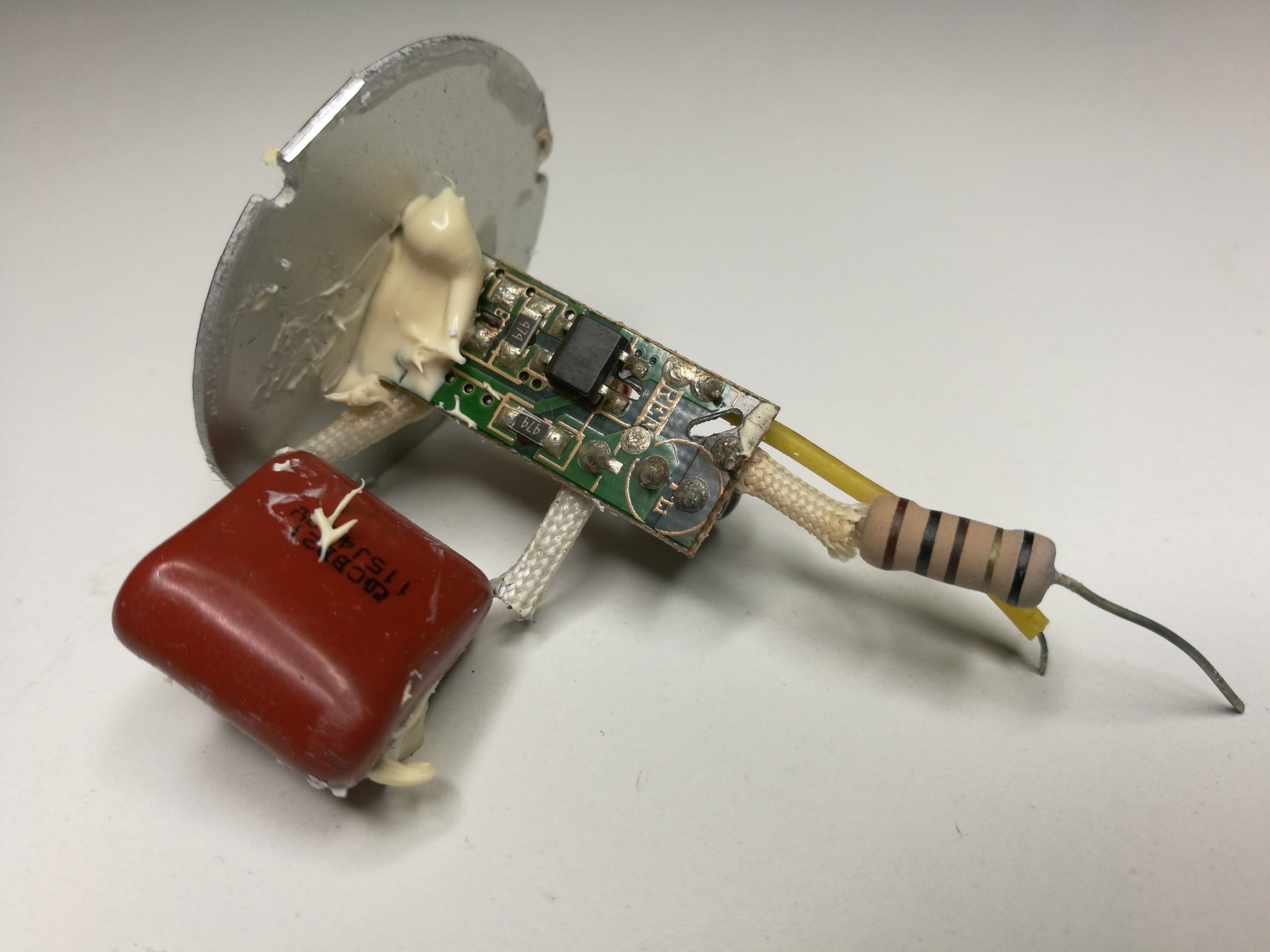 This looks like power supply is basically an RC current limiting (with small coil) followed by rectifier and small electrolytic filtering capacitor. In addition there are 470k bleder resistors to discharge capacitors.
The big resistor is a bit suspect here. According to color code it should be 100 ohms, but multimeter reading says 295 ohms. I suspect that either it has changed value or color code has changed colors due heating.
The RC circuit capacitor was 1.1uF 400V. The filter capacitor after rectifier was 2.2uF 400V electrolytic.
Here is the reverse-engineered circuit disgram: