Here is my collection of relevant trend for smart phones in 2018:
It seems that crazy growth times in smart phone markets are over at least for some time. The eight-year-long smartphone bubble in China has abruptly come to an end, in yet another warning sign that the global synchronized growth narrative is merely an illusion. China's smartphone market suffered its first ever annual decline, with shipments down 4 percent from 2016 to 459 million phones in 2017. Canalys blames the weakness on a terrible y/y performance in the industry during the Q4 2017 period, with shipments crashing by over 14 percent to around 113 million phones. Anshul Gupta, a research director at Gartner, said in a statement that customers are choosing higher quality models and keeping them longer, lengthening the replacement cycle for smartphones. 1.9 billion mobile phones were sold in 2017.
Smartphone unit volumes are likely to return to low single-digit percentage growth in 2018 after unit sales declined in the fourth quarter for the first time ever, according to market research firm IDC. Gartner Says Worldwide Device Shipments Will Increase 2.1 Percent in 2018. Overall market is predicted to reach a compound annual growth rate (CAGR) of 2.8 percent over period from 2017 to 2022. Taiwan-based IC design houses expect orders from China's smartphone industry to pick up in the second quarter of 2018, with customer orders likely to register double-digit sequential growth. The processor market is now growing thanks to cell phones – cellular processors account for 28 percent of all processor sales.
Apple is the biggest money maker. Apple took over half of all mobile phone revenue in the end of 2017. During October-December, Apple took over 51 percent of the total net sales of its mobile phone through its iPhone. During the quarter, Apple made more sales on its phones than all other manufacturers in total (total net sales of mobile phone manufacturers were $ 120.2 billion and Apple got$ 61.4 billion). Samsung sold for $ 18.9 billion. Huawei sold three million units for $ 8.4 billion. Apple took also the lead from Samsung in smartphone shipments volume: Apple iPhone volumes reached 77.3 million units compared with 74.1 million for Samsung during the last quarter of 2017, according to the Feb. 1 IDC report.
Wireless charging has finally hit the mainstream. At the moment Qi seems to be the winning technology as it is mostly widely adopted and even Apple selected to use it. According to IHS, in 2017 year, 500 million devices with wireless charging were sold (40 percent higher than in the previous year). Mobile phones were the largest single product group. Next year, a billion devices with wireless charging will be introduced, estimates IHS.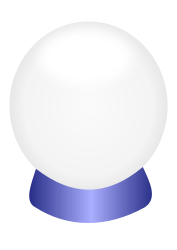 New camera features are coming. More lenses to smart phones are coming. A few phones now have four camera lenses, with two on the back and two on the front, but an upcoming Nokia handset could go one better with five. HMD Global isn't the only company working on the photography-focused smartphone. The Chinese company Huawei is planning to launch its P-20 flagship phone, featuring five cameras in total. Samsung's upcoming Exynos 7 processor model 9610 is capable of recording slow motion video at 480 frames per second.
Smartphone users seem to be spending less time but more money each time they visit a website. Each time Americans visit retail websites on their phones, they're spending less time but more money. According to Adobe Analytics the time smartphone users spend on websites per visit has decreased by 10% since 2015 but the amount of money spent per visit has increased by 27%.
People have their phones with them all the time and watch their phones very often. According to Huawei's Smartphone Relationships survey, 49 percent of respondents think they view their phone several times in one hour. More than half (58%) of the respondents carry the phone with them over 13 hours a day. Most phones are still used to send messages (86%), even though photography (85%) and social media usage (81%) attracted almost the same. 27% of respondents actively use the phone for 3-4 hours a day. 61 percent of users read emails or browse social media first when they are awakened in the morning.
Android and iOS have taken practically almost all of the smart phone OS market. Android 7 is the most common operating system version, as it spins 18.4 percent of all devices on the market. Android 6 is close to the same figures, accounting for 17.6 percent. Of all smartphones, 17.5 percent already run iOS 11. Windows Phone devices accounted for 0.87 percent and is decreasing, so Windows phone is dead. Microsoft has practically ended Windows Phone platform.

Android P brings new features like indoor positioning, privacy features, multi-camera support and easier to support the cutout in the display. Android P developer preview is now available for testing.
There is no more Android Wear. Android Wear has been rebranded as Wear OS to reflect the fact that it works with both Android and iOS smartphone.
Android Go is stripped down version of Android for low-end devices. Android Go phones, which are mostly low-end devices for ~$100 with 1GB RAM or less, were announced at MWC.
Security chip technologies designed for computers are pushing to smart phones. Purism is working on a Librem5 smartphone that can be run on virtually any Linux operating system and all data on the phone will be protected with a Trusted Platofrm Module (TPM).

AI is coming to smart phones with applications like taking decisions, recognizing text, speech and images, or translating foreign languages. Mobile AI Race Unfolds at MWC. The performance of smartphone application processors is constantly increasing, especially in image processing and artificial intelligence. While Apple and Samsung, both armed with home-grown apps processors, have a lock on the premium smartphone market, MediaTek, seeking to rebound in smartphones, is rolling out at the Mobile World Congress its Helio P60 chipset. Samsung develops its own neural network processor (invested last year in China's DeePhi Technologies). Samsung has not told whether the new Exonys circuit is integrated with a separate neural network processor like Huawei's Kirin or Apple processors. LG's opening in AI is the V30S model that is based on the V30 platform. The device is part of LG's new artificial intelligence ThinQ brand. Telecom operators are looking to artificial intelligence as a potential money-spinner to combat stagnating mobile service revenues. Tirias Research believes that by 2025, 95 percent of all new devices or platforms will leverage artificial intelligence in the cloud or with some form of native machine learning.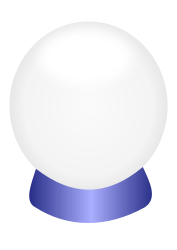 5G is coming faster than anyone expected. 5G phones are getting more and more popular in a couple of years. Market research company Gartner predicts that 5G networks will become more common in smart phones in the early 2020s. 5G is coming to newest phones with advanced chip technology. Qualcomm said it will continue to work with longtime foundry supplier Samsung Electronics on Snapdragon 5G chipsets using Samsung's 7nm Low Power Plus (LPP) process technology with extreme ultraviolet (EUV) lithography. The X24 modem is the first volume-to-output circuit that is manufactured using a 7 nanometer process. Intel, TSMC and Globalfoundries are targeting EUV production sometime in 2019. Gartner says that by 2021, 9 Percent of Smartphones Sold Will Support 5G.
Cisco projects that by 2020, the average smartphone will generate 4.4GB of network traffic every month (up from less than 1GB per month in 2015). And by 2021, smartphone traffic will exceed PC traffic.
Wireless Technology is becoming The Existential Necessity of Life. Technologies like LTE, 5G, and Wi-Fi are continuing to improve. The wireless technologies we all use daily are cellular LTE and Wi-Fi. LTE is gradually morphing into 5G and Wi-Fi continues to get better. Long Term Evolution is our current 4G worldwide cellular standard. The Third Generation Partnership Project (3GPP) is still working on 5G, but concurrently companies are testing 5G New Radio (NR) equipment. Wi-Fi, LTE, and 5G all have one thing in common. Their increases in data rate and user capacity have come primarily from advanced antenna techniques.
Current and future smartphones that combine spectrum from several frequency bands can function without a typical antenna, thanks to a tiny "booster" device that can radiate RF signals from the smartphone itself. Microstrip patch antennas became well received in wireless communications systems due to their low cost of fabrication and effectiveness in those systems. A number of approaches have been developed to overcome the limits of traditional antenna designs.

Electromagnetic Radiation Is Decreasing in New Generations of Smartphones. While there's no evidence that phone-produced RF radiation is carcinogenic, new phones are emitting less of it.
Traditional SIM will be replaced in the near future. It is expected that the traditional SIM card format becomes unnecessary, as in the coming years, all devices will be manufactured with eSIM capability. ESIM allows many things for both the consumer and the operator. For example the same subscriber contract, it is possible to tie up several devices. Also according to the operators, the current network roaming will disappear within the next 3-5 years.
NFC specifications are updates and usage is increasing. Apple's iOS 11 announcement last spring opening the iPhone 7 and following models to use NFC technology beyond Apple Pay had significant impact across many markets. The 2017 Technical Specification Release from the NFC Forum is made up of 21 new or updated near field communication (NFC) technical specifications. The new specifications are a big step toward ensuring interoperability between NFC solutions in the market with various existing infrastructures, unifying new and existing specs to ensure interoperability and functionality across all solutions using NFC technology (ISO/IEC 14443 or ISO/IEC 18092 specifications).
Smart Glasses are still not ready to wear. Talks give skeptical takes on AR, 5G. Ans we have this this confusion of Smart Glasses vs. Augmented Reality Goggles vs. Virtual Reality Headsets.
Finger sensor integrated to display tries to push to market. Japan Display Inc. (JDI) unveiled a transparent glass-based capacitive fingerprint sensor. Although its TFT-based fingerprint sensors have certain advantages over silicon-based solutions, JDI might be arriving too late with too little. But it could be too little too late as manufacturers are eyeing to other solutions.
Now that Samsung's Galaxy S9 is already on the market and Huawei's P20 announcement is looming large, imaging experts have declared 3D sensing the new battleground for the mobile industry. It is left to be seen whether either Samsung or Huawei will be able to catch up with Apple's iPhone X. The bar set by Apple's TrueDepth camera is very high.  According to Digitimes, the TrueDepth module module costs $ 30-50, which makes the component too expensive for a few hundred dollars in Chinese-speaking phones. TrueDepth-like solutions have very few component suppliers, so prices are not yet coming down. The TrueDepth module is based on five subsystems or modules: infrared camera, proximity sensor, infrared light, RGB camera and point the projector.
Large-scale use of biometric authentication is primarily tied to smartphones. The wide-range of sensors built into these handheld and ubiquitous devices make them an ideal tool for face and iris recognition (camera), voice (microphone), and touch (fingerprint). Banks are increasingly using voice and face recognition via smartphones for mobile banking purposes. Biometric authentication has several distinct advantages over passwords, including advantages and disadvantages that they are difficult to change. But Are Biometrics as a Form of Authentication Over-hyped and Unreliable?  "Whether a particular biometric method is useful or not depends on the sensor quality and ease of duplicating a particular biometric,"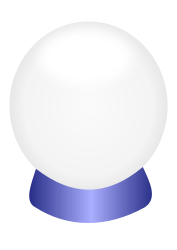 Smart phone display size seems to be growing. Now, it looks like the size of the iPhone screen will grow clearly this year. As manufacturers shrink bezels and the front-facing sensors leave a notch on your display, Android P will make it easier to support the cutout in the display.
New display technologies are pushing to replace LCD. The AMOLED display is rapidly expanding on smartphones and in particular a flexible version. Last year, flexible displays in the AMOLED market grew to nearly 55 per cent. The X-model is Apple's first AMOLED display phone. Samsung, LG Display, BOE and Kunshan Optoelectronics began supplying their own flexible screens for smartphones. In near future is it not just LCD and OLED. Sources detail Apple's initiative to develop tech to mass-produce MicroLED displays, an OLED successor, still at least two years from shipping in its devices.
Nokia brand has returned to smart phone market. Nokia CEO Suri was surprised at Nokia's return to success: "I would not have thought it a year ago". HMD has sold last year 70 million phones. Nokia's basic phone deliveries last year had some 60 million and around 10 million smartphones. Nokia is now receiving money from HMD Global's Nokia phone sales in royalties.
Smart phone sensors are used more and more for medical diagnostics applications. Most smartphones include an accelerometer and many other sensors. As almost all of us have a smartphone almost all the time, it gives many opportunities for health monitoring. For example a novel method allows screening of stroke-causing cardiac atrial fibrillation using a standard smartphone was developed by the University of Turku.
Smart phones contains a lot of information that is protected in many ways. Authorities want to take a look at this data sometimes. Getting the data from protected phones has became a business of it's own. Israeli Cellebrite sells the service to get data from secured smartphone for $ 5,000.  GrayShift is selling for $15,000 a device that opens all iPhones.
Traditional 3.5 mm audio jack seems to be disappearing from smart phones. Overwhelming impression from CES 2018 was that headphone companies have, without exception, bid a silent goodbye to the 3.5mm audio plug. Many manufacturers are leaving 3.5 mm audio jacks out of their high end phones while mainly offering wireless audio and USB-C and Lightning as the alternatives.  The ACI headphone jack plugged into a traditional 3,5 mm audio connector with data features challenges USB-C. The Austrian ams company has now developed a new interface standard for 3.5 mm audio socket, offering full compatibility backwards to the current 3.5-mm sockets. The new Accessory Communication Interface (ACI) uses the microphone MIC signal line to provide additional features and turn it into a bidirectional digital connection. Sony's working hard on promoting a new 4.4mm Pentaconn connector as the next wired standard for dedicated audio lovers. But maybe the battle with 3.5 mm audio jack is already lost to USB-C? Let's see. The future of headphones seems to be messy. Buying headphones in 2018 is going to be a fragmented mess.
Mobile Malware Attacks Surged in 2017. Machine learning is used to fight against harmful Android Apps. According to Google's Android Security 2017 Year in Review report 60.3 percent of Potentially Harmful Apps (PHAs) were detected via machine learning. The detection is done by a service called Google Play Protect, which is enabled on over 2 billion devices (running Android 4.3 and up) to constantly scan Android apps for malicious activity. Play Protect reviews 50B+ apps every day.
We will start experiencing the fundamental flaw of too many listening devices. A "first world problem," at least for the moment is that all kinds of devices capable of acting as a voice-powered digital assistant expands, and as they're sold over an expanding footprint of the overall international market, it'll increasingly become an "all-world problem." For example when you say "Ok Google," all several widgets can wake up and respond to what you say next.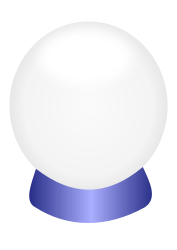 Sources:
https://www.androidcentral.com/android-p
https://www.theverge.com/2018/1/18/16903516/headphones-wireless-analog-jack-future-ces-2018
http://etn.fi/index.php?option=com_content&view=article&id=7477&via=n&datum=2018-01-30_15:32:36
https://www.gartner.com/newsroom/id/3849063
http://marketing.berktek.us/acton/fs/blocks/showLandingPage/a/2338/p/p-0045/t/page/fm/0/r/l-01db:15f8/s/l-01db?aoRefEmail=s-0141-1801&sid=TV2:JTHpE7KvL
https://www.tivi.fi/Kaikki_uutiset/5g-puhelimet-yleistyvat-vauhdilla-parin-vuoden-paasta-alkuun-niita-nakee-vain-harvoille-6699145
http://www.etn.fi/index.php/13-news/7544-huawei-puhelintaa-katsotaan-useita-kertoja-tunnissa
http://etn.fi/index.php?option=com_content&view=article&id=7568&via=n&datum=2018-02-15_15:01:17
https://www.is.fi/digitoday/mobiili/art-2000005600539.html?ref=rss
https://www.theverge.com/2018/3/7/17088394/android-p-developer-preview-notifications-kotlin-microphone
http://etn.fi/index.php?option=com_content&view=article&id=7560&via=n&datum=2018-02-14_15:22:43
https://www.eetimes.com/author.asp?section_id=36&doc_id=1332970
http://www.etn.fi/index.php/13-news/7509-prosessorimarkkina-kasvaa-nyt-kannykoiden-ansiosta
https://www.eetimes.com/document.asp?doc_id=1332930
http://etn.fi/index.php?option=com_content&view=article&id=7544&via=n&datum=2018-02-12_14:23:45
http://www.digitimes.com/news/a20180222PD208.html
http://etn.fi/index.php?option=com_content&view=article&id=7570&via=n&datum=2018-02-16_15:00:38
http://www.etn.fi/index.php/13-news/7616-lg-hyppasi-tekoalyjunaan
http://www.etn.fi/index.php/13-news/7618-rajeev-suri-5g-tulee-nopeammin-kuin-kukaan-odotti
https://www.reuters.com/article/us-telecoms-mobileworld-samsung/samsung-launches-galaxy-s9-with-focus-on-social-media-idUSKCN1G90RB
https://www.eetimes.com/document.asp?doc_id=1333009
http://etn.fi/index.php?option=com_content&view=article&id=7752&via=n&datum=2018-03-23_14:10:57
https://www.eetimes.com/document.asp?doc_id=1333002
http://etn.fi/index.php?option=com_content&view=article&id=7579&via=n&datum=2018-02-19_14:48:02
https://www.eetimes.com/document.asp?doc_id=1333021
https://arstechnica.com/gadgets/2018/02/new-android-go-phones-show-how-much-you-can-get-for-100/
https://www.eetimes.com/document.asp?doc_id=1332996
https://www.recode.net/2018/2/28/17058560/smartphone-users-spending-money-website-visits-adobe
http://www.securityweek.com/can-biometrics-solve-authentication-problem
http://indianexpress.com/article/technology/mobile-tabs/nokia-hmd-global-smartphone-with-penta-lens-camera-to-launch-this-year-report-5033469/
https://www.is.fi/digitoday/mobiili/art-2000005535369.html
http://www.techradar.com/news/next-nokia-flagship-could-have-five-camera-lenses
http://etn.fi/index.php?option=com_content&view=article&id=7429&via=n&datum=2018-01-19_15:53:09
http://www.mwrf.com/systems/wireless-technology-existential-necessity-life?NL=MWRF-001&Issue=MWRF-001_20180123_MWRF-001_472&sfvc4enews=42&cl=article_2_b&utm_rid=CPG05000002750211&utm_campaign=15036&utm_medium=email&elq2=783f31ec516d4c7d8bd0cd1f46359e43
http://www.mwrf.com/components/tiny-microstrip-antenna-covers-wlan-lte-and-wimax?NL=MWRF-001&Issue=MWRF-001_20180123_MWRF-001_472&sfvc4enews=42&cl=article_1_b&utm_rid=CPG05000002750211&utm_campaign=15036&utm_medium=email&elq2=783f31ec516d4c7d8bd0cd1f46359e43
https://www.allaboutcircuits.com/news/electromagnetic-radiation-is-decreasing-in-new-generations-of-smartphones/
https://www.edn.com/electronics-blogs/brians-brain/4460269/The-fundamental-flaw-of-too-many-listening-devices
http://etn.fi/index.php?option=com_content&view=article&id=7449&via=n&datum=2018-01-24_15:29:17
https://www.eetimes.com/author.asp?section_id=36&doc_id=1332898
https://www.eetimes.com/document.asp?doc_id=1332890
http://etn.fi/index.php?option=com_content&view=article&id=7653&via=n&datum=2018-03-05_15:39:52
http://etn.fi/index.php?option=com_content&view=article&id=7683&via=n&datum=2018-03-09_14:55:36
https://www.eeweb.com/profile/max-maxfield/articles/smart-glasses-vs-augmented-reality-goggles-vs-virtual-reality-headsets
https://www.eetimes.com/document.asp?doc_id=1332879
https://www.zerohedge.com/news/2018-01-28/did-smartphone-bubble-china-just-pop
http://investmentwatchblog.com/did-the-chinese-smartphone-bubble-just-pop/
http://www.etn.fi/index.php/13-news/7467-iphonen-naytto-kasvaa
https://www.securityweek.com/mobile-malware-attacks-surged-2017-kaspersky
http://www.etn.fi/index.php/13-news/7686-taman-takia-iphonen-face-id-ei-tule-androidiin
https://www.theverge.com/2018/3/15/17124448/google-wear-os-announced-android-wear-rebranding-smartwatch
https://venturebeat.com/2018/03/15/google-60-3-of-potentially-harmful-android-apps-in-2017-were-detected-via-machine-learning/
http://www.etn.fi/index.php/13-news/7714-vanha-audioplugi-haastaa-usb-c-n-digitalisoituna
http://etn.fi/index.php?option=com_content&view=article&id=7719&via=n&datum=2018-03-16_14:56:07&mottagare=31202
https://www.mikrobitti.fi/2018/03/turkulaiskeksinto-korvaa-alypuhelimella-kalliit-laaketieteelliset-laitteet-diagnoosissa-96-tarkkuus/
https://mobiili.fi/2018/03/19/hs-nokian-toimitusjohtaja-suri-yllattyi-nokia-puhelinten-paluun-menestyksesta-en-olisi-vuosi-sitten-uskonut/?utm_source=highfi&utm_medium=rss&utm_campaign=generic
https://www.bloomberg.com/news/articles/2018-03-19/apple-is-said-to-develop-displays-to-replace-samsung-screens
https://www.tivi.fi/Kaikki_uutiset/seitseman-vuoden-tyo-tuottamassa-jattipotin-turkulaiskeksinto-korvaa-kalliit-laaketieteelliset-laitteet-tavallisella-alypuhelimella-6707089
http://etn.fi/index.php?option=com_content&view=article&id=7752&via=n&datum=2018-03-23_14:10:57
https://www.eetimes.com/document.asp?doc_id=1333098