Found this from eBay for about 2 dollars: New Mini Handy 2~150mA LED Tester Test Box for Light-emitting Diode Bulb Lamp
100% brand new and high quality

Material: Plastic

Color: White

Handy device for testing LED's. Simply plug your LED into the correct holes (all of which are marked) and push the button to see its brightness, illuminant color, etc.

Handy device for testing LED's (2-150mA)

Simply plug your LED into the correct holes (all of which are marked) and push the button to test its brightness, illuminant color, etc

The top row is for 2 pin LED's with currents ranging from 2mA – 30mA

The bottom row is for 4 pin LED's (piranha LED's) with currents ranging from 20mA – 150mA

Lightweight & compact

Powered by a 9V battery (not included)

Item size(L*W*H) : Approx. 8 x 5.5 x 2.2cm / 3.15″ x 2.16″ x 0.87″

Quantity: 1PC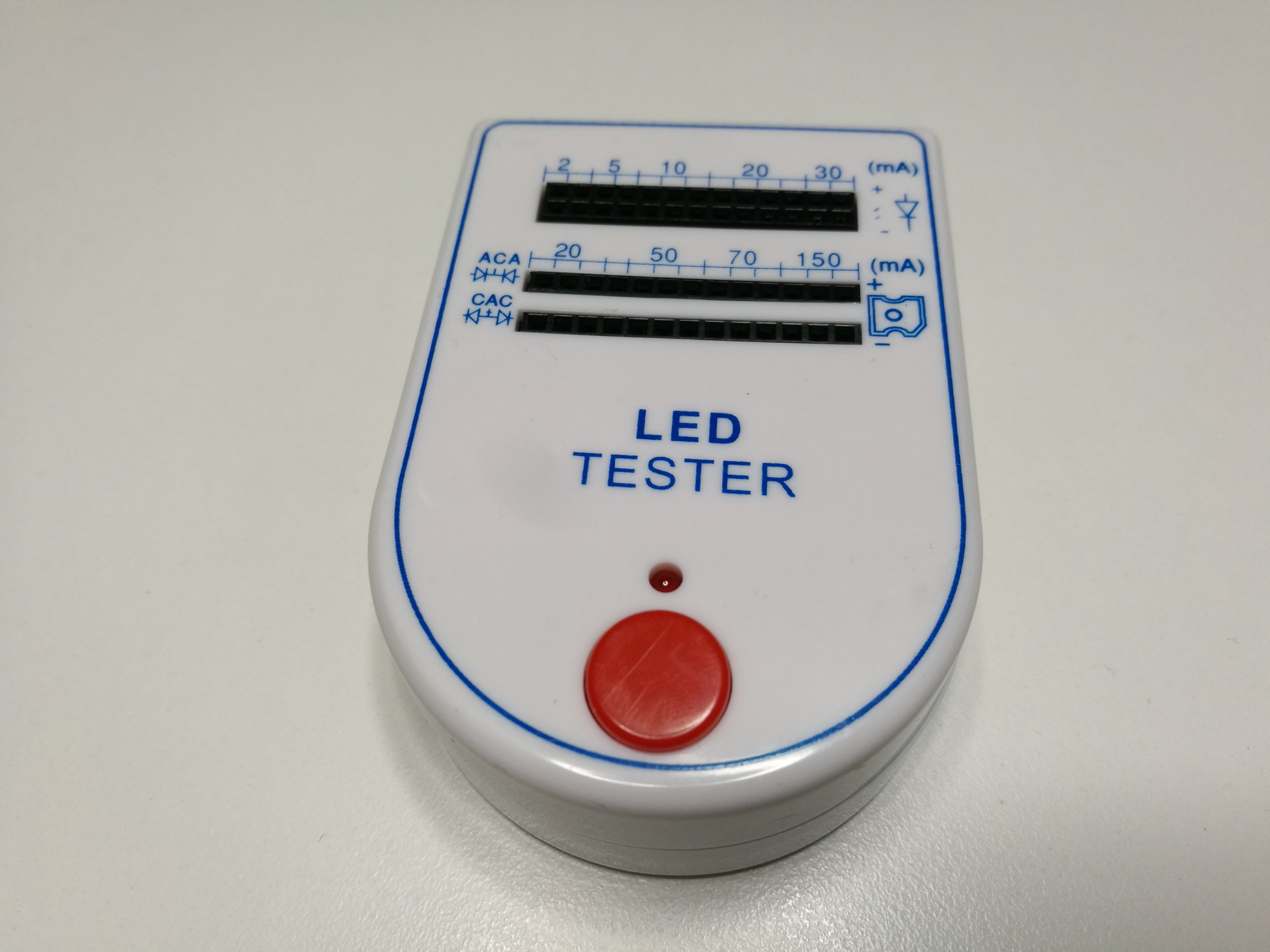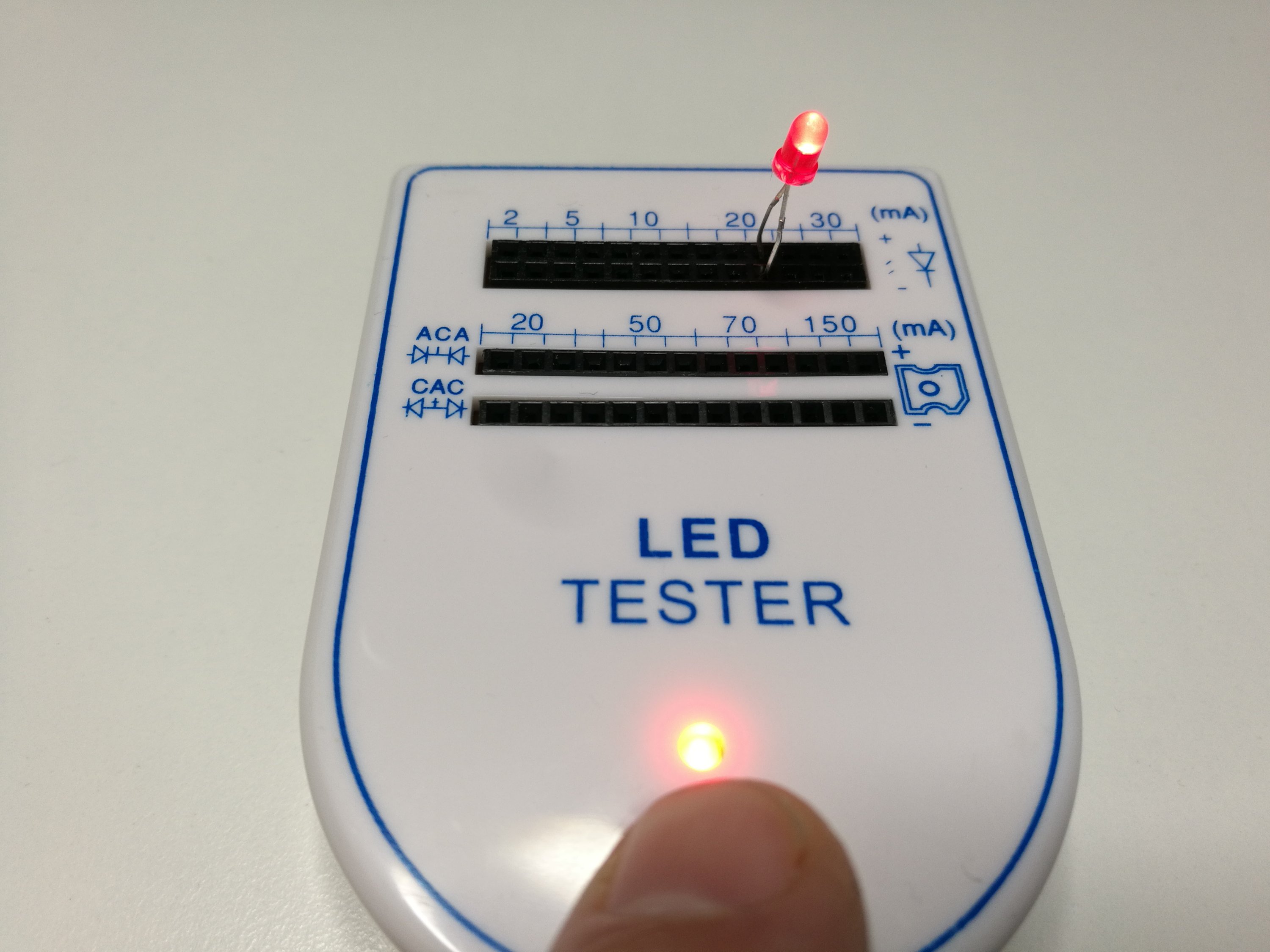 Something wrong. LEDs get power at opposite polarity compared to what is printed to front panel. Let's look what is inside.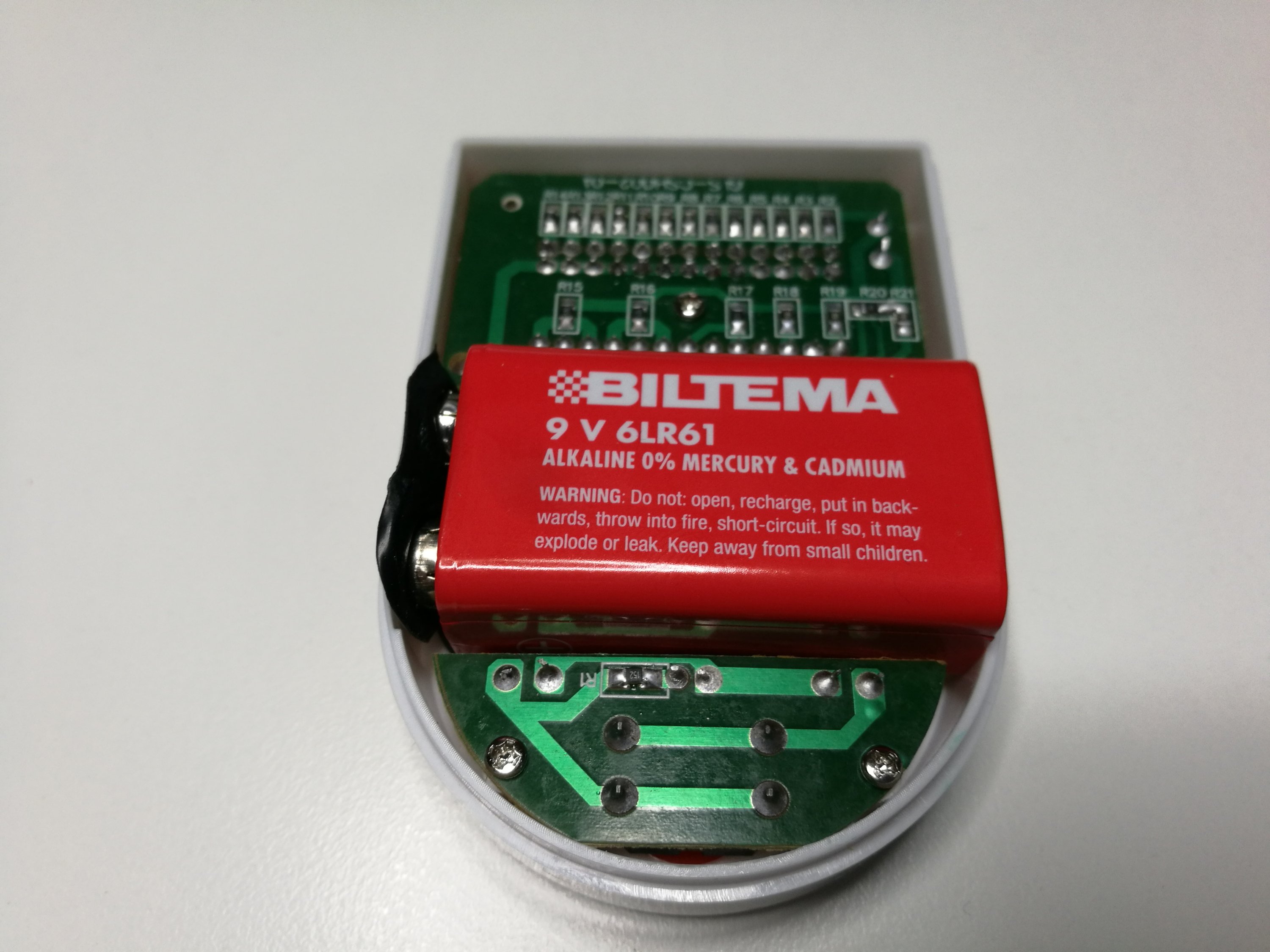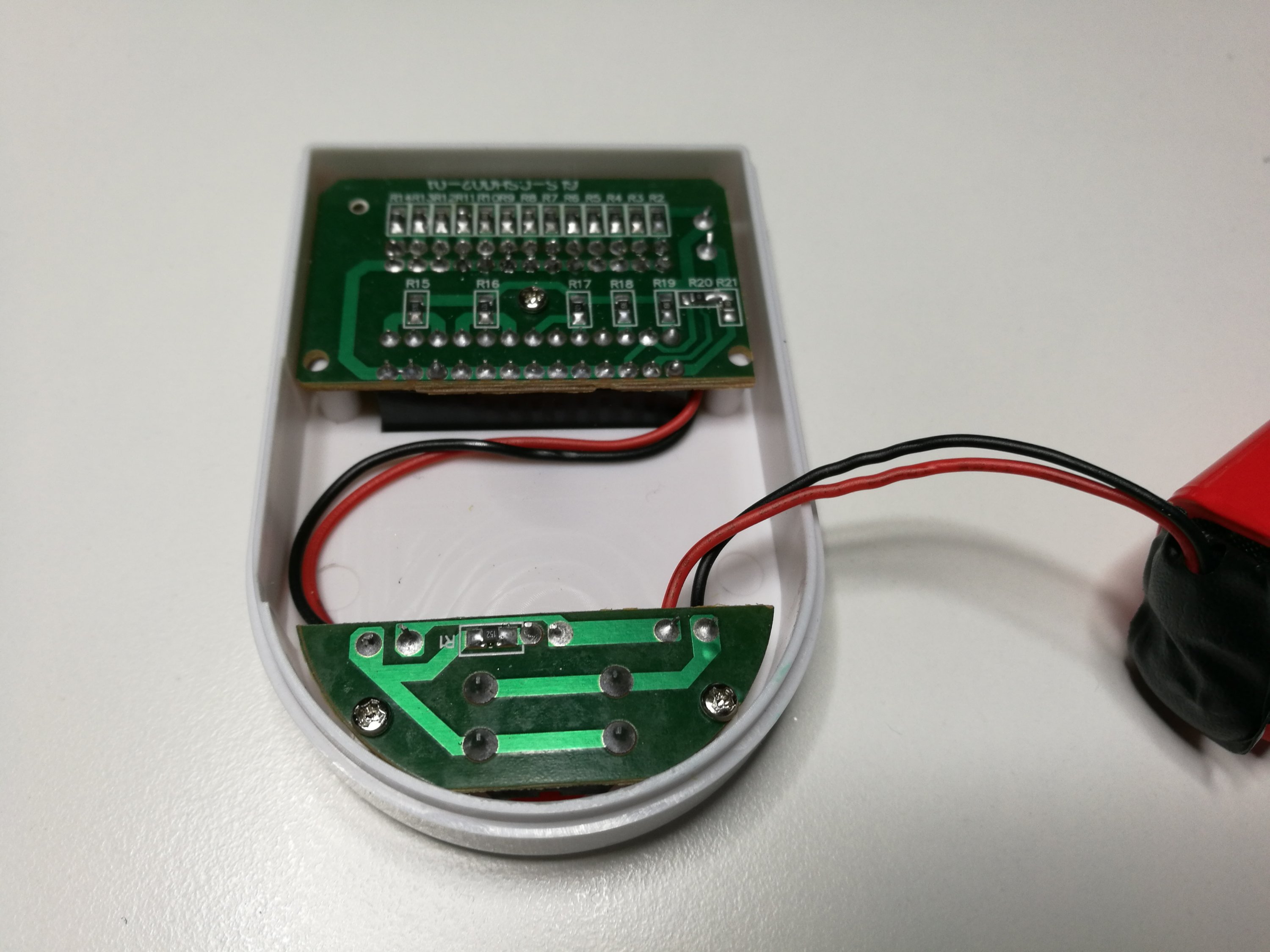 Let's look closer to the circuit. There seems to be one board with switch + LED + resistor. The other board contains a set of resistors that limit the current coming to the specified current. Because those are just resistors, the current will vary somewhat depending on the LED voltage (higher the LED voltage lower current it gets).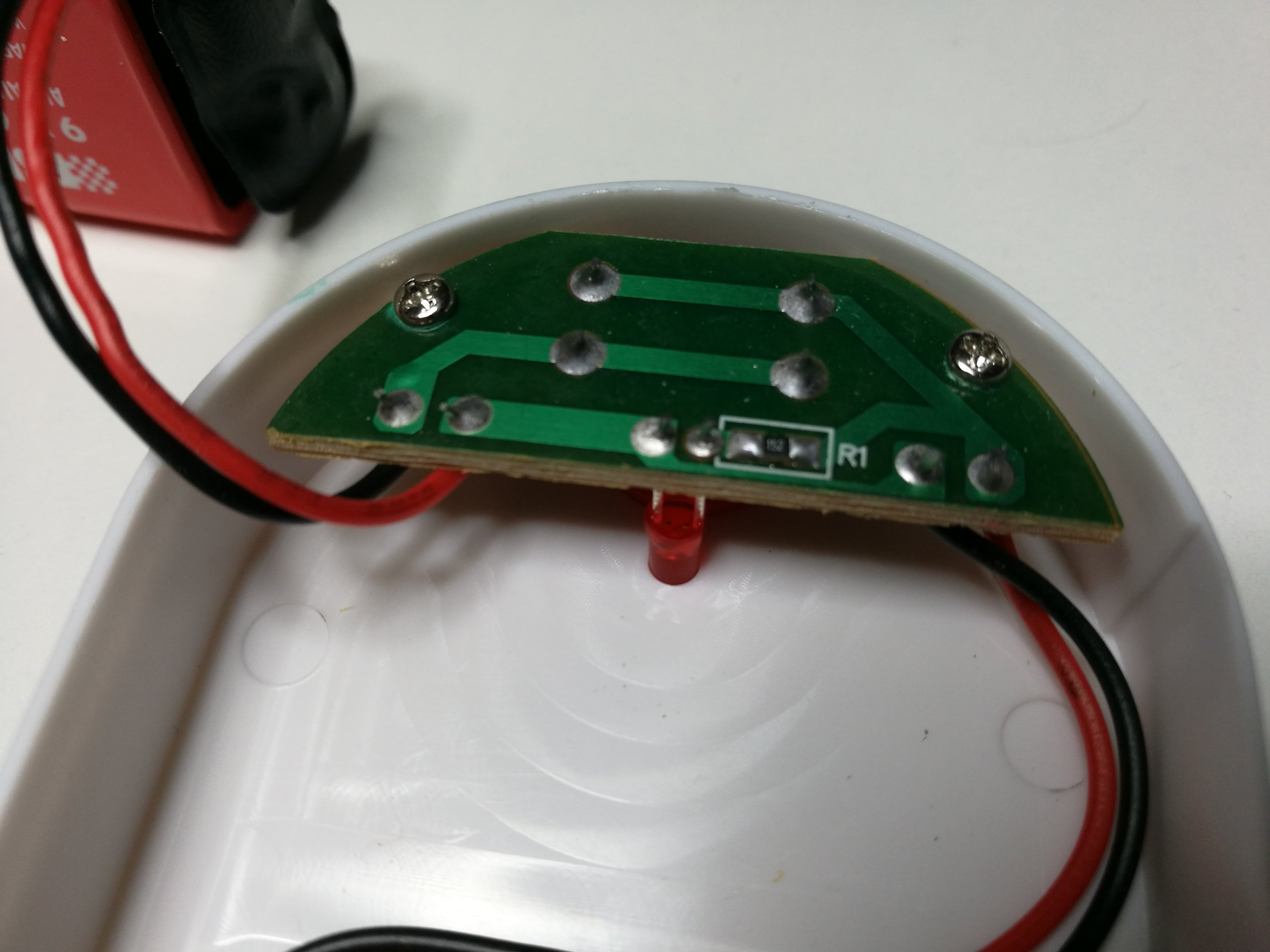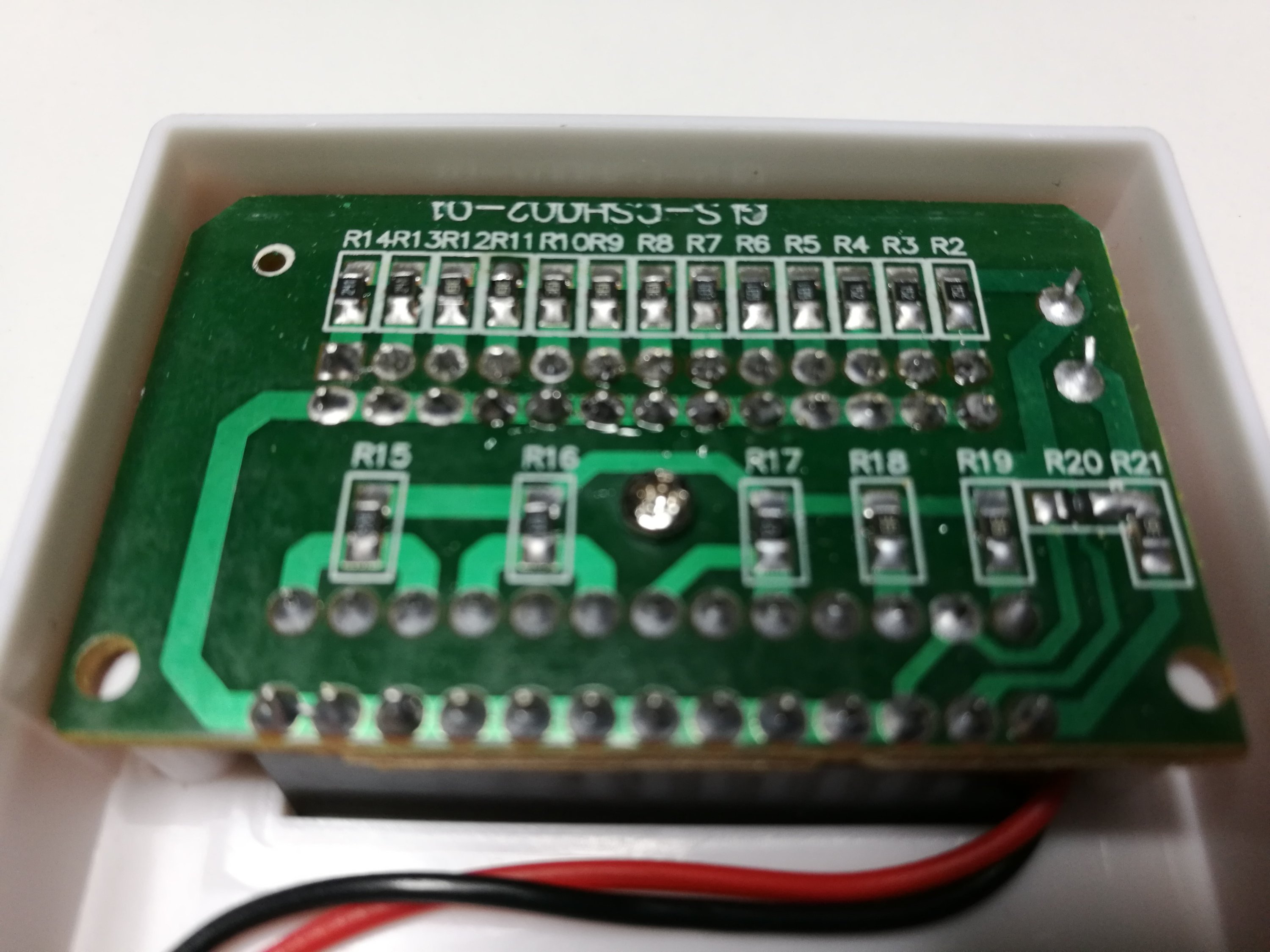 It seems that there is polarity mixup here. What start on power switch board as red wire from battery ends up being connected to black wire to LED test connector board.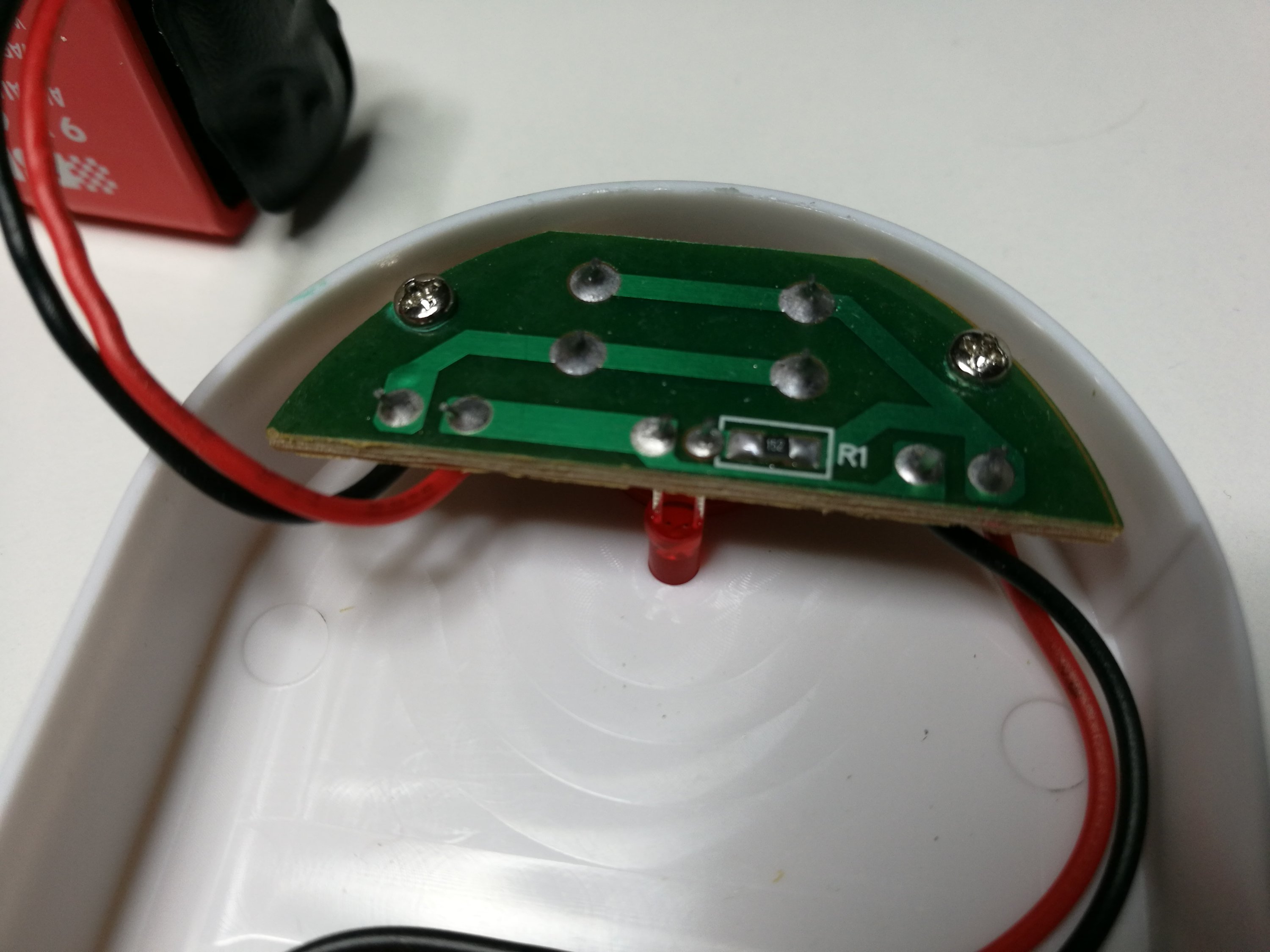 Fixed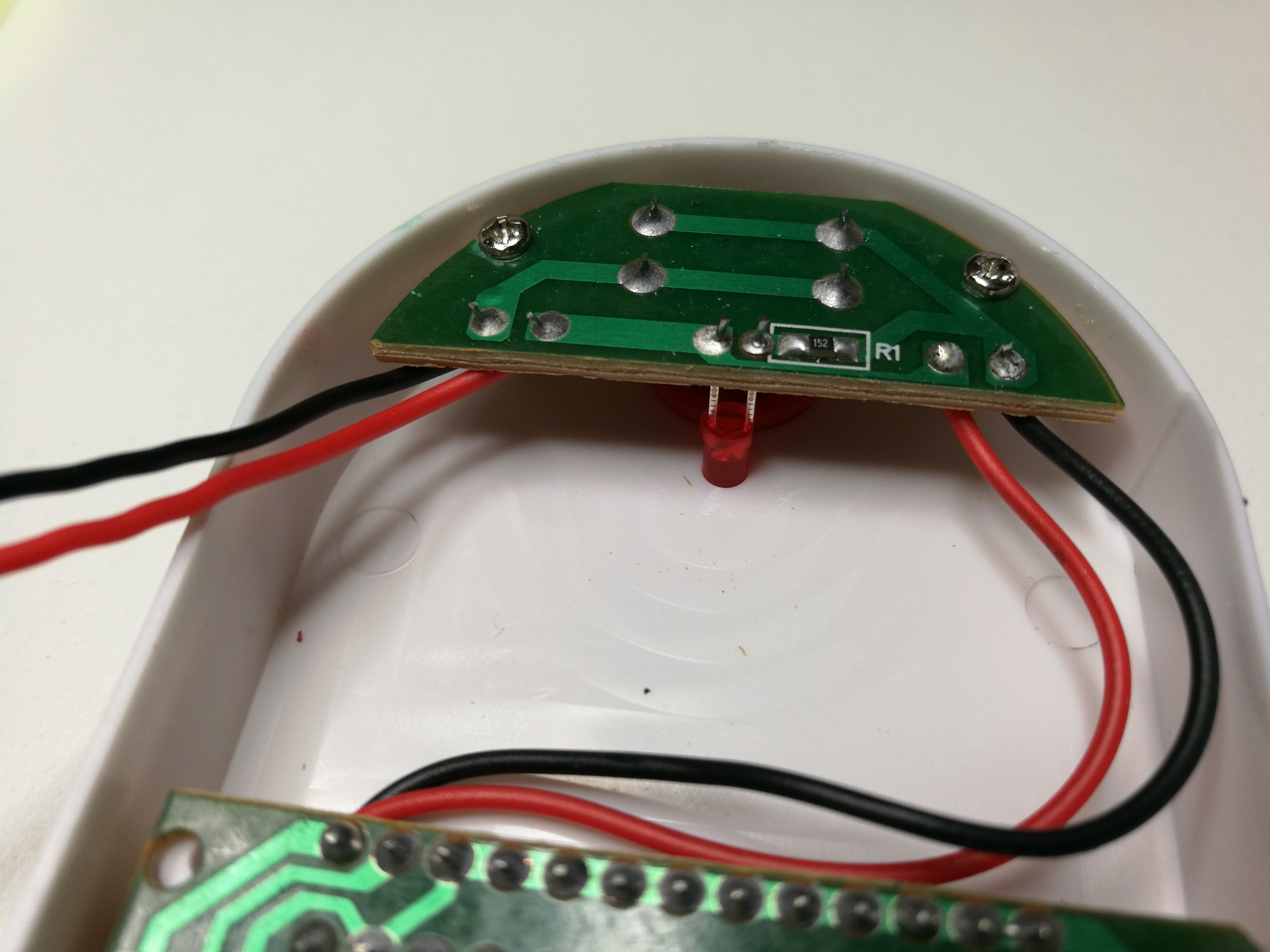 Now everything works as planned.