I got a CEM SMD-100 Smart Electronic Components Tester because it was on sale at very low price.
It turned out to be a bad investment. The component tweezers part make very intermittent contact with the meter, so measuring the components was very unreliable. The meter seemed to work OK with the measurement supplied leads (measures only voltage). But with tweezers it was completely useless – works sometimes, but most times not. I don't recommend at all.
I did some research, and it seems that the tweezers part was working OK itself (made good contact when measured with multi-meter). It seemed that the problem cold be on the meter end contacts (now shrouded banana male contacts can ho bad in application like this??).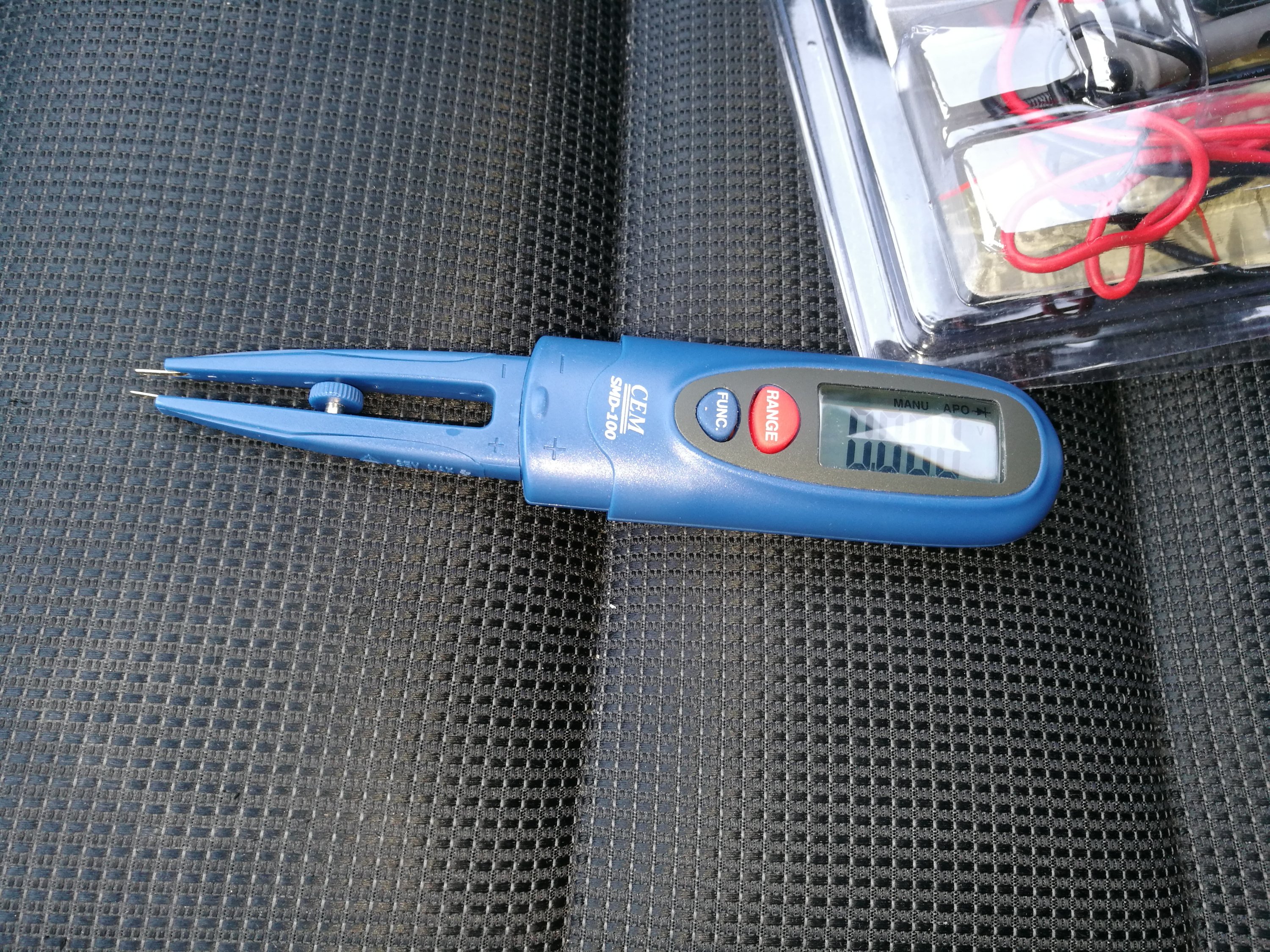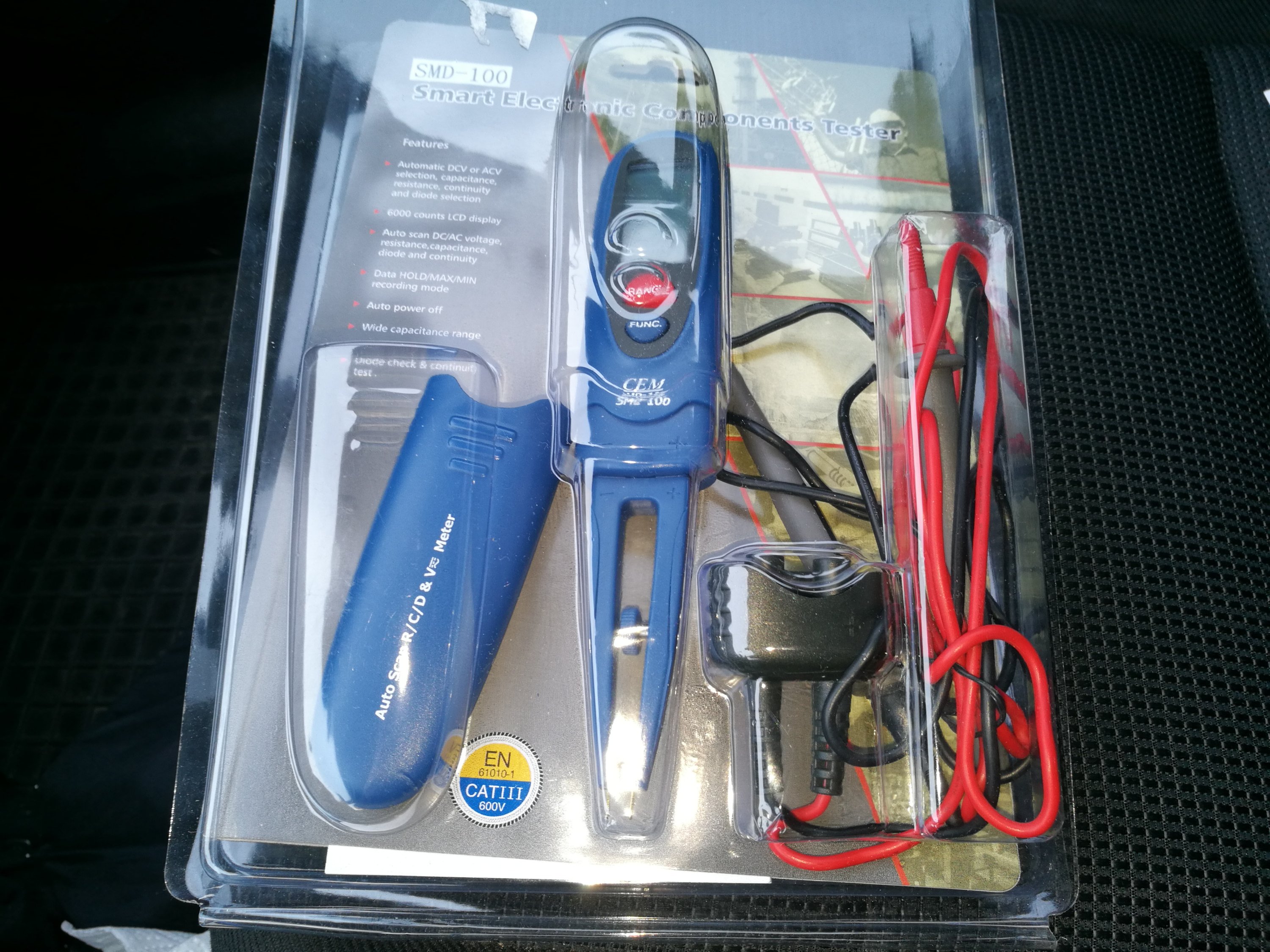 I went back to the shop. The sales person picked a new CEM SMD-100 as a replacement for me. He made some tests to make sure that the new one would be OK. But it failed as well. It had exactly the same problem as mine: It could not measure anything properly with tweezers.
I got the money back from this bad meter.
I wish that it would have good, but this product failed big time. A well working SMD smart tweezers would be a nice to have.